Loaded Baked Potato Quiche
If a loaded baked potato and a savory quiche had a love child, this loaded baked potato quiche would be the happy result of that union. The flaky pastry and rich quiche filling are a match made in heaven. This easy bacon and potato quiche recipe is great for weekend brunch and makes a delicious dinner.
Take out a pencil and paper right now and jot down everything you need to make this quiche — and buy two of everything. Because after you make it the first time, you'll turn right around and make it again. It's that good. Here's the backstory:
Scott and I had planned a Sunday brunch with our good friend, Gary and his adorable little girl, Skylar. Since Skylar had a nap schedule which needed to be adhered to, we were meeting at Gary's house and I offered to bring the main course.
I settled on a quiche for it's ease and portability, but also for the versatility… The flavor combinations are endless — like kale and mushroom, spinach and artichoke, caramelized onion and thyme, red pepper, tomato, bacon and onion… For this occasion, though, I wanted something I hadn't done before. Something new.
Initially, I was thinking hash browns, but I didn't think they'd retain their crispy edges when submerged in an egg and cream custard. So I went in a different direction: Loaded Baked Potato. Oh-ma-gaaawwwddd!!!!!
Either we were as hungry as pizza-rat, or this was the best quiche ever because we inhaled it. Rich and lush, it was chock full of tender potatoes, crispy bacon and gooey cheeses. A healthy dose of fresh herbs took it from plain-jane spud to savory and sublime.
Gary grilled vegetables and offered an array of bagels and pastries along with a signature cocktail for the adults. Frankly, this was my kind of relaxed fun and it will have to be repeated again soon. Hint, hint Gary!
More Savory Quiche Recipes: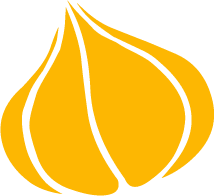 Tried this recipe? Leave a rating and review.
Your comments and shares are invaluable to me and the thousands of readers who use this site daily. If you've made the recipe, leave a star rating and review. We want to hear how you liked it.
We'd love it if you shared the recipe with your friends on social media!
Loaded Baked Potato Quiche
This quiche has all the fixins of a loaded baked potato — in a flaky pastry! Great for a weekend brunch, it can be made a day ahead and reheated in a low oven.
INGREDIENTS:
1

9-inch

pie crust

¼

pound

bacon

cooked to crisp and chopped or crumbled

½

pound

red potatoes

cut into 1/4″-1/2″ dice

3

scallions

thinly sliced

1 ½

teaspoons

fresh rosemary

finely minced

1 ½

teaspoons

chives

minced

4

eggs

½

teaspoon

kosher salt

¼

teaspoon

freshly ground black pepper

½

cup

milk

½

cup

cream

1

cup

cheddar cheese

grated, 1 tablespoon reserved

1

cup

monterey jack cheese

grated, 1 tablespoon reserved

chives for garnish

snipped (optional)
DIRECTIONS:
Preheat the oven to 450 degrees.

Arrange the pie crust in your pie plate. Fold the overhanging edges under on itself and either use the tines of a fork to press the edges onto the rim of the pie plate, or create an edge by pinching the thumb and forefinger together and pressing the dough into the crease using the forefinger of your other hand – follow the rim of the crust until completely crimped. Bake for 8-9 minutes until lightly browned. Set aside.

Reduce oven temperature to 350 degrees.

Add the potatoes to a small pan of water and bring to a boil. Reduce heat to simmer and cook until potatoes are tender, about 7-10 minutes. Drain potatoes and set aside to cool.

Meanwhile crack the eggs into a large bowl. Add the salt and pepper and whisk until combined. Add the milk and cream and whisk again. Add the bacon, potatoes, scallions, rosemary, chives, and cheeses and stir together until well combined.

Pour the egg mixture into the prepared pie shell. Smooth the ingredients evenly into the crust and sprinkle with remaining cheeses. Bake for 45 minutes to 1 hour until custard is set. Let rest for 20-30 minutes before cutting.

Can be made a day ahead and rewarmed the next day at 300 degrees for 20 minutes.
NUTRITION:
Calories:
460
kcal
|
Carbohydrates:
25
g
|
Protein:
8
g
|
Fat:
36
g
|
Saturated Fat:
16
g
|
Cholesterol:
139
mg
|
Sodium:
483
mg
|
Potassium:
308
mg
|
Fiber:
1
g
|
Sugar:
6
g
|
Vitamin A:
545
IU
|
Vitamin C:
3.4
mg
|
Calcium:
149
mg
|
Iron:
1.6
mg
"Pin It" For Later!