Green Chile Egg Casserole
I've had a lot of requests for a sausage egg and cheese casserole without bread. This green chile egg casserole fits the bill with good things like spicy chorizo sausage, hatch chili peppers and two kinds of cheese. Serve this chorizo breakfast casserole for weekend brunch or holiday gatherings.
Why this recipe works:
You can make a green chile breakfast casserole the night before, for an easier morning.
It's naturally gluten-free, so it's perfect for Keto diet plans.
The flavors are spicy, sweet and cheesy – what's not to like?
You can use mild, medium or hot green chiles according to your tastes.
It makes a big casserole that can feed 6-8 people (depending on appetites and what you serve with it).
Ingredients:
Fresh Chorizo Sausage – I used Mexican chorizo, seasoned with vinegar and chile peppers and uncooked when you buy it. You can also use Spanish chorizo in this recipe.
Sweet Potatoes – I like them in the egg bake to create a yin-yan with the spicy chorizo, hatch green chiles and savory cheeses. It works.
Onions – when cooked, they add an aromatic backbone to the egg casserole with green chiles.
Green Pepper – adds a savory note to the dish.
Hatch Green Chiles – I used fire-roasted green chiles from a roaster in Colorado. You can find canned canned ones at the grocery store if you don't have a roadside chile roaster near you. Conversely, you can also use Anaheim chiles, poblanos or a combination including serrano and jalapenos.
Monterey Jack Cheese – a mild cheese with great melting qualities.
Sharp Cheddar Cheese – the distinctive tangy quality pairs well with the chorizo and green chiles in the egg casserole.
Eggs – can't make a breakfast casserole without breaking some eggs, right?
Milk – You can use whole or low-fat milk for this recipe.
Salt & Pepper – for seasoning!
What is chorizo?
Chorizo is a spicy sausage made from seasoned ground pork. It's popular in Spanish, Mexican, Portuguese, Catalan, Puerto Rican, South American and Filipino cooking.
Two types of chorizo
There are two main types of chorizo, Spanish and Mexican, but they're very different.
Mexican chorizo
I used raw Mexican chorizo for this green chili egg casserole. It's spicy and browns up well in a skillet.
Spanish chorizo
Spanish chorizo is cooked and sold, either smoked or dry. The Spanish variety is seasoned with garlic and pimentón and usually comes with a casing that should be removed before eating. You can use the smoked Spanish chorizo in this dish; just remove the casing and dice it into bite-sized bits.
Instructions:
Heat a large skillet over medium high heat. Remove the casings from the Mexican chorizo, and add them to the skillet, breaking the sausage apart with the back of a wooden spoon as it browns.
Transfer the chorizo to another dish and add the chopped sweet potatoes, onions and green peppers to the rendered fat. Cook until the peppers and onions are tender. Mix in the diced green chilies and browned chorizo.
Transfer the sweet potato and sausage mixture to a prepared 2-quart baking dish.
Sprinkle ¾ of the shredded cheese into the casserole.
Whisk together the eggs, milk, salt and pepper in a large bowl and pour mixture over the green chile casserole. Use your wooden spoon to adjust the dish's ingredients to be evenly spaced.
Add the remaining cheese and bake.
Many people like to make the chorizo breakfast casserole the night before serving for a leisurely breakfast bake. Here are a few tips on how to do it.
Pro-Tips:
Remove the green chili egg casserole from the refrigerator about 45 minutes to an hour before you put it in the oven to bake, so that it comes to room temperature. If you put it directly from the refrigerator to the oven, it must bake longer. You can test doneness by sticking a cake tester into the middle, if it comes out clean, it's done.
Reserve that last sprinkle of cheese for the next day so it stays on top of the casserole and gets that golden, cheesy dome. If you're cooking this egg casserole immediately, sprinkle on the cheese.
If the top starts to get too brown, lay a piece of tin foil over the top of the casserole.
Variations:
Swap sweet potatoes for diced russet potatoes, or instead, top the casserole with frozen hash browns and cheese to bake.
If you don't like it spicy, use a combination of mild green chile peppers and roasted sweet bell peppers.
For more kick, use a spicy pepper jack cheese in place of Monterey Jack.
Substitute plain breakfast sausage for the chorizo, or use chunks of smoked sausage instead.
Par-bake two 9-inch pastry shells and fill them with the chorizo and Hatch chili egg mixture to make green chile quiche. Bake until the eggs are set.
FAQ's
What if I don't have Mexican chorizo for the breakfast casserole?
If you can't find fresh Mexican chorizo, you can use the smoked variety, but not the dried. Or substitute regular breakfast sausage for the chorizo.
What's the best milk to use in the green chili egg casserole?
I used whole milk for this egg bake, but it also works with 1% or 2%. I'd avoid skim milk. You can also use half and half for a more decadent egg casserole.
Storage and reheating tips:
Store leftovers well covered or in an airtight container in the refrigerator for up to 5 days.
To reheat, microwave the casserole in 30-45 second bursts until warmed or for 15 minutes in a 350° oven.
You can freeze the well-wrapped baked casserole for up to 3 months. Defrost before reheating.
The chunks of spicy sausage and golden sweet potato nestled in the egg custard give a flavor pop to each bite. Hatch chiles continue the spicy tingle, and the cheese adds richness.
The Southwestern flavors in this green chili egg casserole are irresistible. You'll love the green chile sausage, cheese and egg combo.
Initially, I thought this chorizo breakfast casserole would make about eight servings, but watching my husband mow through it, I've revised the recipe to serve 6.
Garnish your green chile egg casserole recipe with diced green onions, your favorite salsa, sour cream, sliced avocados or even refried beans.
What goes with an egg casserole with green chiles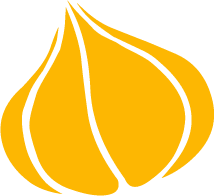 Tried this recipe? Leave a rating and review.
Your comments and shares are invaluable to me and the thousands of readers who use this site daily. If you've made the recipe, leave a star rating and review. We want to hear how you liked it.
We'd love it if you shared the recipe with your friends on social media!
Green Chile Egg Casserole
An easy gluten-free, keto-friendly baked egg casserole to feed a crowd. Perfect for holidays and weekend brunch. This green chile egg casserole can be made the day before.
SPECIAL EQUIPMENT:
1 1/2 to 2 quart casserole dish
INGREDIENTS:
¾

pound

fresh chorizo

casings removed

¾

pound

sweet potatoes

peeled and chopped to 1/2″ dice

1

small

onions

chopped to 1/2″ dice

½

green pepper

seeded and diced to 1/2″ dice

4

ounce

can fire roasted hatch chiles

drained and chopped

1

teaspoon

kosher salt

½

teaspoon

black pepper

4

ounces

monterey jack cheese

shredded

2

ounces

cheddar cheese

shredded

9

large

eggs

1

cup

milk
DIRECTIONS:
If you're baking the casserole immediately, preheat the oven to 350°.

Heat a large nonstick skillet over medium high heat and add the chorizo. Break apart with the back of a wooden spoon, so that it's separated into little crumbles. Use a slotted spoon to transfer the sausage to a small bowl.

Cook the rendered sausage fat down so that any excess liquid evaporates and you're just left with the flavorful fat. Add the sweet potatoes, onions and green peppers to the pan and sprinkle with half of the salt and pepper. Stir to combine and cover with a lid.

Cook for 10-12 minutes, stirring occasionally until the potatoes start to brown and are tender. Remove the pan from the heat and stir in the cooked chorizo and hatch chilies. Set aside.

Toss the two cheeses together until well mixed and set aside.

In a medium bowl combine the eggs, milk, remaining salt and pepper and whisk to combine.
ASSEMBLE THE EGG BAKE:
Spray the casserole dish with vegetable spray. Transfer the chorizo mixture to the casserole dish. Top with 3/4 of the cheese and pour the egg mixture over the sausage. Use a wooden spoon to adjust the ingredients and make sure they're well balanced and combined.
FOR MAKE AHEAD:
If you're making the casserole ahead of time, make it to this point. Cover and refrigerate. Wrap the remaining cheese and refrigerate. Remove the casserole from the refrigerator about 45 minutes before baking to let it come to room temperature, then follow the baking instructions.
TO COOK NOW:
Sprinkle the top of the casserole with the remaining cheese mixture and bake for 30-45 minutes or until a cake tester comes out clean. Let the casserole rest for 10 minutes before serving.
NUTRITION:
Calories:
392
kcal
|
Carbohydrates:
17
g
|
Protein:
24
g
|
Fat:
25
g
|
Saturated Fat:
13
g
|
Cholesterol:
350
mg
|
Sodium:
1613
mg
|
Potassium:
429
mg
|
Fiber:
2
g
|
Sugar:
6
g
|
Vitamin A:
9101
IU
|
Vitamin C:
27
mg
|
Calcium:
335
mg
|
Iron:
3
mg
Pin "Easy Egg Cheese and Sausage Casserole" for later!