Hatch Green Chile Pulled Pork
Beer braised pork shoulder seasoned with flavorful Hatch green chiles is what my slow cooker lives for. This is my go-to Southwestern style pulled pork recipe and it makes a big batch to feed a crowd. If you don't have a big household, never fear. It freezes well and you can use leftover green chile pork for everything from sandwiches to tacos and so much more.
This post has been updated for content and photography since its original publication in 2017. The recipe remains the same.
The best seasoned crock pot pork shoulder for pulled pork
This green chile braised pork shoulder recipe is easy to make and pulls apart into satisfying shreds. The beer braised pork shoulder seasoned with moderately spiced green chiles are perfect for sandwiches or for filling tacos, burritos and enchiladas. It also makes a great filling for breakfast omelettes and frittatas or seared on a hot griddle and topped with poached or fried eggs for breakfast.
Try leftovers in a hearty casserole, I'm telling you, this easy crock pot pork shoulder is the launching pad for so many carnal meat cravings.
Pork shoulder, (aka Boston Butt) is probably one of the most versatile and economical cuts of meat you can buy, based on how much yield there is.
A typical pork shoulder runs in the range of 5-7 pounds, so you can imagine the crowd you can feed with one.
I've cut this hatch green chile pork recipe down a bit, using about 3 1/2 pounds of trimmed Boston butt (because there's just 2 of us in the house), but you can easily double this for a crowd. To do this, I simply cut down a whole pork shoulder into two roughly equal halves.
Aside from a little trimming and chopping, your slow-cooker (or Insta-Pot) does the real work braising the pork shoulder for a few hours and infusing it with the flavors of those famous green chiles from Hatch New Mexico.
Ingredients for green chile braised pork shoulder
Pork Shoulder (Boston Butt)
Onion
Sweet Bell Pepper
Beer
Green Chiles (peeled, seeded and chopped, preferably fire roasted Hatch chiles)
Dried Oregano
Cumin
Kosher Salt
Black Pepper
Cilantro
How to make braised pork shoulder in a crock pot
Trim away the excess fat from the pork shoulder and discard.
Cut the pork butt into large cubes and transfer to the Crock Pot or slow cooker.
Add the chopped onion and bell pepper (I used yellow bell pepper, but you can also use red or even green for a stronger flavor).
Add the beer and arrange the pork shoulder under the liquid. Braise on high for one hour.
Add the oregano, cumin, salt and pepper, chopped green chiles and salsa verde. Stir to combine and continue to braise the pork shoulder in the crock pot for another 3-4 hours on high or until the meat is tender and pulls apart easily.
Skim away any excess fat floating on top by dipping a the bottom portion of a spoon flat down into the grease and letting it fill the spoon. Discard excess grease.
Pro-Tip: The best way to skim away excess fat is to cool the crock pot pork shoulder to room temperature and refrigerate it in the vessel. When the fat solidifies, it's very easy to scoop it off and toss it.
How to season pork shoulder
This crock pot pork shoulder is seasoned in stages.
The first, is just the basic aromatics and braising liquid (beer). The second stage is what really gives the pork it's special flavor.
The flavors I'm talking about comes in the form of a generous dose of cumin and dried oregano followed by those amazing Hatch green chiles and a spicy salsa verde.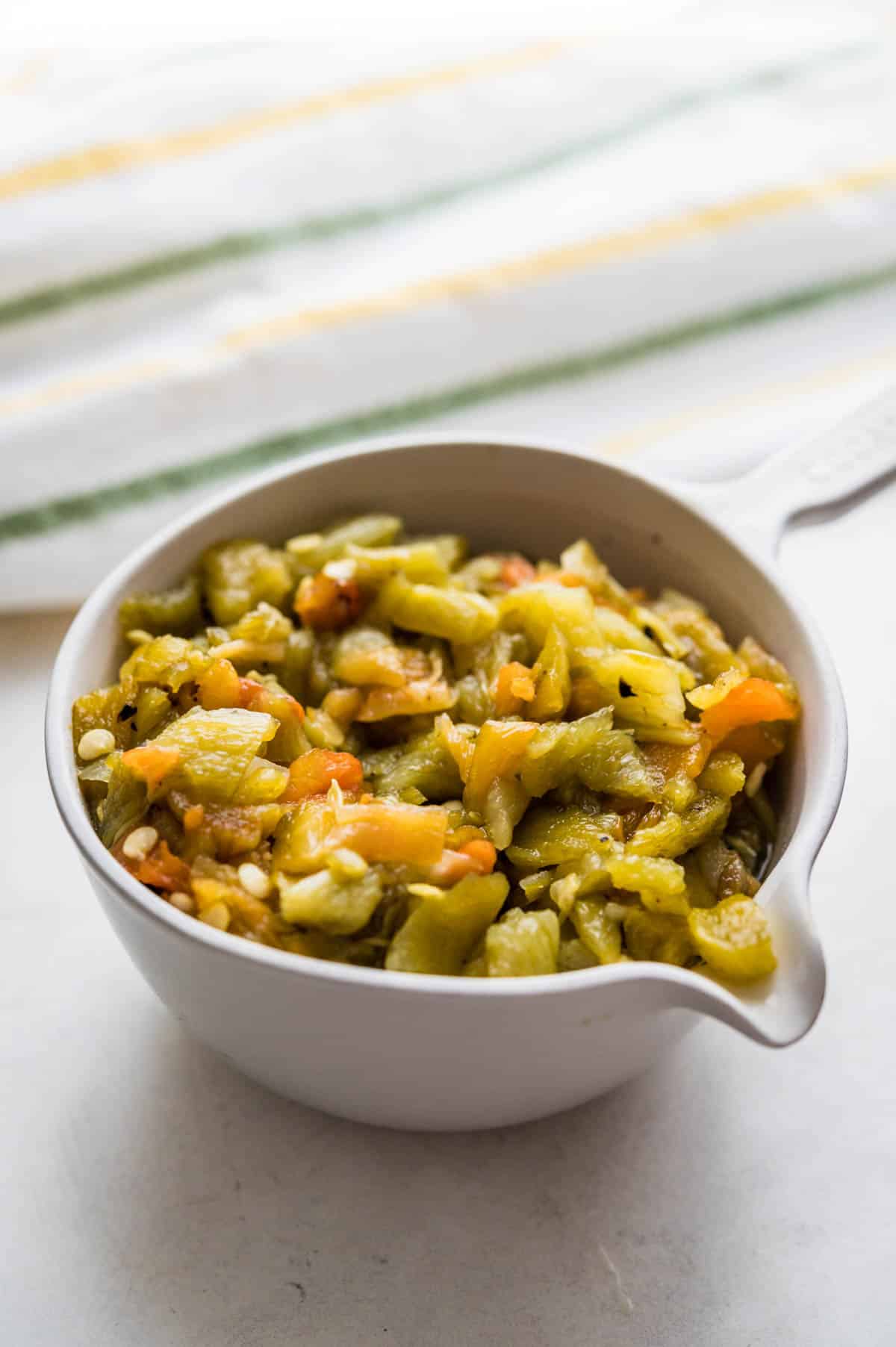 The combination is warm, rich and spiced, though not overly so. It gives the crock pot pork shoulder a well seasoned, Southwestern flair that's apparent, but not dominating.
Control the heat and spice:
This braised pulled pork butt can be made hotter or not-ter depending on how spicy your Hatch green chiles and salsa verde are.
If you're a hell-fire and damnation devotee, use hot green chiles and a really spicy salsa verde. If you're heat and spice averse, use milder chiles and a more neutral flavored salsa.
You can use the canned green chiles sold in the grocery store, but for that real Southwestern flavor, I order my Hatch chiles from the Hatch Chile Store. You can too, in case you don't live next to a chile roaster. (BTW – I'm not an affiliate, just a fan).
As the crock pot cooks the pork shoulder, the meat naturally gives up a lot of its own juices and the green chile pork, might look more like a soup than the pulled pork you were going for. Don't worry, that's normal.
The key is to strain the juices away from the braised pork shoulder and aromatics, but it's important to save the jus (juices).
Keep in mind, that beer braise has a TON of flavor and no matter what you plan on making with the green chile pulled pork, having a little extra braising liquid to sauce it up is a good thing, so please don't throw it away. You can add some back to the meat to keep the pulled pork moist or use it to make a flavorful sauce.
How to finish the green chile pork.
After straining the jus, return the meat to the crock pot and use two forks to shred the meat into small bits.
Add chopped cilantro and toss to combine.
If the pulled pork seems dry, add a little of the reserved braising liquid to it, about 2-3 tablespoons at a time.
Speaking of the braising liquid, keep in mind that not only does it have a rich, chile flavor, but it also has some collagen from the connective tissues present in the Boston butt.
What does that mean for you? The jus has that same lush quality you'll get from making a homemade bone broth. It makes great soups and has that mouth feel that lingers on your tongue.
Half of a Boston butt makes a whole pile of juicy, flavorful pulled pork shoulder that's smoky with a little heat, that's warming, but not overpowering. It's a rich, subtle, tongue tingling, flavor.
What to make with green chile and beer braised pork shoulder:
So what can you do with the green chile pork recipe?
Fill tacos, burritos and quesadillas with braised pork shoulder.
Sear a few spoonfuls of the green chile pulled pork in a cast iron skillet and serve a poached or fried egg on top with a bit of avocado and a scoop of salsa verde.
Make a pulled pork rice bowl with steamed rice, a scoop of the green chile pork, grated cheese, chopped avocado and cilantro. Add some diced tomato for color.
Green chile pulled pork sandwich
If you just want to shove this into your face RIGHT NOW, start with the basics… A good sandwich.
Slather a bun or good sandwich roll with mayo or aioli and add lettuce, sliced tomatoes, red onions — whatever you like. Then pile steaming hot green chile pork on the bun and top with a slice of cheese. The heat from the pulled pork will soften and melt some of the cheese, which is always a good thing.
I'm not gonna lie, this isn't a delicate thing to eat. You'll need two hands and a posture that hunches over your plate to catch whatever falls out.
Pro-Tip: Do not wear your favorite shirt when you eat this.
For cheesy green chile pulled pork:
For an even meltier situation, heat the pulled pork in a skillet with one or two tablespoons of the braising liquid and place the cheese on top, then cover with a lid for about a minute. The cheese will melt and the pulled pork will be absolutely unctuous. (My mouth is watering just thinking about it).
What will you do with it? I've got a few more recipes in the coming weeks that use this green chile pulled pork recipe, so be on the lookout… but in the meantime, have a bite of this sandwich…
FAQs
How long will leftovers last?
You can store leftover green chile pulled pork in an airtight container for up to 5 or 6 days.
Can I freeze the braised pork shoulder?
Yes! It keeps well for 2-3 months when well-wrapped. Defrost before reheating.
How do I reheat the pulled pork?
You can microwave for 2-3 minutes, stirring after each minute or reheat in a skillet or pot. If it needs moisture, add a bit of the braising liquid that you've reserved.
More pork shoulder recipes: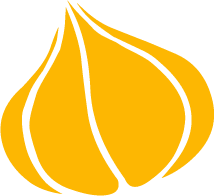 Tried this recipe? Leave a rating and review.
Your comments and shares are invaluable to me and the thousands of readers who use this site daily. If you've made the recipe, leave a star rating and review. We want to hear how you liked it.
We'd love it if you shared the recipe with your friends on social media!
Hatch Green Chile Pulled Pork
This slow-braised pork shoulder is seasoned with fire roasted hatch chiles, garlic and spices and makes a great filling for loose meat sandwiches, tacos and enchiladas. This recipe makes a big pot of green chile pulled pork to feed a crowd.
INGREDIENTS:
3 ½

pounds

pork shoulder

(a.k.a. Boston Butt)

1

large

onion

chopped

1

sweet bell pepper

chopped

12

ounce

beer

1 ½

cups

fire roasted hatch chiles

peeled, seeded & chopped

1

tablespoon

dried oregano

½

cup

salsa verde

1

tablespoon

ground cumin

1 ½

teaspoons

kosher salt

1

teaspoon

black pepper

½

cup

cilantro

chopped
For Beer Braised Hatch Chile Chopped Pork Sandwiches:
8

soft kaiser or sandwich rolls

2

ripe tomatoes,

sliced

2

cups

lettuce leaves

8

slices

cheese

muenster, provolone, gouda, American

4

cups

Beer Braised Hatch Chile Chopped Pork
DIRECTIONS:
Cut the pork shoulder into cubes and transfer to a slow cooker. Add the onions, green pepper and beer. Stir to combine. Turn the cooker onto high. Cover and braise for one hour.

Stir in the hatch chiles, salsa, cumin, salt and pepper. Cover and continue to cook for 2-3 hours or until pork is cooked through and very tender.

Place a sieve over a bowl and transfer the pork to the sieve. Drain well — reserving the braising liquid. Return the braised pork to the crock pot.

Shred and pull the braised pork using two forks, or optionally, you can roughly chop the pork on a cutting board.

Add the chopped cilantro to the braised pork and stir to combine. If the pork mixture is dry, add a few spoonfuls of the reserved braising liquid and toss.
For Pork Sandwiches, shown:
Build the sandwiches with arugula and tomato on the bottom bun. Pile on the hot chopped pork and a slice of provolone or smoked gouda. Garnish with additional cilantro and the other half of the bun.
RECIPE VIDEO:
NOTES:
Can be used as a filling for sandwiches, as a topping for rice or pasta, in tacos, burritos or enchiladas or in casseroles.
NUTRITION:
Calories:
498
kcal
|
Carbohydrates:
32
g
|
Protein:
46
g
|
Fat:
19
g
|
Saturated Fat:
7
g
|
Polyunsaturated Fat:
2
g
|
Monounsaturated Fat:
7
g
|
Trans Fat:
0.04
g
|
Cholesterol:
132
mg
|
Sodium:
932
mg
|
Potassium:
968
mg
|
Fiber:
3
g
|
Sugar:
5
g
|
Vitamin A:
1168
IU
|
Vitamin C:
54
mg
|
Calcium:
218
mg
|
Iron:
5
mg
Pin "How To Make Green Chile Pork In A Crockpot"