Honey simple syrup adds depth and complexity to drinks and craft cocktails. It's a more flavorful and nuanced sweetener that mixes seamlessly with cold beverages. You'll love this honey syrup recipe because you'll only need 2 ingredients and a few minutes of prep to make it.
This post has been updated for recipe, photos and content since its original publication in 2015.
What is simple syrup?
Simple syrup in its most basic form is a liquid sweetener that mixes effortlessly into non-alcoholic drinks and spirited libations.
Bartenders use simple syrup instead of plain sugar because the sweetener dissolves instantly into beverages without constant stirring or shaking. (Think of adding a packet of sugar to iced tea and how it settles at the bottom of the glass).
Using flavored simple syrups is an easy way to elevate your elixirs and create unique specialty drinks. Some of my favorite flavored syrups are this passion fruit, neon pink prickly pear, and this tropical guava one.
Today I want to show you how to make honey syrup, which is a great sweetener for everything from fizzy bourbon sours to warm bedtime milk.
What you'll need for honey simple syrup
What's the best honey for simple syrup?
This is completely subjective.
You can use whatever type of honey you like for the simple syrup recipe, but you may want to consider what you're using it for. Different types of honey can taste very different, from light and citrusy to deep and complex.
If you're adding honey syrup to cocktails, are you blending it with gin for a citrusy Bee's Knees? You might want to stick with clover, acacia honey, or lighter varieties of wildflower honey.
If you're blending with bourbon for a sour drink, try a darker orange blossom honey, saw-palmetto or even a buckwheat for a really hefty, almost malty flavor.
For this batch, I used Nature Nate's raw, unfiltered honey (not an affiliate, just a fan). It's dark, sweet and robust and adds an elevated sweetness to my favorite bourbon drink.
Why make honey syrup at all?
You might be thinking, why not just add straight honey to your drinks?
I hear you. The answer is that honey is thick and viscous. It doesn't readily dissolve into drinks, especially cold ones.
Yes, you can add a bar spoon or two to a cocktail shaker and let loose, à la Tom Cruise, however, heating the sweetener with water thins it out, so you can stir the honey syrup right into a drink without the gymnastics.
How to make honey syrup for cocktails and drinks:
In a small saucepan combine equal parts honey and water.
Heat over medium-low heat and simmer, stirring constantly, until the honey dissolves in the water and you have a homogenous mixture. Do not boil.
It will take about 1-2 minutes to fully combine.
Cool to room temperature and store in a sealed airtight container in the refrigerator.
What is the best ratio of honey to water?
For most craft cocktails, I recommend a 50/50 ratio, which would be a half cup of honey and water each.
To have a thinner consistency, use more water, say 3/4 cup H20 to 1/2 cup honey. For thicker, sweeter honey syrup, use 3/4 cup honey to 1/2 cup water.
Is honey toxic when heated?
This is interesting.
I've read numerous accounts warning against the dangerous of heating honey past 140°.
What those briefs don't say, is that you'd have to heat the honey for more than 2 hours at that temperature to experience the "harmful effects".
And "harmful" is a loose term here… meaning the honey doesn't have as many health benefits as raw honey does, but heating it doesn't make it poisonous, the way the click-bait headlines would have you believe.
But you're probably not consuming a honey syrup cocktail for its health benefits anyway. Let's call it a draw.
Frequently asked questions about simple syrup with honey:
Does honey simple syrup go bad?
Honey is actually a preservative in its unadulterated state, so you wouldn't think so. However heating does degrade its preservative nature, so I recommend storing it in the refrigerator with a tight-fitting lid. It should keep without ill effects for several weeks or even a month.

Of course, if you don't think you'll use all of it, why not make a smaller batch using 1/4 cup each of honey and water?
Is one honey better than another?
Not necessarily. It really just depends on what you're using it in. If you're adding honey syrup to light gin or vodka drinks or stirring it into lemonade in place of sugar, you might want to use a lighter honey. Darker honey tends to have more sweetness, but also more robust flavors.
Other ways to use simple syrup with honey
Use it to sweeten oatmeal and Greek yogurt for breakfast. Just a few teaspoons will thin it out and sweeten it.
Add one or two tablespoons to cut fruit for a simple dressing – it's really good with segmented citrus.
Brush it over a dry pound cake to moisten it, then top it with a bit of whipped cream and berries.
Of course, you should stir the honey syrup into unsweetened drinks and add it to cocktails for deeper flavor than plain simple syrup.
If you want to get more adventurous with the flavors, try these easy additions:
Variations:
Add 5-6 sprigs of fresh thyme or rosemary to the warm honey simple syrup and let the herbs steep for half an hour. Then strain the syrup to remove any stems or leaves. The fresh herbs add a back note that's fresh and light.
Use a vegetable peeler to remove strips of zest from an orange or lemon (be careful not to get any of the bitter white pith) and let the citrus steep with the syrup for half an hour, then remove the strips.
Add Lavender to the honey syrup to intensify the floral flavors.
What are some honey syrup cocktails to make?
More simple syrup recipes you'll love: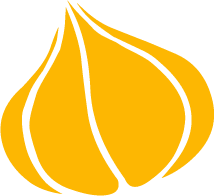 Tried this recipe? Leave a rating and review.
Your comments and shares are invaluable to me and the thousands of readers who use this site daily. If you've made the recipe, leave a star rating and review. We want to hear how you liked it.
We'd love it if you shared the recipe with your friends on social media!
Honey Simple Syrup
This easy honey simple syrup needs only two ingredients. This easy mixer elevates cocktails and gives more depth of flavor than standard simple syrup. Great for bourbon drinks and brunch-y cocktails.
DIRECTIONS:
In a small saucepan, combine the honey and water. Heat over medium high heat, stirring occasionally until the sugar is dissolved.

Transfer to a glass jar with a resealable lid. Store in the refrigerator.
NOTES:
Use in place of regular simple syrup in cocktails or spoon over fresh fruit.
NUTRITION:
Calories:
64
kcal
|
Carbohydrates:
17
g
|
Protein:
0.1
g
|
Sodium:
2
mg
|
Potassium:
11
mg
|
Fiber:
0.04
g
|
Sugar:
17
g
|
Vitamin C:
0.1
mg
|
Calcium:
2
mg
|
Iron:
0.1
mg
Pin it for later!