Mahi Mahi Sandwich (a Florida Keys favorite)
When your looking for simple grilled mahi mahi recipes, you can't get any better than this mahi mahi sandwich recipe. Grilled fish sandwiches are on every restaurant's menu in the Florida Keys because the fish is so fresh and abundant. This recipe for grilled mahi mahi sandwiches is a local classic, always served with tartar sauce and usually a frosty beer or frozen drink. Make it and see why it's required eating for locals and tourists alike.
What is mahi mahi?
Mahi mahi is a popular ocean fish found in the waters of the Atlantic, Caribbean, Gulf of Mexico and the Pacific. It's a very popular gamefish for anglers.
The fish run in schools and can range from 5-10 pound "schoolies" to 50-pound bulls (male fish) and 40-pound cows (females). That's a lot of mahi mahi sandwiches, friend.
A fish of many names
To most Americans, this brightly hued fish is known as mahi mahi, but around these parts, they're known as dolphin, which tends to confuse a lot of people. Here's the scoop:
Mahi Mahi is the most familiar moniker for this gilled sport fish, but also goes by the singular "Mahi" which means "strong" in Hawaiian.
The same fish are known as "Dorado" in Latin American countries (dorado meaning "gold" in spanish).
They're known as dolphin in Florida, but most restaurants will call it mahi mahi, just so the tourists don't get uppity about eating Flipper (though this fish has no relation to porpoises as it has gills and not a blowhole).
Dolphin migrate past the Maltese islands in autumn and are known as "Lampuka" there.
Dolphin are beautiful fish with striking aqua blue, green and yellow coloring that shimmers in the sun when leaping out of the water to snatch a flying fish. After being caught, their colors fade… the end is near…
But in a circle of life kind of fashion, Mahi are really good eating fish. Mild, meaty and very versatile.
Tourists will see "famous" fish sandwiches on virtually every restaurant menu in the Florida Keys and they're definitely worth ordering as the fish is most always fresh and well prepared.
It's nothing fancy, but it doesn't have to be. You're going for that Jimmy Buffet, flip-flops, island-vibe with a mahi mahi sandwich. They're especially tasty when served with a water-view, like they do at Lorelei in Islamorada (photos above).
This easy mahi mahi recipe is just like the one's that are so ubiquitous at all the Mom and Pop restaurants in the Florida Keys.
Ingredients for mahi mahi fish sandwiches
Fresh mahi mahi fillets
Kosher Salt
Black Pepper
Canola or Vegetable Oil
Soft Sandwich Buns
Lettuce (we like Green or Red Leaf Lettuce)
Sliced Ripe Tomato
Just by looking at the modest ingredients, you can see that there's nothing especially fancy here. The key to the best mahi mahi sandwich is to get the FRESHEST fish you can (just caught is best) and sear it until the fillet is cooked and opaque on the inside, but still moist.
What's the best way to cook mahi mahi?
For a fish sandwich, I recommend grilling. Grilling the fish sears in the juices and flavors, letting the seafood shine through. A quick turn on a hot grill will keep the mahi moist, tender and flaky — just what we want for our sandwich.
Blackened fish is also a "thing" here, but aside from blackening seasonings, that method involves an unholy amount of butter – and since we usually eat these beauties wearing a bathing suit, I tend to be more conscious of what I'm eating.
If you don't have a grill, use a hot grill pan on the stovetop. You won't get the smoky char, but it'll still be good.
How to choose fresh mahi mahi for the best fish sandwich
Shop at a reputable fish monger. If you don't live near one, order online from Key Largo Fisheries (not an affiliate, just a fan).
Ask to smell the fish before buying it. That might seem weird, but trust me, the only way to tell that its fresh is to take a whiff. It should smell only of the ocean with no ammonia or chemical aromas.
If the fish is whole, look at the eyes. They should be bright and shiny, not dull or sunken into the head (a sure sign of an old, dead fish).
If the mahi mahi has already been filleted, look at the skin. It should be smooth, with a feint sheen, but not a slimy film.
Pro-Tip: Ask your fish monger to cut out the "blood line" of your mahi mahi. The blood line is a large dark patch that runs through the center of a fish fillet. It can be anywhere from 1/2″ to 1″ wide and it's the "fishiest" tasting part of any fish. You can also trim it yourself with a sharp knife.
How to make grilled mahi mahi recipe on a gas grill.
Cut the fish into large 1/4 to 1/3 pound portions that will fit onto a bun. Blot the mahi mahi with paper towels to remove excess moisture and season both sides with kosher salt and pepper.
Heat your grill to a medium high heat, about 450°-500° F.
Arrange the mahi mahi fillets on the grill and cook on one side for 3-4 minutes with the lid closed.
Flip and continue to grill the fish for another 2-4 minutes (with the lid closed).
While the fish is cooking, separate the tops and bottoms of the sandwich buns and toast them on the hot grill until lightly browned.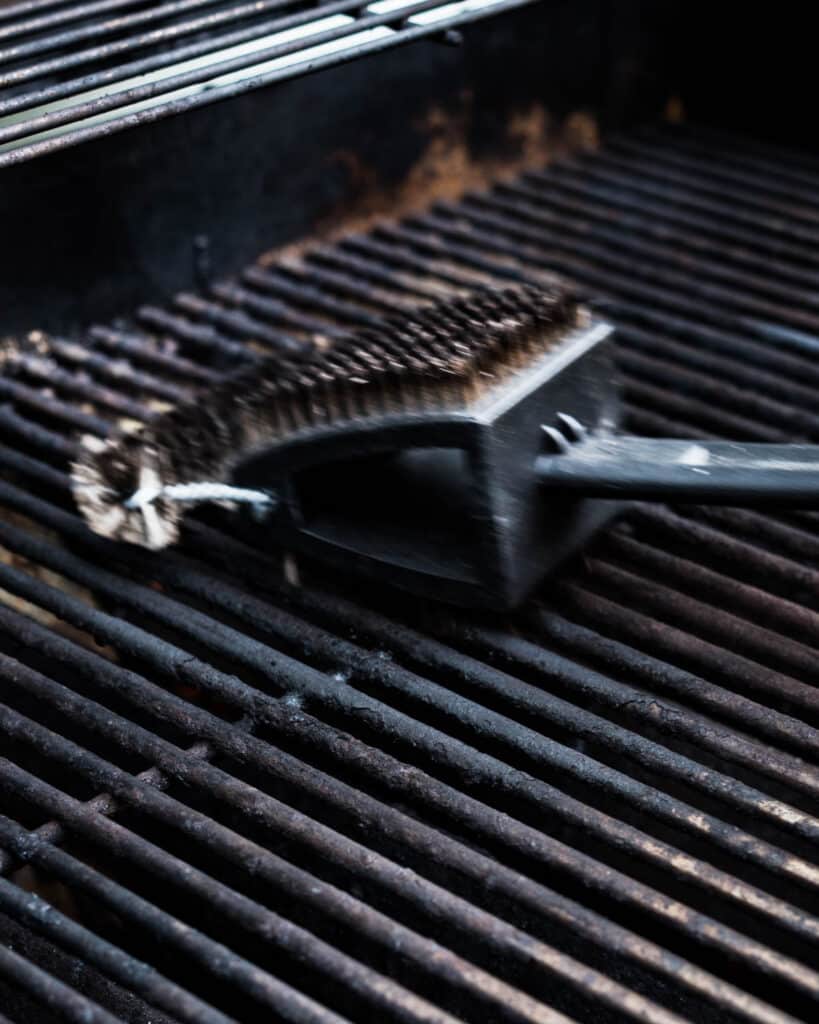 Many people are afraid to grill fresh fish for fear of it sticking or tearing. Mahi mahi is a sturdy enough fish (as is swordfish) that you generally don't have to worry about sticking, but here's a few tips to ensure it won't.
Tips for grilling fish so it doesn't stick
Make sure your grill is hot before placing the mahi mahi on the grates. A big culprit of fish sticking to the grates, is that it's been put on a cold or luke-warm grill. A hot grill will sear the outside quickly and make it much less likely to stick.
After heating the gas grill, use a wire grill brush to scrape the grates of the grill to remove any leftover burnt on or crusted sediment from the previous time you used it. (you don't want remnants of Kansas City ribs mixing with your mahi mahi fish sandwich).
Fold several paper towels into a thick pad (about 4-6 layers) and drizzle a tablespoon of canola or vegetable oil over it. Hold the paper towels securely with a pair of grill tongs and quickly brush the grates of the grill with the oiled paper towels to season it. This will also help to prevent sticking.
In the photo (above), my husband used a bare hand to brush the grill grates with the paper towel and it singed the hairs on his hand. Pro-Tip: Don't do that.
There's nothing fancy about this grilled fish sandwich recipe, but it is an authentic representation of a Florida Keys mahi mahi sandwich.
How to make an authentic Florida grilled fish sandwich:
Top both sides of a grilled bun with tartar sauce (I recommend my homemade version which takes about 5 minutes to make.
Pile the lettuce and tomato on the bottom bun, then place the fish on the tomato. You can add sliced red onion too, if you like (I always pick mine off).
Top your grilled mahi sandwich with the top bun and enjoy.
What does mahi mahi taste like?
Mahi has a very mild flavor, not fishy at all (so long as its fresh). The flesh is firm, but it flakes apart nicely, making it great for grilling and better for eating. If you can't get thick, center cut portions of fish (like I show in the pictures), it's ok.
The tail end of the fish will be thinner, but it will grill up just as easy and you can stack a few pieces on the sandwich to make it a hearty mouthful.
Variations:
Season with Creole seasoning instead of salt and pepper.
Top the grilled fish sandwich with no mayo-slaw.
Swap the tartar sauce for a homemade guava bbq sauce or Hawaiian BBQ Sauce for an island flair.
Add pickled pink onions to your grilled fish sandwich.
Add a slice of cheese to the mahi while it's grilling. I know, cheese on a grilled fish sandwich might seem strange, but many restaurants do it in Florida and the Keys.
If you can't get fresh mahi mahi, you can substitute other fish. Try it with grouper or snapper. If you're not from the Southeast, you can use other firm, flaky white fish like halibut or cod.
FAQ's
How much fish do I need per person to make sandwiches?
It depends on appetites, but I figure on 1/4 pound to 1/3 pound per adult. That's enough for a hearty fish sandwich for lunch or dinner. For people with larger appetites, figure 1/2 pound per person.
How long will leftovers keep?
Ideally, you'll want to consume the sandwiches as soon as you make them, but if you have leftover grilled mahi mahi, it will keep for 2-3 days in the refrigerator.
If I buy or catch a "boatload" of fish, what's the best way to freeze it?
This pro-tip is one I learned from the anglers in my life.
1.Skin and fillet the fish and place them in a single layer in a plastic zip-top freezer bag.
2. Fill the bag with fresh tap water so that the fish is covered. Squeeze out any air pockets and seal the bag.
3. Lay the bag flat on its side and freeze it in a single layer. Then you can stack or arrange the frozen fish like library books on a freezer shelf.

The fish will keep with no freezer burn for up to 3 months. This WORKS!
In the Florida Keys restaurants that we frequent, a fish sandwich always comes with a dill pickle on the side and your choice of house-made potato chips, crispy fries or coleslaw.
But why stop there? Here's some more options.
What to serve with grilled mahi mahi sandwiches:
More sandwich recipes to try:
More fish and fish sandwich recipes you'll love: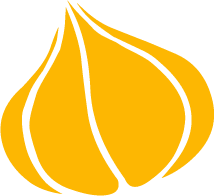 Tried this recipe? Leave a rating and review.
Your comments and shares are invaluable to me and the thousands of readers who use this site daily. If you've made the recipe, leave a star rating and review. We want to hear how you liked it.
We'd love it if you shared the recipe with your friends on social media!
Mahi Mahi Sandwich (a Florida Keys favorite)
Our favorite spot for a casual lunch in the Florida Keys is on the bay side at Lorelei. Their grilled fish sandwich is our standing order when we visit. This grilled mahi mahi sandwich is the closest thing you can get without a plane ticket.
SPECIAL EQUIPMENT:
Gas or Charcoal Grill

or grill pan for indoors.
INGREDIENTS:
1 – 1½

pounds

fresh mahi mahi

or other firm, fresh, white fish.

8

tablespoons

tartar sauce

1

large

ripe tomato

sliced crosswise

8

lettuce leaves

such as green leaf, romaine or iceberg

½

red onion

sliced thin (optional)

4

soft sandwich buns

we used whole wheat

1

teaspoon

kosher salt

½

teaspoon

black pepper

Canola or Vegetable Oil

for the grill
DIRECTIONS:
Pat fish fillets dry and season with salt and pepper.

Preheat the grill to about 450° – 500°. Use a grill brush to clean the grill grates well. Fold a paper towel about 3-4 times and pour about 2 to 3 teaspoons of oil onto the towel. Rub the cleaned grill grates quickly with the oiled towel.

Place the fish fillets onto the grill and close the lid. Cook for 3-4 minutes on one side and slide a grilling spatula quickly and with one motion under the fish. Flip the fish and cook on the other side for an additional 2-4 minutes (depending on the thickness of your fish fillets).

During the last 1 1/2 to 2 minutes, open the buns and place them cut side down to grill. They should take about 1-2 minutes to get grill marks.

Transfer the fish to a cutting board or rimmed baking sheet.

Place lettuce leaves, slices of tomato and rings of red onion (if using) on the bottom portion of the bun (this prevents juices from the fish leaking into the bottom bun and getting soggy). Add the grilled fish fillet. Slather tartar sauce onto the top portion of the bun and place it on the sandwich. Enjoy!
NUTRITION:
Calories:
486
kcal
|
Carbohydrates:
38
g
|
Protein:
59
g
|
Fat:
9
g
|
Saturated Fat:
2
g
|
Polyunsaturated Fat:
4
g
|
Monounsaturated Fat:
2
g
|
Cholesterol:
209
mg
|
Sodium:
1339
mg
|
Potassium:
1455
mg
|
Fiber:
3
g
|
Sugar:
4
g
|
Vitamin A:
3484
IU
|
Vitamin C:
9
mg
|
Calcium:
124
mg
|
Iron:
6
mg
Pin it for later!