Quick Pickled Cucumbers are a simple way to bring a tangy pop to sandwiches and more. These pickled cucumbers aren't too sour OR too sweet and are ready to use in about an hour. There's no special equipment needed for the pickle brine and you probably have all the ingredients you need right in your pantry.
Sure you can buy pickles at the supermarket (and I do), but when you want something a little more subtle than a full on garlic-dill spear, this is my go-to 5 ingredient recipe.
Ingredients For Quick Pickled Cucumbers
English Cucumber
Sugar
Kosher Salt
Apple Cider Vinegar
Water
This is so easy, I really struggle to call it a recipe, but since you're here and you clearly want to know…
How to make brine for pickles
In a small bowl, combine the sugar, kosher salt, cider vinegar and water.
Stir until the salt and sugar have dissolved.
There.
That's it. Pickle brine.
Now, if you wanted to add other things, you could. Fresh herbs like dill, thyme or tarragon would be good. Chopped garlic would add aromatics and flavor. Crushed red pepper flakes would give heat. Whole coriander and peppercorns would add floral notes and a bit of spice. You could also add a tablespoon of pickling spice. You can absolutely play with other ingredients, but I promised you a 5 ingredient recipe…
Ok, this is a weird question, but it was asked of me and I feel the need to answer.
Are Pickles Cucumbers?
Cumbers can be pickles but pickles aren't necessarily cucumbers. Confused? Don't be. That pickling brine isn't exclusive to cucumbers. It's also great for lots of other vegetables, like these pink pickled onions.
Other vegetables to pickle
Bell Peppers (cut into thin strips)
Onions (yellow, white, red, vidalia)
Cauliflower (divided into small florets)
Carrots (sliced into thin spears or coins)
Radishes (sliced thin)
Asparagus (spears)
Green Beans
…and so many more — essentially, any veg that would be a good Bloody Mary garnish can benefit from a quick pickle brine. The nice thing about this brine is that it's not overly aggressive or sour. The mild flavor won't make you screw up your face, bracing for impact. As a result of the low vinegar content, however, these pickles should be stored in the refrigerator.
How long do pickled cucumbers need to brine?
Let the cucumbers soak in the brine for at least an hour before using, but a longer soak is fine.
Can I make them ahead of time?
Absolutely. Just let the cucumbers brine, then transfer to a storage container with a tight-fitting lid and refrigerate until ready to use them. They will stay good in the refrigerator for up to 10 days or more.
How are pickled cucumbers different from pickles?
Pickles is the common name for pickled cucumbers. Most pickle recipes use whole cucumbers and are submerged in a brine solution with dill, garlic and other ingredients for a week or longer. The beauty of this quick pickled cucumber recipe is that they're thinly sliced into chips, soak up the pickling brine much faster, and are ready to use the same day.
Can I pickle regular cucumbers?
Yes, but they're not the best. Regular cucumbers have a thicker skin, which should be peeled before pickling as they're tougher to eat. Also, regular cucumbers are seedier, whereas English cukes are seedless.
You'll notice that on the first day in the pickle brine, the cucumbers remain a vibrant green color, but as they sit in the refrigerator, the colors become a bit more muted. That's ok, they taste amazing and still have a nice snap to them since they haven't been cooked.
More pickling recipes:
How to use quick pickled cucumbers:
Tangy Barbecued Pork Sandwiches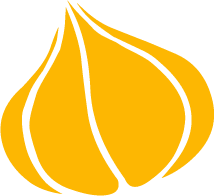 Tried this recipe? Leave a rating and review.
Your comments and shares are invaluable to me and the thousands of readers who use this site daily. If you've made the recipe, leave a star rating and review. We want to hear how you liked it.
We'd love it if you shared the recipe with your friends on social media!
Quick Pickled Cucumbers
These quick and easy, lightly pickled cucumbers are the perfect snappy bite. No cooking necessary and they only need to brine for about an hour. Quick Pickled Cucumbers are not too sour, tangy or sweet and add just the right oomph to sandwiches, salads, bao buns, or anything that needs a little pop of brightness.
INGREDIENTS:
1

english cucumber

very thinly sliced

1

tablespoon

sugar

1½

teaspoons

kosher salt

½

cup

cider vinegar

½

cup

water
DIRECTIONS:
In a small to medium bowl, combine the salt, sugar, cider vinegar and water. Stir until the sugar and salt are completely dissolved.

Add the thinly sliced cucumbers (no need to peel, the skins are thin enough).

Use the back of a spoon to adjust the cucumbers so they are submerged in the brine. Let the cucumbers soak for about an hour, then they're ready to use.

Store in a tight fitting container, with the cucumbers covered in the brining liquid.
NUTRITION:
Calories:
19
kcal
|
Carbohydrates:
4
g
|
Protein:
1
g
|
Fat:
1
g
|
Saturated Fat:
1
g
|
Sodium:
584
mg
|
Potassium:
88
mg
|
Fiber:
1
g
|
Sugar:
3
g
|
Vitamin A:
53
IU
|
Vitamin C:
1
mg
|
Calcium:
8
mg
|
Iron:
1
mg
Pin "Quick Pickled Cucumbers" For Later!