Hawaiian BBQ Sauce (with pineapple)
This quick and easy Hawaiian BBQ Sauce is sweet and spicy with a bevy of tongue-tingling flavors. You'll want to slather this pineapple BBQ sauce on pork ribs, chicken pieces, or shrimp kebabs all summer.
I have nothing against store-bought barbecue sauces and will use them in a pinch. However, making your own from scratch lets you control the ingredients and flavors and get creative.
That's what I did with this simple Hawaiian BBQ sauce.
When you taste the rum and pineapple in this sweet and spicy barbecue sauce, it will blow your mind. It's like nothing you get from a bottled sauce. You'll want to slather it on chicken, ribs, burgers and more.
Why you'll love it:
You can make it ahead of time.
The flavors of this BBQ sauce are incredible, with a sweet and spicy kick and a tangy bite from the fresh fruit.
It's a tropical tasting Hawaiian BBQ sauce recipe.
It's perfect for summer barbecues and cookouts.
It's made with natural flavorings and no preservatives or artificial ingredients like high fructose corn syrup.
Kids love the taste.
It's suitable for basting and dipping.
Hawaiian BBQ sauce ingredients:
Olive Oil
Onion
Fresh Garlic
Fresh Jalapeno – Use seeds and membranes if you like more spice.
Fresh Ginger
Fresh Pineapple
Brown Sugar (can use dark brown sugar or light)
Dry Mustard
Cayenne Pepper
Kosher Salt
Black Pepper
Unsweetened Pineapple Juice
Golden Rum – I used Mount Gay.
Ketchup – I used Heinz.
Apple Cider Vinegar
Worcestershire Sauce
Molasses – This is a key ingredient for giving the bbq sauce a real depth.
This might look like a long list of ingredients, but many are probably items you've already got in your pantry or fridge. Every component adds bold flavor to the sweet and spicy BBQ sauce. I use the combination of fresh fruit and pineapple juice because pineapple sweetness varies, but the juice always adds a sweet kick.
How to make pineapple barbeque sauce:
Heat the olive oil over medium heat in a saucepan and add the aromatics (onion, jalapeno, garlic). Sweat the vegetables until softened and translucent. You don't want the heat too high, or the veggies will brown.
Add the ginger and cook until fragrant.
Add the rest of the ingredients and boil, stirring constantly.
When the Hawaiian bbq sauce ingredients begin to boil, reduce the heat to a rapid simmer (where the bubbles are intermittent and not roiling and splattering) for about 15-20 minutes to allow the sauce to thicken. Please stir it every so often to prevent sticking.
Transfer the pineapple barbeque sauce to a blender and pulse until its smooth.
Taste for seasoning
Taste the pineapple BBQ sauce for seasonings and adjust as you like.
I could eat this punchy, homemade barbeque sauce on my morning eggs… but that's just me. Add more cayenne pepper or a few drops of hot sauce if you like more spice.
Variations:
Add a tablespoon of tamarind paste for more tropical flavors.
Add a squeeze of lemon juice just before slathering it on the grill to amplify the citrus notes.
A pinch of cloves or allspice will give the pineapple bbq sauce a more tongue-tingling flavor.
It's excellent on oven-baked or slow-smoked ribs too. I used this batch on my Smoked BBQ chicken recipe, and there wasn't a leftover morsel.
FAQ's
How long will Hawaiian bbq sauce last?
It will last for up to two weeks, refrigerated in a sealed container.
Can I freeze pineapple bbq sauce?
Yes. I'd parse it into 3/4 cup servings and freeze it in plastic containers. It should last frozen for up to two months. Please be sure to defrost before using.
What about canning bbq sauce?
I've never done it because this recipe is scaled for one or two summer barbecues; however, if you wanted to, you certainly could. Here's how to preserve your Hawaiian BBQ sauce from the Ball Canning site.
Is Hawaiian BBQ sauce gluten-free?
Yes! It's naturally gluten-free.
Is Hawaiian BBQ Sauce the same as huli huli sauce?
No. Huli Huli sauce is a soy sauce base, similar to a teriyaki sauce. This recipe is more like a traditional mainland barbeque sauce made with Hawaiian fruit.
This is our favorite chicken barbecue sauce for summer, but there are lots of different ways to use it.
What to serve with the sauce:
Baby Back Ribs
Grilled Pork Chops soaked in this easy pork chop brine
Roast chicken pieces until cooked, then brush on the pineapple bbq sauce and put them under the broiler for 3-5 minutes. Serve with extra sauce on the side.
You can use it as a dipping sauce for grilled ribeye steak.
More homemade bbq sauces and marinades you'll love: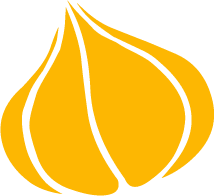 Tried this recipe? Leave a rating and review.
Your comments and shares are invaluable to me and the thousands of readers who use this site daily. If you've made the recipe, leave a star rating and review. We want to hear how you liked it.
We'd love it if you shared the recipe with your friends on social media!
Hawaiian BBQ Sauce
Distinct pineapple flavor with a spicy, tangy kick. Great on chicken, pork, and shrimp. Makes 1½ to 2 cups of sauce.
INGREDIENTS:
2

teaspoons

olive oil

1

small

onion

chopped

1

clove

garlic

minced

1

jalapeno

seeded and diced

2

teaspoons

fresh ginger

grated

1½

cups

fresh pineapple

⅓

cup

brown sugar

1

teaspoon

dry mustard

⅛

teaspoon

cayenne pepper

optional

1

teaspoon

kosher salt

½

teaspoon

black pepper

¼

cup

pineapple juice

¼

cup

golden rum

⅓

cup

ketchup

3

tablespoons

apple cider vinegar

2

tablespoons

worcestershire sauce

1

tablespoon

molases
DIRECTIONS:
In a large saucepan, heat the olive oil over medium heat and add the onion and garlic. Cook for 3-4 minutes or until softened and slightly translucent. Add the jalapenos and ginger and cook until fragrant, about 2 minutes.

Add the pineapple, brown sugar, dry mustard, cayenne pepper, salt, pepper, pineapple juice, golden rum, ketchup, apple cider vinegar, worcestershire sauce and molasses. Stir to combine.

Heat the sauce to boiling, then reduce heat to a rapid simmer and cook, uncovered for 15-20 minutes or until the mixture has reduced and thickened.

Transfer to a blender or food processor and pulse until the sauce is smooth. Use on chicken, pork and shrimp or other seafood.
NUTRITION:
Calories:
81
kcal
|
Carbohydrates:
17
g
|
Protein:
1
g
|
Fat:
1
g
|
Saturated Fat:
1
g
|
Sodium:
342
mg
|
Potassium:
136
mg
|
Fiber:
1
g
|
Sugar:
14
g
|
Vitamin A:
81
IU
|
Vitamin C:
15
mg
|
Calcium:
20
mg
|
Iron:
1
mg
Pin "Hawaiian BBQ Sauce" for later!