Korean Short Ribs with Korean BBQ Sauce
If you're a fan of sweet, sticky, tangy, spicy, tingly Asian ribs, you will LOVE my Korean short rib recipe. These easy ribs are par-cooked in the oven, then finished on the grill. Lacquered with Korean BBQ sauce, these meaty Korean bbq short ribs have a crusty char and irresistible flavor!
I have an ulterior motive for these Korean ribs. The Super Bowl. What??? As my daughter would say, "Spill the tea..."
Our Super Bowl ritual
I'm not a football fan (at all), but I can appreciate the hard-work, sacrifice and dedication it takes to get to the Super Bowl and I certainly won't deny my family watching the big game — so in order to make it fun for me too — we've instituted a Super Bowl ritual.
Our game day spread is composed of foods from the areas of the country where the two rival teams hail from!
In the past, we've saluted the Carolina Panthers, Denver Broncos, Philadelphia Eagles, LA Rams, Seattle Seahawks and New England, New England, New England (Thanks, Tom — for giving us a break). This year it's the San Francisco 49ers vs. the Kansas City Chiefs.
So you're probably asking how Asian ribs fit into this math.
This might be a stretch (however, it's my blog, and this is what I've decided).
San Francisco has a HUGE Asian population. Every time I visit this food-centric city, I make a point to spend at least a day eating my way through Chinatown. I've taken chef-led tours – tasting and learning about Asian food and culture…
So when the 49ers won their Division Title, I naturally veered to these Asian spareribs to represent the team for our annual bash.
Ingredients for Korean BBQ sauce
Gochujang
Soy Sauce
Hoisin Sauce
Sesame Oil
Rice Wine Vinegar
Brown Sugar
Garlic
Ginger
Lime Zest
Lime Juice
Orange Juice
You'll love this recipe because it is an easy one! It takes a little time, but that's just marinating… and most of the cooking is hands-off!
The secret to the Korean BBQ sauce is Gochujang. It's a Korean red pepper paste with many flavors and moderate heat.
This BBQ sauce recipe requires a whole cup of thick Gochujang, but it makes a lot of BBQ sauce. Remember, this flavorful blend acts as the marinade, glaze and dipping sauce for the Asian ribs.
Korean BBQ sauce
Combine the ingredients for the BBQ sauce in a bowl.
Trim the silver skin from the pork spareribs and blot them dry with paper towels.
Transfer the spareribs to a large enough container or food storage bag to hold them. (you may have to cut the ribs in half to fit).
Pour HALF of the Korean BBQ sauce over the ribs and spread to coat them.
Marinate for at least 4 hours or (preferably) overnight.
There are two methods you can follow for these Korean pork ribs.
Either cook these ribs over indirect heat on a grill, like I do for these St. Louis style ribs, or follow this easier (more hands-off) method of par-cooking them in the oven and finishing on the grill.
The oven method is pretty fool proof and will give you tender Korean pork ribs with a little tug… They're not quite fall-off-the-bone… and they shouldn't be… you don't want to pick up a bone while the meat remains on the plate, right?
Par-cooking Korean style short ribs
Preheat the oven to 250°.
Fill the bottom of a broiler pan with enough water to measure about ¼"
Place the broiler rack over the pan.
Remove the spareribs from the marinade and pat dry with paper towels.
Place the ribs on the pan and wrap tightly with aluminum foil (so no steam can escape).
Cook for 2 to 2 ½ hours, until tender.
When the Asian ribs have par-cooked remove the foil and pour out about half of the reserved Korean BBQ sauce for basting the meat on the grill. This will give it that lacquered, burnished crust that everyone loves.
Finishing the spare ribs on the grill
Heat the grill to about 400°-425°.
Add the ribs and baste with the Korean BBQ sauce.
Cook for 3-4 minutes per side, until the sugars in the sauce start to caramelize and fuse to the Korean-style short ribs and take on a slight char.
Remove the ribs to a cutting board and slice into 2-3 rib segments to serve.
Garnish with sliced onions, sesame seeds and fresh cilantro and serve with reserved Korean BBQ sauce.
Best game day eats
Friends, you are going to L-O-V-E these Korean ribs. Frankly, they're so good, I might cheer for the 49ers every year henceforth, and let's be REAL, doesn't this beat those sad "party deli platters" from the grocery store? It's time to step up your Super Bowl menu with these Asian ribs. Want to see what's coming up for Kansas City? Stop back in a few days for our homage to the Chiefs!
More game day snacks:
If you love these Barbecued Korean Pork Ribs, here's more of my favorites:
More ribs & BBQ recipes:
Tangy Barbecued Pork Sandwiches
Garlic & Zest is a participant in the Amazon Services LLC Associates Program an affiliate advertising program designed to provide a means for sites to earn advertising fees by advertising and linking to Amazon.com.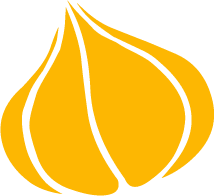 Tried this recipe? Leave a rating and review.
Your comments and shares are invaluable to me and the thousands of readers who use this site daily. If you've made the recipe, leave a star rating and review. We want to hear how you liked it.
We'd love it if you shared the recipe with your friends on social media!
Korean Short Ribs
These Korean bbq short ribs are tender and meaty with a slight tug. You'll love the Korean bbq sauce that gives them a tangy, spicy kick. Par cook the ribs in the oven, then finish on the grill with extra sauce.
INGREDIENTS:
2

racks

pork ribs

1

cup

gochujang

½

cup

soy sauce

½

cup

hoisin sauce

2

tablespoons

sesame oil

¼

cup

rice wine vinegar

½

cup

brown sugar

2

tablespoons

minced garlic

about 4 large cloves

1 ½

tablespoon

finely grated ginger

1

tablespoon

lime zest

(about 1 lime)

¼

cup

lime juice

(about 1 1/2 limes)

¼

cup

orange juice
GARNISHES:
extra reserved marinade

green onion

chopped

cilantro

chopped

toasted sesame seeds

chopped

lime wedges
DIRECTIONS:
In a medium bowl, combine the gochujang, soy sauce, hoisin sauce, sesame oil, rice wine vinegar, brown sugar, minced garlic, grated ginger, lime zest, lime juice, and orange juice. Whisk until smooth.

Peel the silver skin from the ribs and discard. Transfer the ribs to a storage container or food storage bag. Pour half of the marinade over the ribs to coat. Refrigerate 4 hours or overnight. Transfer the rest of the marinade to a storage container and refrigerate until you're ready to cook.

Preheat the oven to 250°.

Remove the ribs from the marinade and pat to dry. Add just enough water to the bottom of a broiler pan to cover by about ¼". Fit the rack insert onto the pan and rest the ribs on the rack. Cover them tightly with aluminum foil, so that no steam will escape.

Transfer the ribs to the oven and cook until the ribs are tender, about 2 hrs 15 min.

Divide the reserved Asian barbecue sauce in half. One half is for basting the ribs on the grill, the other is for dipping when served.

To get a crusty exterior and laquer the ribs with the sauce, heat up a charcoal or gas grill to a medium high temperature (about 400°-425°). Transfer the ribs to the grill and brush with extra sauce. Cook on each side about 4-5 minutes to get color and grill marks and to glaze the ribs.

Transfer to a cutting board and separate the ribs into 2-3 bone servings. Serve with extra dipping sauce, sesame seeds, cilantro and green onions.
NOTES:
Wrap leftovers in foil and refrigerate for up to 3-4 days. Reheat the ribs wrapped in foil in a 300° oven for 15 minutes.
NUTRITION:
Calories:
810
kcal
|
Carbohydrates:
35
g
|
Protein:
39
g
|
Fat:
57
g
|
Saturated Fat:
18
g
|
Cholesterol:
183
mg
|
Sodium:
1284
mg
|
Potassium:
800
mg
|
Fiber:
1
g
|
Sugar:
22
g
|
Vitamin A:
83
IU
|
Vitamin C:
12
mg
|
Calcium:
62
mg
|
Iron:
3
mg
Pin "Korean Ribs" for later!