Do you ever find yourself craving the sweet, savory unctuousness of caramelized onions? I do. Part of it is their versatility — I use them in everything from breakfast frittatas to casseroles or as the crowning glory on a dish of haricots vert. But if I'm honest, it's the flavor — that slightly honeyed jamminess in every spoonful that makes me want more and if you've never made them before, here's a simple guide on How To Caramelize Onions.
First, you'll need some onions (I used 5-pounds for this batch). Standard yellow onions are best. Save your vidalias, white onions and red for your burgers or pico de gallo.
Slice the onions into quarter-inch rounds.
Heat a large heavy bottomed pot with a lid (I prefer a dutch oven) over medium heat with a little olive oil and add the onions. Toss the onions in the oil to coat and cook for about five minutes. You don't want to brown the onions, so adjust your heat if it seems too hot. Sprinkle with a little salt, cover tightly and slowly sweat the onions.
Witness the metamorphosis. It's nothing short of amazing. This process isn't difficult or labor intensive – you just have to be on hand for stirring the veg and monitoring the pot for hot spots — adjusting the heat when necessary.
Now, I've seen recipes for this with a "set it and forget it" mantra. "Slow-cooker" caramelized onions and "cooked in the oven" options, but I have doubts about the level of real caramelizing that goes on. I mean, sure — they'll soften and reduce down. They'll even give up their liquid.
But, in my humble opinion, to achieve the Maillard reaction that transforms these eye-stinging rings into the golden hued, barely held together, strands of mild sweetness that I'm looking for, requires two things. A sturdy dutch oven and patience.
You're efforts will be rewarded with this satisfying, ready-for-anything condiment.
They are great on top of a juicy burger or tossed with blanched green beans as a special side dish. Caramelized onions are delicious with a roast chicken and they're mandatory for salisbury steak!
To save yourself some time at the last minute, make a large batch of onions and then freeze them in 1/4 or 1/2 cup containers, that way, you've always got them on hand when the mood strikes.
Recipes to use caramelized onions in: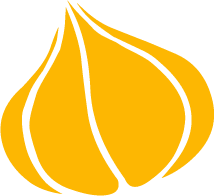 Tried this recipe? Leave a rating and review.
Your comments and shares are invaluable to me and the thousands of readers who use this site daily. If you've made the recipe, leave a star rating and review. We want to hear how you liked it.
We'd love it if you shared the recipe with your friends on social media!
How To Caramelize Onions
Always keep caramelized onions on hand by making them in large batches and freezing in 1/4 cup or 1/2 cup containers.
INGREDIENTS:
1

5-pound bag

yellow onions

3

tablespoons

olive oil

½

teaspoon

kosher salt

special equipment: large dutch oven with a tight fitting lid
DIRECTIONS:
Peel and thinly slice the onions. (save the roots and peels for making vegetable stock).

Heat the dutch oven over medium heat and add the olive oil. Add the onions and cook gently, stirring for about 5 minutes to separate the rings of the onion and get them coated in the oil.

Sprinkle on the salt and stir to combine. The salt will draw out the moisture in the onions. Cover with lid and reduce heat to medium low to continue cooking.

Stir the pot every 15-20 minutes to assure that nothing is sticking to the bottom. If you see the onions browning — the pan is too hot and you should reduce the heat. You want the onions to slump over the course of cooking. When they've given up all of their liquid, only then do they start to caramelize. Don't confuse "brown" with "caramel".

Continue cooking until the liquid has evaporated and the onions take on a deep golden hue. The onions should be so tender that they almost fall apart and should be sweet.

The cooking time will vary on the pot your using and the stove. Just keep checking on it regularly, stirring when necessary and not letting it stick to the bottom of the pot.

5 pounds of onions reduces to about 2 cups of caramelized onions. If you're not using it all at once, portion out and freeze the remainder in small containers until ready to use.
NUTRITION:
Calories:
46
kcal
|
Fat:
5
g
|
Sodium:
145
mg
Pin It For Later!