Homemade French Onion Soup
This Homemade French Onion Soup post is sponsored by Kettle and Fire. I received samples to use in this recipe. All opinions are my own. If you purchase from Kettle and Fire, I receive a small commission. Thank you for supporting the brands that support Garlic & Zest!
French Onion Soup. Crocks filled with sweet caramelized onion, rich, sherry-kissed stock, topped with a crusty baguette and reams of melty gruyere. This is one of life's true pleasures. But to make it — and make it well, you need beef stock, made from scratch right? The kind of stock that comes from slow-roasting beef bones and simmering for days. While it's not difficult, it requires time that most of us don't have. But it doesn't have to be that way. Not anymore. In a kind of serendipity, I've discovered Kettle and Fire real beef bone broth.
It's made from grass-fed beef bones, and is slow simmered for more than 20 hours.
This broth is paleo friendly and gluten-free, and it's made from the same ingredients you would use in your own kitchen, if you had the time (check out the video, above). And it's exactly what I needed for this Homemade French Onion Soup.
While French Onion Soup may seem like an indulgence with a cheese-laden crouton crowning the bowl, you may not know that the bone broth in this soup is incredibly nutritious.
Nutritional Benefits of Real Bone Broth
Real bone broth is made from parts of the animal we typically throw away (bones, marrow, joints) and it's slow-simmered for 12-24 hours.
Animal bones contain collagen and the long cooking process breaks down the collagen into a more digestible form — gelatin. It's the gelatin that contains many amino acids like glutamine which helps repair your gut lining, detox your liver, and reduce joint inflammation.
Sourcing Real Bone Broth
Trouble is, you don't get those benefits with the canned beef broth in the grocery store.
I checked and one of the more popular brands – doesn't even contain beef bones… much less carrots, onions, etc. and it has way to much sodium. The difference is huge!!! Read more about the nutritional benefits of bone broth here – or scroll down to see the rest of this recipe.
Homemade French onion soup starts with caramelized onions and I wrote a whole post on how to achieve perfect caramelization. In a nutshell… thinly slice the onions and simmer in a heavy pot until they give up their liquid and start to turn a golden color.
After they've caramelized, add dry white wine 🙂 and simmer until nearly all the liquid has evaporated. Then add the bay leaves, thyme and the broth.
The soup simmers for another 15 or so minutes and while it's cooking, Grate the gruyere and toast the sliced baguette rounds. A little dry sherry added to each of the bowls, gives the soup its familiar flavor.
Baking French Onion Soup
Top with crispy baguette slices and a generous sprinkle of shredded gruyere – then it's into the oven for the last few minutes. This has got to be one of my all time favorite soups. I love the part crispy, part gooey, and part soup-laden bread, the stretchy cheese, tender onions and savory broth. If you've never made Homemade French Onion Soup yourself, what are you waiting for?
To order some Kettle and Fire Beef Bone Broth for yourself and have it delivered to your door, click here and use the promo code "GARLICANDZEST15", to get 15% off your first order. Whoo hoo! Discounts!!!


Garlic & Zest is a participant in the Amazon Services LLC Associates Program an affiliate advertising program designed to provide a means for sites to earn advertising fees by advertising and linking to Amazon.com.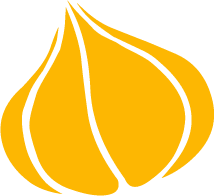 Tried this recipe? Leave a rating and review.
Your comments and shares are invaluable to me and the thousands of readers who use this site daily. If you've made the recipe, leave a star rating and review. We want to hear how you liked it.
We'd love it if you shared the recipe with your friends on social media!
Homemade French Onion Soup
The best French Onion Soup with tender onions, sherry spiked beef broth and cheesy croutons!
INGREDIENTS:
3

tablespoon

unsalted butter

3

large sweet onions about 2 pounds

peeled and thinly sliced

2

teaspoons

vegetable

or canola oil

¾

teaspoon

kosher salt

¼

teaspoon

black pepper

1

cup

white wine

4

cups

Beef Bone Broth

I used Kettle and Fire

8

sprigs

thyme

2

bay leaves

4

slices

baguette

sliced into 1/2″ rounds

1

garlic clove

optional

2

teaspoons

sherry

4

ounces

gruyere cheese

grated
DIRECTIONS:
In a large dutch oven over medium heat, melt the butter and oil together. Add the sliced onions and cook for 15 minutes until softened, stirring occasionally. Stir in the salt and pepper. Place the lid askew on the pot and continue to cook for an additional 45-50 minutes, stirring occasionally until they onions are caramelized. Moderate the heat if the onions are browning too quickly.

Add the wine and simmer until most of the liquid has evaporated, about 10-15 minutes. Tie the thyme with a kitchen string into a tight bundle. Add the thyme, bay leaves and broth. Simmer for 15 minutes.

Meanwhile preheat the oven to 400°. Slice the baguette into rounds and place on a baking sheet. Bake the bread for about 4-5 minutes, then flip the slices and cook for an additional 3-4 minutes, until toasts are crisp and lightly browned. Lightly rub the garlic over one side of the toasts.

Turn up the oven to broil.

Remove the thyme and bay leaves and discard. Add half a teaspoon of sherry each to 4 ovenproof crocks or bowls. Ladle the soup into the bowls and place on a baking sheet. Rest 1-2 toasts on top of each bowl of soup, depending on how large they are (garlic side up) and sprinkle each with the gruyere.

Broil for 2-5 minutes until the cheese is melty and the edges of the bread are crisp. Serve.
NUTRITION:
Calories:
368
kcal
|
Carbohydrates:
18
g
|
Protein:
20
g
|
Fat:
18
g
|
Saturated Fat:
11
g
|
Cholesterol:
53
mg
|
Sodium:
822
mg
|
Potassium:
112
mg
|
Fiber:
1
g
|
Vitamin A:
750
IU
|
Vitamin C:
3.7
mg
|
Calcium:
328
mg
|
Iron:
1.5
mg
Pin "French Onion Soup" For Later!