My Best Lentil Soup Recipe
If you've got about an hour, you can make a whole pot of homemade lentil soup for dinner. It's an easy recipe that's loaded with healthy vegetables and makes the best lentil soup recipe I've ever eaten. The secret is to veg it up with diced butternut squash, canned tomatoes and fresh spinach. As written, this lentil soup recipe isn't vegetarian but with a few simple substitutions, it can be. You can even make it vegan. I'll show you how.
Whenever I'm stumped for what to make for dinner, invariably a good soup recipe is on the list. It's one of my best secret weapons for making a simple, one pot meal the entire family will enjoy.
Why is this lentil soup recipe the best?
You'll love this lentil soup recipe because it's not fussy or complicated.
You can make it in one pot and it makes a lot of homemade soup to feed the whole family.
It's also healthy and nutritious thanks to the plethora of fresh vegetables.
The colors in this soup are like a fall palette with greens, oranges, reds and browns.
Leftovers are great for lunch or dinner the next day.
My husband loves the sweet bits of butternut squash that make it into every spoonful and I'm particularly keen on the greens.
Ingredients you'll need to make lentil and butternut squash soup
Pancetta
Olive Oil
Onion
Celery
Carrots
Leeks (optional)
Garlic
Butternut Squash
Dried Lentils
Fresh or Dried Thyme
Canned Diced Tomatoes
Fresh Spinach
Before you start assembling the lentil soup, you'll want to prep the vegetables. You can wash and chop the vegetables a day or two ahead of time if that will make it easier to assemble.
I use about half of a butternut squash in this lentil soup. Any more than that and it would be more of a squash soup than lentil.
How to peel and dice butternut squash
Butternut squash are kind of large and unwieldy and they can be downright dangerous to cut. The key is to take your time, use a very sharp peeler and knife and a large enough cutting board to handle the job (you'll have less accidents with properly maintained equipment).
Peel the butternut squash with a vegetable peeler. (The Y shaped ones are my favorite affiliate link)
Slice the squash in half vertically on a cutting board (affiliate link) Mine, pictured here are from EliHome and if you use the code GARLICANDZEST at checkout you'll receive a discount on your order.
Scoop out the seeds from the butternut squash and discard them.
Use a sharp knife to cut the squash into a small half inch dice.
You can also buy pre-chopped butternut squash at the store, but more often than not, those chunks are too large for the soup and will have to be chopped further before adding them.
You might think that cleaning leeks, just means rinsing them under running water — and you'd be WRONG.
Leeks are cylindrical in shape and they're made up of many layers, which grow up through the soil.
Dirt gets trapped BETWEEN the leek layers and consequently a quick rinse, won't actually DO ANYTHING to get rid of the collective sediment.
How to clean and chop leeks for the soup
Trim the "hairy" root and the dark green tops from the leeks. You want the white and pale green parts only.
Slice the leeks in half, lengthwise.
Then slice the leeks into 1/2″ cross sections.
Transfer the chopped leeks to a bowl of fresh water and use your hands to separate the ring and gently swish and agitate the vegetable slices. Leeks will float to the surface. Dirt and grime will sink to the bottom.
Use your hands (or a kitchen spider) to lift the leeks out of the water and transfer them to a salad spinner to dry. Do not pour the water and leeks through a colander, because it will just wash the grit back over the vegetables.
I took the series of photos above to show you how much dirt was trapped inside my leeks.
Basics to making the best lentil soup with this easy recipe
Sauté the pancetta in some olive oil until it renders its fat and starts to crisp.
Add the rest of the olive oil and saute the onion, celery, carrots, leeks and garlic until softened and some of the vegetables are slightly translucent.
Stir in the diced butternut squash and cook, stirring occasionally for about 5 minutes or until the squash is slightly tender
Add the dried lentils, broth, thyme and the parmesan cheese rind (if using).
Bring the lentil soup mixture to a boil, reduce the heat to a simmer and cover so that the lid is slightly askew and steam can escape. Simmer for 10 minutes.
Stir in the diced tomatoes and continue to simmer for an additional 15 minutes.
Just before serving, remove the thyme bundle and parmesan cheese rind, then stir in the spinach until it wilts.
Do I need to soak lentils before using them?
No. Unlike other legumes which require an overnight soak, lentils are so small that they rehydrate and cook to a perfectly tender consistency in about 20 to 30 minutes.
If you like a thicker, creamier soup, you can let the lentils, squash and veggies simmer for a little longer until they break down.
Another way to get a thicker soup is to ladle 1-2 scoops of the lentil and butternut mixture into a blender and puree it. Then add the puree back to the soup pot before adding the tomatoes and spinach.
Personally, I like this brothier version, but the soup will thicken up as it rests.
Lentil soup meal prep
As you can see, this simple lentil squash soup is fairly straightforward. The most time consuming part is cleaning and prepping the vegetables.
If you're planning to make this for a weeknight dinner, you can help yourself along by enlisting others to help with the food prep and chopping at the last minute.
Or take a queue from all the Tik Tok Meal Prep queens and do your chopping a few days ahead of time.
You can store the carrots, onions, celery and garlic in the same container. Keep the butternut squash separate, as it cooks for a different length of time.
The best way to store lentil soup
Cool the soup to room temperature, then transfer to a resealable container. Refrigerate for up to 5-7 days.
To freeze the soup, I recommend portioning it out into individual containers and freezing them for up to 2-3 months.
The best way to reheat lentil soup recipe
You can reheat the soup in the microwave or on the stovetop.
One of my easy tricks for reheating so that the butternut squash and lentil soup tastes fresh, is to add one or two handfuls of fresh spinach when the soup is hot. Fresh spinach will be a vibrant green and perk up a soup that's been sitting in the refrigerator or freezer.
How to make butternut squash and lentil soup a vegetarian or vegan
If you're following a vegetarian or even a vegan diet, this soup can easily be switched up for those diets. For vegetarian soup: omit the pancetta and use vegetable stock instead of chicken stock.
For vegan: follow the same directions as vegetarian, but also omit the parmesan cheese rind.
If you want to add a bit more richness to a vegan soup, sprinkle on some nutritional yeast for flavoring.
What to serve with lentil and butternut soup:
More soups with beans and legumes: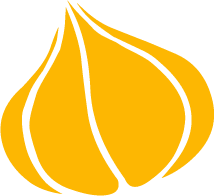 Tried this recipe? Leave a rating and review.
Your comments and shares are invaluable to me and the thousands of readers who use this site daily. If you've made the recipe, leave a star rating and review. We want to hear how you liked it.
We'd love it if you shared the recipe with your friends on social media!
The Best Lentil Soup Recipe
This homemade lentil soup is made with dried legumes, diced butternut squash, leeks, carrots, onions and celery with canned tomatoes and baby spinach. Recipe makes a big healthy pot of soup that's ready to eat in about an hour.
INGREDIENTS:
4

ounces

pancetta

diced

1

tablespoon

olive oil

1

medium

onion

chopped into 1/2″ dice

2

stalks

celery

chopped into 1/2″ dice

3

medium

carrots

peeled and chopped into 1/2″ dice

2

small

leeks (optional)

or 1 large, chopped and rinsed

3

cloves

garlic

minced

3

cups

butternut squash

peeled and diced (about 1/2 squash).

12

ounces

dried lentils

picked through to remove any stones/debris

6-7

cups

chicken stock

or vegetable stock

parmesan cheese rind

optional

5-6

sprigs

fresh thyme

tied with kitchen string

1

cup

canned diced tomatoes

preferably petite dice, with juice

4

ounces

fresh baby spinach
DIRECTIONS:
Please a heavy soup pot of dutch oven over medium high heat. Add 1 1/2 teaspoons of olive oil. When the oil is hot add the diced pancetta and cook, stirring occasionally for 3-5 minutes until the pancetta renders its fat and starts to crisp.

Stir in the onion, celery, carrots, leeks and garlic. Cook, stirring occasionally for 5-8 minutes or until the vegetables start to soften and the onions and celery become translucent.

Add the butternut squash to the pot and sauté for an additional 3-5 minutes.

Add the lentils, chicken broth and parmesan cheese rind (if using). Bring the pot to a boil, then reduce the heat to a low simmer. Place the lid slightly askew on the pot so that some steam can escape.

Simmer the lentils for 10 minutes, then stir in the diced tomatoes and simmer for an additional 15 minutes until the lentils are tender.

Remove the thyme bundle (if you didn't use dried thyme) and the parmesan cheese rind (if using). Discard both.

Stir in the baby spinach to wilt.

To serve, ladle soup into bowls.
NUTRITION:
Calories:
472
kcal
|
Carbohydrates:
63
g
|
Protein:
26
g
|
Fat:
14
g
|
Saturated Fat:
4
g
|
Polyunsaturated Fat:
2
g
|
Monounsaturated Fat:
7
g
|
Trans Fat:
0.02
g
|
Cholesterol:
20
mg
|
Sodium:
585
mg
|
Potassium:
1482
mg
|
Fiber:
22
g
|
Sugar:
11
g
|
Vitamin A:
14986
IU
|
Vitamin C:
36
mg
|
Calcium:
148
mg
|
Iron:
7
mg
Don't Forget To "Pin It" For Later!