Sausage Escarole and Bean Soup
This hearty, Italian sausage, escarole and bean soup is a REAL treat. Made with dried navy beans or small white beans, this brothy bean soup is layered with irresistible flavors, textures and veggies. This beans greens and sausage recipe makes a big pot of homemade soup for the whole family.
Why you'll love escarole and white bean soup
This is one of my favorite easy dinner recipes. Bean and escarole soup takes a little soaking and simmering, but to me, that's hands-off time, not active prep — so it doesn't count, right?
You'll love this soup because it's easy to make, economical and feeds the whole family. The bean broth has a wonderful, rich flavor, thanks to the Italian sausage, veg and herbs. Trust me, this one even supersedes your favorite bean and bacon soup.
Ingredients for sausage bean and escarole soup
Dried Navy Beans (or other small white beans)
Olive Oil
Bay Leaves
Hot or Mild Italian Sausage
Onion
Carrots
Celery
Thyme
Garlic
Escarole lettuce (can substitute kale or spinach)
Do I really need to soak the beans overnight?
I like to soak my beans overnight for two reasons. First, it's simple. Just cover them with water and forget about it 'til the next day.
Second, according to the Bean Institute (I didn't know there was a Bean Institute) an overnight soak leaches out the sugars responsible for causing gas and bloating. So if that's your big hang-up with beans, try the overnight soak and see if it helps.
Third (I know I said two reasons, but this one is true, too) A slow overnight soak gives you legumes with more tender skins, that are less likely to split when cooked.
If you want to use the quick soak method, you can, but if you've got a little time, why not use it?
Soaking the white beans
Start the night before by soaking the beans with cool water in a large, heavy pot.
Make sure you cover the beans are covered with 2″ of water to give them room to expand and stay covered during the soak.
By the morning, they will have doubled in volume and they'll be ready to cook.
In actuality, it doesn't take all night for the beans to double in size. 3-4 hours will usually do it, however, the overnight method is more likely to rid the beans of the "gassy sugars" mentioned above.
So, theoretically you could start your soak in the morning and cook your sausage bean and escarole soup in the afternoon.
Depending on how old your beans are, it may take more or less time to cook… More on that later.
How to cook beans for sausage escarole soup
Drain the rehydrated beans and return them to the pot.
Cover the white beans with enough cool water to cover them by at least 2″.
Add the bay leaves and bring to the pot JUST TO A BOIL, then reduce the heat to a simmer and cook the white beans for 40-50 minutes or until the beans are tender…
Prep the rest of the ingredients while the beans are simmering.
While the white beans are the main part of this recipe, the sausage, mire poix (carrots, celery, onion) and escarole lettuce, add flavor, color and zip.
I recommend using Hot Italian sausage to give the escarole bean soup a spicy kick, however, if you have sensitive diners, mild Italian sausage can be substituted.
Chopping vegetables for soup
This may seem like a no-brainer, but I'll offer this advice for those making homemade bean soup for the first time… you want the vegetables (celery and onion) to be about the same size as the beans, so that they blend in.
You can chop the carrots in the same way, however, a slightly larger piece of carrot isn't a bad thing.
If your carrots are slender, just peel them and cut into rounds. If they're more on the short, squat side, you may want to cut them into half moons or quarters, but keep the chunks about 1/2″ thick.
For the sausage:
Most Italian sausage comes in links — and if yours does, you'll want to remove the casing from the sausage before you start to brown it.
Just use a sharp knife and make a slit down the center of the sausage, then slip off the casing and discard.
Cooking the sausage and mirepoix
Heat a large skillet over medium high heat and add the olive oil.
When the oil is hot, add the sausage and break it apart with the back of a wooden spoon or fork while you brown the meat. (You want the sausage to resemble bite-sized crumbles).
Add the chopped onions, carrots, celery and minced garlic and cook for 3-5 minutes or until the vegetables are slightly tender and the celery and onion looks almost translucent. Set aside.
Knowing "when" the beans are done is probably the biggest stumbling block for most novice cooks.
For those of you who are sticklers for following directions as they're written, I should warn you that for this recipe, you should only use the times as a guide. Not an absolute.
Why? Because a lot depends on the beans. How old they are… Not just how long they've been sitting, neglected in your pantry… But how long did the supermarket have them?
The longer they sit in their dried state, the longer they'll take to cook, in general.
Therefore, you'll have to uses your senses and visual cues to know when the beans are finished cooking.
At about 40 minutes, scoop out one bean from the pot and bite it in half. Is it tender or tough? Is the inside creamy or chalky? Are the beans starting to split or do they look whole? These cues can tell you a lot about the doneness of the legumes.
For this pot of sausage beans and escarole, you'll want to cook the beans until they're mostly tender, but not completely cooked, because you'll cook them further after adding the sausage and vegetables.
Beans should be slightly tender, but not falling apart or mushy.
If they are hard, tough and chalky, they'll need to simmer longer. I've actually had beans that took 2 hours to get to the right consistency. Other times, they're ready in under an hour.
When the beans are tender (as you've determined by texture and taste) add the cooked sausage mixture and simmer a little longer, about 30 minutes.
What is escarole?
Escarole is a sturdy lettuce, related to chicory and endive. It's slightly bitter when eaten raw, but adds body, flavor and color when melted into a hearty braise or stew, like this sausage and bean soup.
Escarole is very leafy, however, that's where the similarity to other salad greens ends. Like kale, endive is rugged enough to hold its integrity in a steaming pot.
Unlike spinach which doesn't have much staying power, endive wilts just enough to make silky ribbons of green throughout the sausage and white bean soup. Add the roughly chopped endive to the pot in the last few minutes, just before serving.
Now doesn't that look good? All I'd need is a chilled glass of white and a chunk of crusty bread to complete this heart-warming, soul-soothing meal. This broth, savory sausage bean and endive soup is the antidote to a cold fall or winter evening.
My tasters went back for seconds and leftovers were promptly claimed for workday lunches. I'm sure you'll have the same reaction at home.
FAQ's
Can I freeze white bean, sausage and kale soup?
Yes. Store it in freezer proof containers for up to 3 months.
What other beans can I use?
Dried navy beans, great northern beans and small white beans are all good in this soup, but you could also try pinto beans.
Can I use a substitute for escarole?
Yes. Kale is probably the best substitute because it will hold up well. Spinach is okay, especially if the whole pot of soup will be eaten in one sitting.
We love this soup with freshly grated parmesan cheese sprinkled over the top. You can also add crushed red pepper flakes for extra heat.
What to serve with sausage greens and beans:
More bean soups you might like: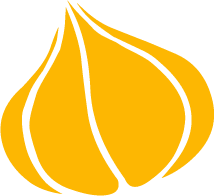 Tried this recipe? Leave a rating and review.
Your comments and shares are invaluable to me and the thousands of readers who use this site daily. If you've made the recipe, leave a star rating and review. We want to hear how you liked it.
We'd love it if you shared the recipe with your friends on social media!
Make a big savory pot of Navy Bean, Sausage and Escarole Soup – This soul-satisfying blend makes a hearty meal for a cold night!
INGREDIENTS:
16

ounces

navy beans

2

bay leaves

1

tablespoon

olive oil

1.25

pound

hot Italian sausage links

casings removed

1

medium

onion

1/2″ dice

3

medium

carrots

peeled, cut into 1/2″ dice

2

stalks

celery

1/2″ dice

3

cloves

garlic

minced

6

sprigs

thyme

tied in a bundle with kitchen string

1

head

escarole lettuce

roughly chopped
DIRECTIONS:
Pour the beans into a large dutch oven and sort through them to remove any pebbles or debris. Fill the pot with enough water to cover the beans by about two inches. Put the lid on the pot and set aside for 8 hours or overnight. Drain the water from the beans and refill the pot with fresh water – again, so that it is about 2 inches above the reconstituted beans. Add two bay leaves to the pot and bring to a boil. Reduce heat to a simmer, cover and cook for 45-50 minutes on a low simmer. Turn off the heat and let the beans sit in the pot, covered.

Meanwhile, over medium high heat add the olive oil to a large skillet. When the oil is hot, add the sausage and break apart with the back of a spoon or fork to brown the meat. Add the carrots and onions and cook for 3-5 minutes until the vegetables begin to soften. Stir in the garlic, and cook another 2-3 minutes until very fragrant.

Transfer the sausage mixture to the beans. Add the bundle of thyme and stir to combine. Heat the pot to boiling and reduce to a simmer, cooking for another 30-40 minutes. Until the beans are quite tender.

Just before serving, stir in the escarole and cook until it wilts, 3-5 minutes. Ladle into bowls and serve with a sprinkle of parmesan cheese.
NOTES:
Store leftovers in an airtight container for up to a week in the refrigerator.
NUTRITION:
Calories:
376
kcal
|
Carbohydrates:
24
g
|
Protein:
18
g
|
Fat:
23
g
|
Saturated Fat:
7
g
|
Cholesterol:
54
mg
|
Sodium:
497
mg
|
Potassium:
585
mg
|
Fiber:
9
g
|
Sugar:
2
g
|
Vitamin A:
3535
IU
|
Vitamin C:
6
mg
|
Calcium:
81
mg
|
Iron:
3
mg
Pin "Sausage Beans and Escarole Soup" for later!