It's easy to forgo homemade crescent rolls for that exploding tube in the refrigerated section of the market, however, once you've made this crescent rolls recipe, you'll be ruined forever and that doughboy won't have nearly the same appeal.
I won't for a minute try to convince you that making homemade crescent rolls is easier than the ready-made stuff. It isn't. It's just infinitely tastier, lighter and more satisfying. Hot from the oven with a slather of good salted butter… have mercy. I used my stand mixer to mix the dough, but you can do it by hand as well. When the dough is mixed, place it into a lightly greased bowl and cover it to proof and rise.
The homemade crescent roll dough won't double in size, but it will poof considerably. Punch it down and divide the dough into two equal sized balls.
Roll out the dough into a circle and use a pizza cutter to cut the homemade crescent rolls into eight pie shaped pieces. Starting with the wide side of the fat shaped pieces, roll the dough into the crescent shape, pinching the point a little so it sticks to the underside of the roll.
Transfer the rolls to a parchment lined baking sheet, cover with a clean dish towel and let them rise. Just before baking, brush the homemade crescent rolls with an egg wash to achieve a shiny, golden finish when baked.
You can serve this crescent roll recipe straight from the oven obviously, however, you can also make the rolls in advance and freeze them. They keep well for up to a month in a zip top freezer bag.
To reheat, thaw the rolls and place them on a baking sheet in a 300° oven for about 10 minutes. BAM! Homemade crescent rolls, hot from the oven on a Tuesday night! You gotta love that!
More soft dinner rolls: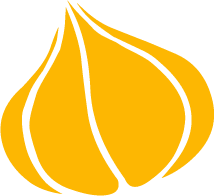 Tried this recipe? Leave a rating and review.
Your comments and shares are invaluable to me and the thousands of readers who use this site daily. If you've made the recipe, leave a star rating and review. We want to hear how you liked it.
We'd love it if you shared the recipe with your friends on social media!
Soft Crescent Rolls
Everything you ever wanted in a crescent roll without the Pillsbury dough boy!
INGREDIENTS:
3

cups

unbleached all purpose flour

2

teaspoons

instant yeast

1¼

teaspoons

salt

3

tablespoons

sugar

¼

cup

nonfat dry milk

⅓

cup

mashed potato flakes

4

tablespoons

butter

softened

1

cup + 2 tablespoons

lukewarm water
DIRECTIONS:
Add all the dry ingredients to a bowl and whisk together. Add the butter and water and knead them together by hand or with the dough hook attachment of a stand mixer — until you have a soft, smooth dough.

Lightly grease a large bowl with a bit of canola oil. Place the dough in the bowl and cover with a dish towel. Allow to rise for one hour or until the dough is puffy, but not doubled.

Divide the dough in half. Lightly flour a work surface and roll the dough into a 1/4″ thick round.

Use a pizza cutter to cut the dough in half going from 6 o'clock to 12 o'clock. Then from 9 o'clock to 3 o'clock. Slice the remaining wedges in half again so that you have 8 equal pieces.

start with the outer edge and roll the triangles of dough ending with the pointy end. Transfer the roll to a parchment lined baking sheet with the end tucked under the roll. Continue in this manner with the remainder of the rolls. Place them on the baking sheet so that they are spaced about 2″ apart.

Follow the same technique for the other half of the dough.

Cover the rolls with a dish towel and let them rise for another hour.

Just before they're done proofing, heat the oven to 350°.
MAKE THE EGGWASH:
In a small bowl, combine the egg and water and whisk. Brush the rolls with the egg wash to give them a nice shine.

Bake the rolls for 20 minutes or until golden brown. Serve.
NOTES:
Rolls can be made ahead and frozen. When you're ready to serve, thaw the rolls and warm on a baking sheet in a low oven (about 300° for 10 minutes.)
NUTRITION:
Calories:
139
kcal
|
Carbohydrates:
22
g
|
Protein:
4
g
|
Fat:
3
g
|
Saturated Fat:
1
g
|
Cholesterol:
18
mg
|
Sodium:
223
mg
|
Potassium:
92
mg
|
Fiber:
1
g
|
Sugar:
3
g
|
Vitamin A:
145
IU
|
Vitamin C:
1.2
mg
|
Calcium:
31
mg
|
Iron:
1.2
mg
Pin "Crescent Rolls Recipe" For Later!