What's the centerpiece of your holiday table? A crusty, juicy prime rib? A decadent crowned pork roast with herbed gravy? A savory rack of lamb with au jus? A holiday ham, dripping with glaze? Whatever the main course, the one thing that is absolutely essential is a yeasty roll to sop up the juices, gravies and glaze. Something like Anadama Rolls.
I've made these yeast rolls for years and they are always a hit! Fluffy, yeasty and and the perfect sponge for any sauce you throw at it.
I first came across this recipe on Epicurious.com, but it was the pithy little description of how the rolls got their name that drew me in. Legend has it that these cornmeal and molasses rolls are named for a New England fisherman's curse on his wife: "Anna, damn her!"
Regardless of her presumed transgressions, she was a great baker.
You may be thinking cornmeal and molasses in a roll? Well, before you wrinkle your nose, neither ingredient dominates the flavor profile of this bread. They meld together as part of a greater whole. Utterly sublime.
Because this is a yeast dough, it does require some rise time, so start it off in the morning and bake later in the day, or if you really want to be efficient, the dough can be frozen and taken out to use when you're ready.
To make it feel more holiday-ish, brush the rolls with some melted butter and sprinkle with poppy and sesame seeds before you pop them in the oven. This recipe makes enough for two pans of rolls, which is good because as soon as the first one hits the table, they'll be gone in a flash. You'll need the other pan for back up!
Merry Christmas!
More soft roll recipes: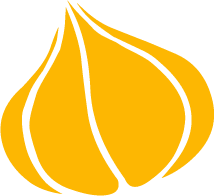 Tried this recipe? Leave a rating and review.
Your comments and shares are invaluable to me and the thousands of readers who use this site daily. If you've made the recipe, leave a star rating and review. We want to hear how you liked it.
We'd love it if you shared the recipe with your friends on social media!
Anadama Rolls
Sometimes, it's the story behind the dish that pulls you in: Legend has it that these cornmeal and molasses rolls are named for a New England fisherman's curse on his wife: "Anna, damn her!" Regardless of what she may have done to upset her spouse, she was a great baker.
INGREDIENTS:
1

cup

whole milk

1

cup

water

2

teaspoons

salt

½

cup

cornmeal

⅓

cup

dark molasses

6

tablespoons

butter

divided

½

cup

warm water

105°-115°F

1

envelope

active dry yeast

4 ¾

cups

bread flour

1

teaspoon

sesame seeds

1

teaspoon

poppy seeds
Special Equipment
stand mixer with a dough hook
DIRECTIONS:
In a medium saucepan, bring the milk,water and salt to a boil. Whisk in the the cornmeal a little at a time and cook until mixture thickens and boils, about 2 minutes. Remove from heat and add 2 tablespoons of the butter and the molasses. Whisk to combine. Transfer the mixture to the bowl of your stand mixer. Continue to whisk every few minutes to help the mixture cool to about 115°F about 15 minutes.

Meanwhile, add the warm water to a small bowl and sprinkle the yeast on top of it. Set aside until the yeast blooms and the mixture takes on a spongy look, about 10-12 minutes.

Add the yeast to the cornmeal mixture and stir together. Assemble the stand mixer with the dough hook attachment. With the machine running on low, add the flour one heaping tablespoon at a time to the cornmeal mixture. When all of the flour is incorporated, turn the speed up one to two turns and knead for 4-5 minutes until the dough is smooth and elastic (it will also be a bit sticky).

Grease a large clean bowl with a teaspoon of butter, then add the dough to the bowl, turning once to coat with butter. Cover with saran wrap and let rise until doubled in size, about 1 hour and 15 minutes.

Punch down the dough, cover with plastic wrap and let stand 10 minutes.

Spray two 9-inch diameter cake pans with vegetable spray.

Sprinkle a work surface with flour. Cut the dough in half and place it on the work surface. Roll the dough into an 9″ long log. Cut the log into 9 – 1″ sections and roll each dough into a ball with floured hands. Arrange the dough in the cake pans.

If making now let the dough rise for 30 minutes until doubled in volume.

Position rack in the center of the oven and heat to 400 degrees. Melt two tablespoons butter and brush over the rolls. Mix the poppy and sesame seeds together and sprinkle over the rolls. Place rolls in the oven and immediately reduce the heat to 350 degrees. Bake until golden brown, about 30 minutes.

If freezing and baking later, let the dough rise for 15 minutes, cover with plastic wrap and freeze. When ready to bake transfer the dough to the refrigerator the night before to thaw. When ready to bake, preheat the oven to 400. Brush the dough with 2 tablespoons melted butter and sprinkle on the poppy and sesame seeds. Place rolls in the oven and immediately reduce heat to 350 degrees. Bake for 35-40 minutes (allowing 5-10 minutes more than the regular cooking time to account for the cold dough) or until rolls are golden brown.
NUTRITION:
Calories:
297
kcal
|
Carbohydrates:
49
g
|
Protein:
7
g
|
Fat:
7
g
|
Saturated Fat:
4
g
|
Cholesterol:
17
mg
|
Sodium:
452
mg
|
Potassium:
240
mg
|
Fiber:
2
g
|
Sugar:
8
g
|
Vitamin A:
210
IU
|
Calcium:
56
mg
|
Iron:
1.1
mg
Don't Forget To "Pin It" For Later!