Mussels Recipe w/ White Wine and Sausage
This mussels recipe is the best I've ever had. Made with fresh black mussels and spicy Italian sausage in a brothy tomato and white wine sauce. This dish feeds a crowd and is ready to eat in about half an hour.
We've all had mussels cooked in white wine sauce, but this recipe is extra. Extra flavorful. Extra easy. Definitely, extra delicious.
It uses a handful of everyday ingredients that elevate the flavors, making this a complete meal that's fancy enough for company and easy enough for a Tuesday night dinner.
Why you'll love this mussels recipe:
It makes a big pot of steamed garlic mussels.
The mussel's sauce is richly flavored and is perfect for dunking bread.
Because they're cooked at the last minute, the steamed shellfish stays plump and juicy.
Italian sausage adds depth and flavor to the wine sauce.
It only takes 15 minutes to make.
Eating steamed mussels is communal, with everyone digging into the pot.
Recipe can be doubled or tripled (you just need a bigger pot).
This is a simple, straightforward recipe for mussels that everyone loves.
Ingredients:
Black Mussels – get the freshest mussels you can from a reputable fishmonger.
Spicy Italian Sausage (you can also use mild Italian sausage if you don't like spicy).
Olive Oil
Shallots
Garlic
Crushed Tomatoes with their juice (from a can).
Crushed Red Pepper Flakes (optional, but good).
White Wine – chardonnay, sauvignon blanc, pinot grigio, etc. Use a wine that you like to drink.
Fresh Basil and Parsley
Inspecting mussels
Purchasing mussels and other shellfish from a reputable fishmonger who stores and handles the product correctly is essential.
Check the mussels for damage to their shells. If they have any cracks or breaks, they should be discarded.
Mussels should be alive when you cook them (to ensure their freshness). Dead shellfish can harbor bacteria that can make you sick.
How do you know the mussels are alive?
If their shells are tightly shut, the mussels are alive. If they're slightly open, tap gently on the surface. It will slowly close if the shellfish is alive. Examine and test each mussel to be sure.
If the mussel shells are open and don't respond to your handling, they are dead and should be discarded.
Cleaning mussels
Before you cook mussels, they need to be cleaned. Start by running the shellfish under cool water and scrubbing the exterior with a stiff brush to loosen any dirt or residue.
Do I need to soak mussels?
It's not required, but soaking the bivalves allows them to spit out any sand or sediment that may have collected in the shell.
Cover the shellfish in a large bowl or pot entirely in cold water.
Let the mussels rest for 20 minutes.
Take care not to pour the mussels from the bowl into a colander as it will just deposit the sand and grit right back onto them. Instead, lift the mussels from the water and transfer them to a colander, leaving the sediment collected in the bowl or pot.
Debearding mussels
Mussels have a hairy little "beard" or byssus that holds them stationary on a solid surface. It's made of elastic threads produced by a gland in the mussel's foot. It's inedible and needs to be removed before cooking.
To remove the beard, grab it between your thumb and forefinger and pull it toward the hinge end of the bivalve until you can pull it out. Don't pull the byssal threads towards the opening; it can damage the mussel.
Sometimes, the beard is a bit tougher, and you'll have to use a sharp paring knife to scrape away the byssus.
Directions:
Clean and debeard the mussels. Set aside.
Brown the Italian sausage in olive oil and break it apart with a wooden spoon until cooked.
Add the sliced shallots and garlic and cook, constantly stirring, until softened and fragrant.
Stir in the crushed tomatoes, red pepper flakes and white wine and boil. Cook for 3-5 minutes to cook off most of the alcohol.
Add the cleaned mussels to the pot, stir and cover tightly with a lid.
Cook the mussels for 4-5 minutes in the white wine sauce until the mussels open up.
Remove from heat and sprinkle with fresh basil and parsley.
Variations:
Instead of Italian sausage, use diced chorizo for a smokier Spanish flavor.
For a healthier dish, use lean chicken sausage instead of pork sausage.he
Swap thin sliced yellow onion for the shallots.
Add sliced sweet bell peppers and fennel with the shallots and garlic.
Add mini potatoes with the shallots and garlic and simmer for 15 minutes before adding mussels for a heartier meal.
Swirl a pat of butter into the white wine and tomato sauce for extra richness, or swirl in a half cup of heavy cream to the liquid.
Add littleneck clams or shrimp with the mussels for a larger meal.
Replace the basil and flat-leaf parsley with other fresh herbs like tarragon, marjoram or chervil or add a pinch of fresh lemon zest or juice to brighten the flavors. (Note: if using lemon juice, don't add cream as it can curdle the sauce).
FAQ's
Will mussels keep in the fridge?
Yes. You can keep mussels alive in the fridge overnight. Place mussels and chipped ice (usually what the fishmonger packs them in) in a large colander. Place the colander in a large bowl (to capture melting ice). Wet a dishtowel with fresh water and squeeze out the excess liquid. Cover the mussels with the dishtowel and refrigerate for up to 24 hours.
Are mussels healthy?
Yes, mussels are an excellent source of lean protein and iron with omega-3 fatty acids, zinc and folate. Because mussels are filter feeders, they can sometimes ingest toxins that can be harmful to some segments of the population. Most harmful toxins will cook off, but not necessarily all of them. Please be careful about your susceptibility.
Is it better to steam or boil mussels?
Steaming is usually the best way to cook mussels, especially if you're cooking them in plain water. We've got a flavorful wine sauce with sausage and tomatoes for this mussels recipe, and the shellfish sits on top of the chunks of sausage to steam, so they get the flavor of the seasoned sauce without being submerged.
How do you know when mussels are done cooking?
When the shells have opened, they're done cooking.
How many mussels per person?
It depends on your diner's appetites, but a good rule of thumb is 15-20 mussels per person (depending on their size) or about 1 pound of fresh mussels in their shells. This mussels recipe also has Italian sausage; serving it with bread or pasta will bulk up the meal.
What do mussels taste like in this recipe?
The bivalves are tender, moist, plump and meaty, with a flavor similar to cooked clams or oysters. The rich tomato-spiked white wine sauce, seasoned with spicy sausage and red pepper flakes, adds a classic Italian flair to every bite.
You'll love these Italian mussels for the different but complimentary flavors, aromas and textures, and sublime broth. Be sure to have extra bread to soak up the flavorful liquid.
This dish feels very fancy but, in reality, is ridiculously simple to make. Don't you love that?
The combination of hot Italian sausage with seafood makes it a winner. And as the mussels open, their natural liquid seeps into the broth, adding a briny touch to the wine sauce.
What to serve with garlic mussels:
Garlic bread, a French baguette, Soft Parmesan Dinner Rolls or warm sourdough are delicious with the mussels and sausage and even better for sopping up every ounce of the white wine and tomato sauce.
For a complete meal, serve over linguine or other pasta with grated Parmigiano Reggiano or Pecorino Romano.
Spoon the mussels and sausage over soft-cooked polenta or stone ground grits (for a twist on shrimp and grits).
White wine – preferably the one you used in the sauce for mussels.
A bib and napkins.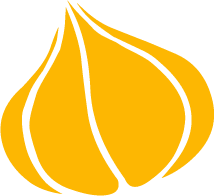 Tried this recipe? Leave a rating and review.
Your comments and shares are invaluable to me and the thousands of readers who use this site daily. If you've made the recipe, leave a star rating and review. We want to hear how you liked it.
We'd love it if you shared the recipe with your friends on social media!
Mussels Recipe w/ White Wine and Sausage
This easy recipe will take mussels in white wine sauce to the next level by adding Italian sausage and crushed tomatoes. Easy enough for a weeknight meal and fancy enough for company.
INGREDIENTS:
FOR ITALIAN MUSSELS:
2

tablespoons

olive oil

1

pound

spicy Italian sausage

(can use mild if you don't like spicy food)

3

pounds

black mussels

scrubbed and debearded

3

shallots

thinly sliced

3

large

cloves garlic

thinly sliced

15

ounces

crushed tomatoes

with their juices

¼

teaspoon

crushed red pepper flakes

optional

1½

cups

dry white wine

¼

cup

fresh basil

chopped fresh

2

tablespoons

fresh parsley

chopped fresh
SERVE WITH
garlic bread

crusty sourdough bread

cooked pasta

grated Parmesan or Pecorino Romano cheese
DIRECTIONS:
Heat olive oil over medium high heat in a dutch oven. While it's heating, break apart the italian sausage into bite size pieces. Add them to the hot oil and cook for 4-5 minutes until browned and cooked through.

Add the shallots and garlic and cook an additional 1-2 minutes until softened. Stir in the crushed tomatoes, red pepper flakes and white wine and heat to boiling. Cook for 3-5 minutes until most of the alcohol has cooked off. Add the mussels to the pot and gently stir them into the tomato sauce. Cover tightly with the lid and reduce heat to medium. Cook for 4-5 minutes until the mussels open up.

Remove from heat and sprinkle on the basil and parsley. Serve with crusty bread or toasted garlic bread to sop up the juices, or serve over cooked spaghetti.
NOTES:
Note: Recipe can be doubled or halved.
NUTRITION:
Calories:
486
kcal
|
Carbohydrates:
14
g
|
Protein:
26
g
|
Fat:
31
g
|
Saturated Fat:
10
g
|
Polyunsaturated Fat:
4
g
|
Monounsaturated Fat:
15
g
|
Cholesterol:
90
mg
|
Sodium:
984
mg
|
Potassium:
871
mg
|
Fiber:
2
g
|
Sugar:
5
g
|
Vitamin A:
528
IU
|
Vitamin C:
21
mg
|
Calcium:
84
mg
|
Iron:
7
mg
Don't Forget To "Pin It" For Later!