Want an easy cucumber side dish that's good for you too? This healthy cucumber salad with a tangy red wine vinaigrette is simple to make and pairs with so many things. We especially like to serve this salad with spicy dishes to tame the heat.
This "recipe" has been enjoyed in our family for decades. It's something my grandmother, Madou, used to serve with her tongue tingling court bouillon recipe (a.k.a. Caribbean Mahi Mahi in a spicy tomato broth). The light, crunchy cucumber salad was meant to be eaten between bites of the spicy fish to cool your mouth down.
Nowadays, I make this healthy cucumber salad as a light, crunchy, refreshing side dish to go with everything from rotisserie chicken to grilled lamb kebabs, to everyday sloppy joes.
Grated cucumber salad only takes about 15 minutes of hands on prep time and everyone loves this simple, healthy recipe.
Ingredients for my grandmother's healthy cucumber salad:
Cucumbers
Garlic
Dijon Mustard
Kosher Salt
Black Pepper
Red Wine Vinegar
Olive Oil
I use regular, thick skinned cucumbers for this healthy salad, but if you want to use the English (hothouse) variety, you certainly can.
How to make this easy cucumber side dish:
Peel the cucumbers and cut them in half horizontally, so you have two 3″-4″ pieces.
Holding the cucumbers vertically, grate them against the large holes of a box grater until you reach the cylinder of seeds in the center. (See image above left).
Rotate the cucumber as you grate until the flesh is grated and you're left with the seed column. Discard the seeds.
Place the grated cucumber in a mesh strainer set over a bowl and let drain for 20 minutes.
After the juice has drained away, add the vinaigrette and toss the cucumber salad side dish.
Why do I need to drain the cucumber for the salad recipe?
Cucumbers are 96% water, seriously. If you add the dressing directly to the grated cucumbers without draining away the excess, the salad would get watered down. The tangy bite of dijon dressing wouldn't be nearly as flavorful and you'd be like, "gee Lisa, I was expecting more flavor from this healthy cucumber side."
Don't skip straining, it's crucial. Plus, it's not as if it's hard to do. Just put the cucumber shreds in the strainer, set it over a bowl (otherwise you'll have cucumber juice running all over your counter top) and let it do it's thing, while you prep the rest of your meal.
Use a simple vinaigrette for the healthy cucumber salad
A basic dijon and vinegar dressing gives this healthy cucumber salad the lift it needs.
The vinaigrette is vibrant and tangy. It's got a bit of pungency from the minced garlic and the dijon mustard emulsifies the dressing to a thick, luxurious texture that lightly naps the cucumber and brightens the side dish.
Use this simple dressing recipe to perk up any type of salad from plain lettuce to whole grains.
Pro tip
You can also double, triple or quadruple the vinaigrette for a large batch to store in the refrigerator, so it's handy whenever you need a simple wine vinegar dressing.
This is a very simple recipe, but that doesn't mean you can't jazz up this shredded cucumber salad with other ingredients to suit your tastes.
Cucumber salad variations:
Add a little grated carrot to the healthy cucumber salad for a color contrast and bit more sweetness and crunch.
Julienne some radishes to toss with the cukes to give it a hint of spice.
Add grape tomato halves and thinly sliced red onion.
Top with crunchy roasted cashews almonds or other toasted nuts or seeds.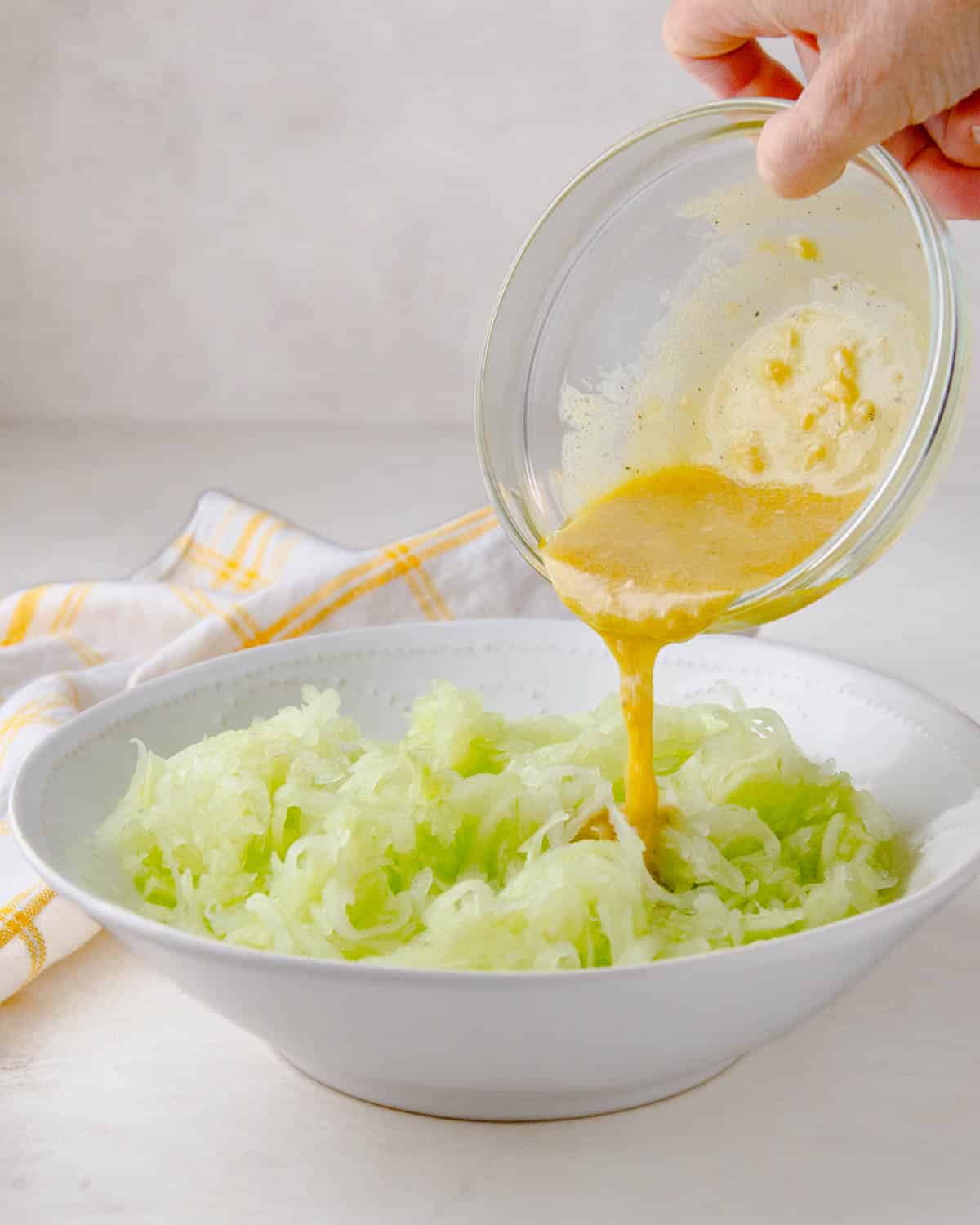 This cucumber side dish is so versatile, you can literally serve it with most anything. You'll definitely want it with your next spicy stir fry, but It's too good not to enjoy with other dishes.
What goes with the cucumber side dish?
Spicy foods
Serve this healthy cucumber salad as a side dish for spicy foods like this:
Grilled meats
It's also a great side dish for lots of grilled meats, hot off the coals.
Seafood
This neutral cucumber salad pairs well with most seafood too.
More easy cucumber recipes you might like: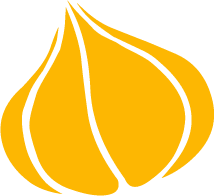 Tried this recipe? Leave a rating and review.
Your comments and shares are invaluable to me and the thousands of readers who use this site daily. If you've made the recipe, leave a star rating and review. We want to hear how you liked it.
We'd love it if you shared the recipe with your friends on social media!
Grated Cucumber Salad
This quick and easy, refreshing healthy cucumber salad is a simple side dish that's especially good when paired with other spicy foods to tame the heat. Tossed in a tangy red wine & dijon vinaigrette, this shredded cucumber salad is a great way to get your kids to eat their vegetables.
SPECIAL EQUIPMENT:
box grater

vegetable peeler
INGREDIENTS:
FOR THE VINAIGRETTE:
2

medium

cloves garlic

minced

2

teaspoons

dijon mustard

¼

teaspoon

black pepper

½

teaspoon

kosher salt

1

tablespoon

red wine vinegar

3

tablespoons

olive oil
DIRECTIONS:
GRATE THE CUCUMBER:
Use a vegetable peeler to peel the skins from the cucumber. Cut the cucumbers in half, horizontally.

Use the large holes on a box grater to grate the flesh of the cucumber, stopping once you come to the seeds in the center of the vegetable. Rotate the cucumber, shredding the flesh and leaving a round cylinder of seeds. Discard the seeds.
DRAIN THE CUCUMBER:
Place a medium mesh strainer over a medium bowl and add the shredded cucumer to the strainer. Set aside for 20 minutes.
MAKE THE VINAIGRETTE:
In a small bowl add the garlic, dijon mustard, salt, pepper, red wine vinegar and olive oil.

Use a whisk to vigorously blend the vinaigrette until it emulsifies. Set aside.

Once the grated cucumber has drained most of its liquid off, transfer the shredded veg to a bowl and pour the vinaigrette over it. Toss to combine and serve.
NOTES:
If you plan to use the cucumber water for a cocktail, just let it rest. If you're not cocktailing… you can get more cucumber liquid out of the cucumber by adding 1/2 teaspoon of salt sprinkled over the top of the grated cucumber.
NUTRITION:
Calories:
119
kcal
|
Carbohydrates:
4
g
|
Protein:
1
g
|
Fat:
11
g
|
Saturated Fat:
2
g
|
Polyunsaturated Fat:
1
g
|
Monounsaturated Fat:
8
g
|
Sodium:
32
mg
|
Potassium:
203
mg
|
Fiber:
1
g
|
Sugar:
2
g
|
Vitamin A:
103
IU
|
Vitamin C:
5
mg
|
Calcium:
25
mg
|
Iron:
1
mg
Pin it for later!