Warm Bacon & Black Eyed Pea Salad
Black eyed peas are a popular Southern ingredient and a must make dish that brings prosperity and luck all year long when you eat them on New Year's Day. This sublime warm bacon and black eyed pea salad is chock full of fresh veggies with a warm, smoky bacon mustard dressing. So good, you literally can't stop eating it!
Why are black eyed peas considered lucky?
I'm not a particularly superstitious person, but when it comes to the first day of the New Year, this is one wive's tale that I regard as non-negotiable.
It's eating black eyed peas on New Year's Day for luck. For prosperity. To keep away the bad juju. It's a tradition I picked up from my grandmother and I follow it to the letter.
All around the world legumes are considered to be a "lucky food" because they have the approximate size and shape of coins, representing wealth and prosperity. You want to go into the next year with a little bit of luck on your side without tempting fate, right? Eat the peas.
Pork is another food representing wealth. The phrase, "living high on the hog" is all about those choice cuts of the animal.
Black eyed peas and pork have long been partners in this African and Southern New Year's tradition. From the traditional Hoppin' John with collard greens and potlikker to simple sides like this warm bacon and black eyed pea salad.
Ingredients for warm bacon black eyed pea salad:
Black Eyed Peas
Celery
Red Onion
Red Bell Pepper
Yellow Bell Pepper
Orange Bell Pepper
Jalapeno
Cilantro
Bacon
Warm Bacon Dressing (recipe follows)
I like to use fresh or frozen black eyed peas for this warm salad recipe as they cook relatively quickly and have a creamy texture. If you can only find dried black eyed peas. Soak them to rehydrate and cook them according to the package directions.
How to make black eyed pea salad
Fill a large saucepan with the black eyed peas, add a bay leaf.
Cover with water and bring to a boil. Reduce heat to a simmer and cook the beans until tender about 25 minutes.
Drain the beans in a colander, but do not rinse. Set aside.
While the beans simmer, chop the celery, bell pepper, onion and jalapeño to a fine dice and combine in a large bowl.
Add the warm black eyed peas to the vegetables and gently mix to combine.
Pour the warm bacon dressing over the salad and add chopped cilantro. Toss to combine.
Garnish with fresh cilantro leaves and crumbled bacon. Serve warm.
This simple warm bacon dressing is thick and creamy. It goes particularly well with the black eyed pea salad, but you can also serve this over fresh spinach salad or use it to dress pork chops or chicken breasts. It's also wonderful with steamed green beans.
Ingredients for warm bacon dressing:
Bacon Drippings
Shallot
Brown Mustard
Cider or Malt Vinegar
Kosher Salt
Black Pepper
Ground Cumin
Olive Oil
How to make the warm bacon dressing
Crisp the bacon in a skillet and transfer to a paper towel lined plate.
Reserve 1 tablespoon of the bacon drippings in the pan and heat over medium heat.
Add chopped shallots and sauté until the shallots are tender. Remove from the heat.
Add the brown mustard, cumin, kosher salt, black pepper and vinegar and mix to combine.
Drizzle in the olive oil, stirring constantly until the oil is emulsified in the bacon dressing.
This black eyed pea salad with the warm bacon dressing is absolutely irresistible… and by that I mean my tasters couldn't stop eating it.
The beans are creamy and lush, the warm bacon dressing is smoky, and tangy and the crunch of celery, sweet peppers and spice from the jalapenos adds contrast and texture. Cilantro leaves add a pop of freshness.
Serve the salad warm
This salad is best served warm, just after you make it, or can be kept at a cozy temperature in a warming drawer until you're ready to eat. Enjoy leftovers at room temperature.
This simple side dish goes great with lots of recipes, but here are some of my favorite go-withs.
What to serve with black eyed pea salad
More lucky dishes for New Year's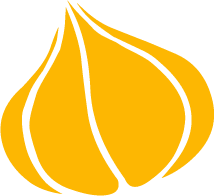 Tried this recipe? Leave a rating and review.
Your comments and shares are invaluable to me and the thousands of readers who use this site daily. If you've made the recipe, leave a star rating and review. We want to hear how you liked it.
We'd love it if you shared the recipe with your friends on social media!
Warm Bacon and Black Eyed Pea Salad
This easy black eyed pea salad recipe makes a great side dish with sliced ham, grilled chicken or pork chops. The creamy legumes are spiked with a smoky, warm bacon dressing and dressed with fresh cilantro and crumbled bacon bits. Leftovers are great at room temperature.
INGREDIENTS:
FOR THE BLACK EYED PEAS
1

pound

fresh or frozen black beans

1

bay leaf

water

enough to cover beans by 1″ in a heavy pot.
FOR THE BLACK BEAN SALAD:
2

stalks celery

finely diced

¼

cup

red onion

finely diced

½

yellow bell pepper

finely diced

½

orange bell pepper

finely diced

½

red bell pepper

finely diced

1

jalapeno

minced

½

cup

fresh cilantro

chopped

4

slices

thick cut bacon

c
FOR THE WARM BACON DRESSING:
1

tablespoon

reserved bacon drippings

1

large

shallot

minced

1 ½

tablespoon

brown mustard

2

tablespoons

apple cider vinegar

can also use malt vinegar

3

tablespoons

olive oil

1

tablespoon

ground cumin

1

teaspoon

Diamond Crystal Kosher salt

or 1/2 teaspoon Morton's

½

teaspoon

freshly ground black pepper
DIRECTIONS:
COOK THE BLACK EYED PEAS:
Transfer the peas and bay leaf to a large, heavy pot. Fill the pot with enough cool water to cover the peas by about 1″.

Bring the peas to a boil over high heat, then reduce the heat to a simmer and cook for 25 minutes or until the beans are tender. (Check by fishing out one bean and tasting it for doneness.

Drain the black eyed peas in a colander. Discard the bay leaf. Set aside.
MAKE THE BLACK EYED PEA SALAD:
In a large bowl combine the celery, onion, bell peppers and jalapeño. Add the drained warm black beans and toss to blend.
FOR THE BACON DRESSING:
In a large skillet, cook the bacon over medium high heat, turning occasionally, until the bacon is crispy on both sides and the fat has rendered.

Transfer the bacon to a plate lined with paper towels to soak up excess grease.

Discard all but 1 tablespoon of the rendered bacon fat. Place the pan over medium heat and add the shallots. Cook for 3-4 minutes, stirring occasionally until the shallots are tender, but not browned. Remove from heat.

Add the mustard, vinegar, cumin, salt and pepper and whisk together. Slowly whisk in the olive oil and continue whisking until emulsified.
FINISH THE SALAD:
Pour the warm bacon dressing over the black eyed pea salad and add the cilantro. Gently toss to combine. Sprinkle the salad with crumbled bacon and serve warm.
NUTRITION:
Calories:
221
kcal
|
Carbohydrates:
15
g
|
Protein:
7
g
|
Fat:
15
g
|
Saturated Fat:
4
g
|
Polyunsaturated Fat:
2
g
|
Monounsaturated Fat:
8
g
|
Trans Fat:
1
g
|
Cholesterol:
14
mg
|
Sodium:
419
mg
|
Potassium:
293
mg
|
Fiber:
5
g
|
Sugar:
3
g
|
Vitamin A:
598
IU
|
Vitamin C:
36
mg
|
Calcium:
29
mg
|
Iron:
2
mg
Pin it for later!