Easy Marinated Rib-Eye and Veg
Want a quick and easy steak dinner with no fuss? Tender marinated ribeye steaks with grilled vegetable and pineapple kebobs make a complete meal that everyone loves. These simple marinated steaks are meaty and delicious. And when I say easy — I mean E-A-S-Y. The secret is Stubb's.
This post is sponsored by Stubb's Legendary Bar-B-Q. All opinions are my own.
Because we live in South Florida, grilling season is pretty much year-round for us. I find that we use our grill at least as often as we do our stove and oven. It's just so convenient and I don't have to heat up my kitchen. These grilled marinated ribeyes go one step further and round out the meal with tasty, healthy vegetable kebabs too. It couldn't be easier. So fire up the grill, break out your BBQ tongs and put on your grilling apron. We're cooking dinner.
Soy, Garlic and Red Pepper Beef Marinade by Stubb's Legendary Bar-B-Q. This sauce is smoky, with some cumin notes and a little heat at the end. Perfect for babying these bone-in rib-eyes. I added a little brown sugar for a hint of sweetness and that was it.
Ingredients for marinated ribeyes & kebabs
Stubb's Beef Soy Garlic & Red Pepper Marinade
Brown Sugar
Ribeye Steaks
Pineapple Chunks
Red Bell Pepper
Yellow Bell Pepper
Yellow Onion
Scallions
We've used Stubb's Original Bar-B-Q sauce for chicken and ribs before, but this was my first experience with their marinade. I normally make my own marinades, like this bourbon and soy recipe, but when I find a product that delivers the flavor I want and time savings, too — I'm all for it!
Marinade flavors
This soy, garlic and red pepper marinade is rich and smoky, but to bring all the flavors together (with the pineapple pepper kebabs, I thought the marinade could use a little sweetness. Brown sugar added a sweet caramel flavor that worked really well when marinated with meaty ribeyes and basted on the kebabs.
What's in the marinade?
I appreciate that Stubb's uses natural ingredients, like I would. No high fructose corn syrup here. That's actually one of the reasons I decided to work with Stubb's. All of their sauces, rubs and marinades are made from real ingredients, with no artificial flavors, colors, or preservatives. And they're gluten-free. It's an ideal marinade for ribeyes or any other steaks.
Of course, that doesn't mean anything if the taste doesn't live up to the hype. I can tell you unequivocally, the flavor is there! This marinade is perfect with beef steaks, but also good with other proteins too. When I brushed it over the veggie and pineapple kebabs, the added brown sugar made the marinade fuse to the ingredients, like a sweet, smoky lacquer. It's fabulous!
The combination of those smoky marinated ribeye steaks with the grilled pineapple and vegetables was sublime! And it was so simple, that I felt guilty calling it a "recipe".
Of course, it's the steak that's the real draw here. These gorgeous rib-eyes (about 1″ thick) swam around in the marinade for several hours before hitting the grill. The longer the soak, the more of that great marinade flavor comes through.
How to grill marinated ribeyes
Preheat the grill to a high heat, about 500-550°F.
Pat the marinade dry from the ribeye steaks using paper towels, so they grill, not steam.
When you're ready to grill the ribeyes, put them on the grill and reduce the heat to 450°.
Cook for 5-7 minutes on one side, then flip them and continue to cook to your perfect doneness. (Use a good instant read thermometer to be sure).
Let the steaks rest for a few minutes so the juices can redistribute and settle in the meat. This will keep them juicy.
Resistance is futile
You should have seen the vultures flying while I was taking pictures (and by vultures — I mean Scott and Emily) . They would occasionally swoop in to pick off a nugget of charred fat, or juicy, tender steak — the whole time, chirping "Are you done yet??? When can we eat???"
Try it with grilled chipotle-lime corn, black-eyed pea salad or rosemary-mustard potatoes. Your diners will love it!
More easy steak dinners you'll love: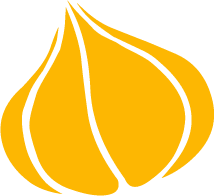 Tried this recipe? Leave a rating and review.
Your comments and shares are invaluable to me and the thousands of readers who use this site daily. If you've made the recipe, leave a star rating and review. We want to hear how you liked it.
We'd love it if you shared the recipe with your friends on social media!
Easy Marinated Rib-Eye and Veg
Tender marinated rib-eye steaks with pineapple and peppers make this grilled dinner a complete meal for summer!
INGREDIENTS:
1

bottle Stubbs Beef Marinade

soy, garlic & red pepper

⅓

cup

packed brown sugar

2 1-

lb

bone-in rib eye steaks

about 1″thick

2

cups

fresh pineapple chunks

1

red bell pepper

cut into 1″ pieces

1

yellow bell pepper

cut into 1″ pieces

½

large

red onion

cut into 1″ pieces, separated.

1

bunch scallions

special equipment: metal or bamboo skewers .

if using bamboo skewers – soak them in water for an hour before threading the vegetables onto the skewers
DIRECTIONS:
In a medium bowl combine the marinade and brown sugar. Stir to combine. Reserve 1/2 cup of the marinade for brushing on the pineapple and vegetables. Pour the remaining marinade in a zip top plastic bag. Add the steaks and press out the air before sealing the bag. Tip the bag over on itself to completely cover the steaks. Lay them flat in the refrigerator for at least 1 hour and up to 4, flipping the bag every 30-60 minutes.

Meanwhile, alternate threading the pineapple, bell pepper and red onion onto metal or pre-soaked wooden skewers. Place the skewers on a baking sheet along with the scallions and reserved marinade. Refrigerate until ready to grill.

Remove the steaks from the marinade and place them on a baking sheet. Pour the steak marinade into a bowl and reserve for basting. Dry the steaks off on both sides using a paper towel. (You want the steaks to char when they first hit the grill and if they're too wet, they'll steam). Let the steaks rest at room temperature while you grill the vegetables.

Heat the grill to medium high heat (about 450 degrees). Place the vegetable skewers on the grill and brush with marinade. Flip the skewers after 3-4 minutes and brush on more marinade. Cook the vegetables until crisp tender and slightly charred. Transfer to the baking sheet and tent with foil.

Heat the grill to a high heat (about 525-550 degrees) Place the steaks on grill and lower the temperature to a medium high heat, about 450 (watch for flare-ups). Cook steaks for 7-9 minutes for medium rare – medium, turning them about halfway through the cooking. Grill the green onions for about 5 minutes total. Baste both the steak and the green onions with reserved marinade.

Transfer the steak and scallions to a cutting board and let the meat rest for 5 minutes before cutting.

Slice the steak into 1″ slices and arrange on a platter. Pour any collected juices back onto the meat. Slide the vegetables from the skewers and arrange on the platter along with the grilled onions. Serve.
NUTRITION:
Calories:
418
kcal
|
Carbohydrates:
16
g
|
Protein:
34
g
|
Fat:
24
g
|
Saturated Fat:
10
g
|
Cholesterol:
103
mg
|
Sodium:
94
mg
|
Potassium:
575
mg
|
Fiber:
1
g
|
Sugar:
13
g
|
Vitamin A:
560
IU
|
Vitamin C:
66.3
mg
|
Calcium:
27
mg
|
Iron:
3.2
mg