Cast Iron Ribeyes with Bearnaise Butter
This post is sponsored by Sprouts. All opinions are my own. #lovesprouts #sproutspartner
Want an easy-to-make steak dinner that's perfect for Valentine's Day (or other special occasions)? How about a simple cast iron ribeye with tender mushrooms and shallots topped with a tangy, herbal béarnaise butter? Luckily, you can get everything you need for these perfectly pan seared steaks at your local Sprouts.
I'm getting ready for Valentine's Day (next week) and will be filling my table with a homemade romantic dinner courtesy of Sprouts. Perfectly seared ribeyes in a cast iron skillet with a heavenly béarnaise butter.
I found everything I needed for this special meal at my neighborhood Sprouts. They had the premium beef and veg as well as the fresh herbs for the compound butter. Perfect.
I like to shop at Sprouts because they've got such great selection and reasonable prices. Plus, they always stock tons of delicious cuts of meat in The Butcher Shop.
Sprouts' steaks are sourced from heritage breed cattle (from the U.S.) and they contain NO ADDED HORMONES, EVER!
If you're looking for a special meal to fix with your sweetie that won't take all day… this cast iron ribeye from Sprouts is the way to go. It's simple to make, and the flavors are "WOW!"
Components for a quick & easy romantic cast iron ribeye dinner
Premium beef.
Flash sautéed veg.
Béarnaise compound butter.
Good wine or bubbly.
Though the seared cast iron ribeye steak is the main course, it's really the compound butter that makes this meal so memorable. Béarnaise is traditionally thought of as a rich, creamy, slightly tangy French butter and herb sauce. That luscious, emulsion can take any protein to the next level.
Easier béarnaise butter sauce
My béarnaise compound butter brings those recognizable flavors to the steak, without the constant whisking and hand-holding of the classic French sauce. Plus you can make it several days in advance. You're welcome.
Ingredients for béarnaise compound butter
Unsalted Butter
Shallots
Tarragon
Parsley
Chives
White Wine Vinegar
Lemon Zest
Sea Salt
Sprouts has a wide selection of fresh herbs, and they make a big difference in this compound butter. Dried won't do.
Look for fresh tarragon, parsley and chives and make sure your butter is at room temperature before starting.
How to make shallot tarragon infused vinegar for the béarnaise compound butter
Combine the shallots and half of the tarragon, parsley and chives in a small saucepan and add the vinegar.
Bring to a boil and reduce the heat to a simmer. Cook until the liquid has reduced by half and the herbs and shallots have cooked down.
Place a fine mesh strainer over a small bowl and transfer the contents of the pan to the strainer. Press on the solids with the back of a wooden spoon to extract all the liquid.
Set aside to cool.
Once the vinegar has been infused with the shallot and herb flavors, start on compounding the butter. (That sounds technical, but it's not — it simply means to mix the ingredients together).
Compounding the herb butter
Mash the butter with a fork, then add in the lemon zest, remaining herbs and cooled vinegar and sea salt.
Stir until well combined. It's ok if a little vinegar escapes the butter.
Transfer the butter to a piece of parchment paper.
How to form béarnaise butter into a roll
Roll the end of parchment over the butter until it meets the other side of the parchment paper.
With your hand over the edge of the parchment, pull the butter towards you so it reshapes into a cylinder form in the parchment paper.
Roll up the butter in the remainder of parchment and twist the ends to seal.
Refrigerate until solid. Can be made up to 3 days in advance.
What's the best steak thickness for quick pan searing?
For quick pan seared steaks, look for beef that's cut 1″ thick. They'll cook in very little time and (as long as you don't walk away from your cast iron skillet) you'll have rib eyes with a perfect crust and tender medium rare interior.
I saw 1 1/2″ and 2″ thick steaks at Sprouts (they had such a big selection), but for this quick pan seared cooking method, you really want a 1″ steak. Save the thicker cuts for your sous-vide and reverse sears.
Two 1″ ribeye steaks weighed 1 1/2 pounds, so 3/4 pound per person is more than enough. (I sound like my mother).
Pro-Tips
Take the steaks out of the refrigerator about 30 minutes before cooking so they can come to room temperature. You don't want to place ice cold ribeyes in a scorching hot cast iron pan.
Pat the steaks dry on both sides with paper towels. You don't want any moisture on the surface of the steaks, otherwise the beef will steam rather than sear.
Season the steaks well on both sides with salt and pepper. You don't need to add other spices, because the bèarnaise butter will flavor the steaks perfectly after they're cooked.
I think that mushrooms are a natural pairing with beef. They echo the meatiness of the ribeye without being too heavy.
While the steaks are coming to temperature, prepare the mushrooms and shallots.
Tips on mushrooms & shallots
I used baby bella (a.k.a cremini) mushrooms in this recipe, but you could use button mushrooms, chanterelles, oyster or cépes. Just make sure you've got fresh mushrooms and not the dried variety.
The mushrooms I found at Sprouts were perfectly bite-sized, so I didn't need to slice or quarter them. If yours are larger, you may want to cut them.
Mushrooms take a little longer to cook than the shallots, so start them in the cast iron skillet first. Once they're tender, add the sliced shallots.
You only want to cook the shallots until they become tender and fragrant and perhaps pick up a little color from the hot skillet. Don't let them brown or crisp, otherwise they'll get bitter.
Transfer the mushrooms and shallots to a small dish or platter and top with a slice of béarnaise butter to melt.
Why use cast iron?
I recommend cast iron for cooking steaks because it's a great heat conductor and will give a beautifully burnished sear to the surface of the steak.
Plus cast iron pans are really inexpensive. You can get a whole set of Lodge pans for under $100.
Cook the ribeye steaks in the same cast iron pan that you used for the mushrooms and shallots. No need to wipe or clean the pan. Just return the skillet to the heat and turn the burner to high.
Cooking ribeyes in a cast iron pan
Once the pan is very hot (so you can see a wisp of smoke) place the steaks in the pan, (not touching) and sear the crust.
Do not jiggle or move the meat. Just let it sear for a solid 2-3 minutes without agitating it. This will give the steak a burnished crust.
Use tongs to flip the steaks in the pan (never use a meat fork to stab the meat to flip it because you'll release the juices in the steak).
Cook the ribeye for an additional 2 to 3 minutes, until cooked to your liking.
There are several methods to tell when your ribeye is done cooking in the cast iron pan.
How to tell if your steak is done
Obviously, you can cut into it and see if it needs more time. I don't recommend this because the juices will leak out of the meat.
The touch test is another popular method, but it takes some practice to accurately assess doneness.
The most accurate method is with a good instant read thermometer. Towards the end of cooking, stick the probe into the center of the steak and look for your desired temperature. Use this guide to determine doneness.
Ribeye steak doneness guide
| | |
| --- | --- |
| Rare | 125° F (52° C) |
| Medium Rare | 135° F (57°C) |
| Medium | 145° F (63°C) |
| Medium Well | 150° F (66° C) |
| Well | 160° F (71°C) |
I usually pull my steak off a few degrees short of medium rare because the cooking continues even after you pull it off the heat.
Therefore, if you're trying to hit 135°, take the cast iron skillet off the heat at 130°-132° and let the steak catch up on its own as it rests.
Finishing the cast iron ribeye
The last step to this simple dish is the Bèarnaise butter. Slice off a few rounds of the compound butter and arrange them on the steaks while they're hot in the pan.
The compound butter melts into a tangy, creamy, saucy fix that makes every bite of the tender rib eye luscious and irresistible.
Scoop up some mushrooms and shallots dappled with more of that heavenly béarnaise butter and let your eyes roll back in your head. Yes, it's that good.
You won't use all of the béarnaise butter for the cast iron ribeyes, but don't toss the leftovers.
What to do with leftover béarnaise butter
Add a pat of compound butter to chicken, pork, lamb, fish or seafood.
Mix it with steamed vegetables.
Add it to baked or mashed potatoes. or mashed cauliflower.
Stir the herb compound butter into hot pasta or rice.
So what are you waiting for? Head over to your neighborhood Sprouts and get the ingredients for a quick and easy, cast iron ribeye Valentine's Dinner. Don't forget the wine (or bubbly).
What to serve with cast iron ribeyes:
More steak recipes you might like: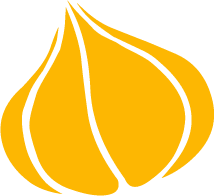 Tried this recipe? Leave a rating and review.
Your comments and shares are invaluable to me and the thousands of readers who use this site daily. If you've made the recipe, leave a star rating and review. We want to hear how you liked it.
We'd love it if you shared the recipe with your friends on social media!
Rib Eye Steaks with Bearnaise Compound Butter
Juicy pan seared rib eye steaks cooked in a cast iron skillet, with an easy tangy rich Bearnaise inspired compound butter.
INGREDIENTS:
FOR BEARNAISE COMPOUND BUTTER:
½

cup

unsalted butter

at room temperature

¼

cup

shallots

minced

2

tablespoons

chopped tarragon

divided

2

tablespoons

chopped Italian parsley

divided

1

tablespoon

chopped chives

divided

¼

cup

white wine or champagne vinegar

¼

teaspoon

lemon zest

¼

teaspoon

sea salt
FOR STEAK AND MUSHROOMS:
2

large

shallots

sliced

8

ounces

mushrooms

cremini or button

2

teaspoons

olive oil

1

teaspoon

butter

2

1″ ribeye steak from Sprouts

1½

teaspoon

kosher salt

1

teaspoon

freshly ground black pepper

additional chopped herbs

for garnish
DIRECTIONS:
In a small saucepan, combine the shallots, 1 tablespoon of chopped tarragon, 1 tablespoon of chopped Italian parsley and 1 1/2 teaspoons chopped chives. Add the vinegar and bring to a rapid simmer.

Stir the herb and vinegar mixture and simmer until the liquid is reduced by about half. Set aside to cool.

Add the lemon zest to the butter and mix it well with a fork. Add the remaining chopped tarragon, parsley and chives to the butter mixture.

Place a fine mesh strainer over a small bowl. Pour the simmered vinegar and herbs into the strainer and press on the solids with the back of a wooden spoon to extract as much liquid as possible. Discard the solids.

Add the strained cooled vinegar to the butter and herbs and mix well until the liquid is incorporated in the butter and herbs are evenly distributed.

Tear off a piece of parchment paper about 8″ wide. Moud the butter mixture in the center of the parchment. Fold the long end over the mound of butter until the edge touches the parchment beneath. Holding the top piece of parchment down, pull it towards you, so that the butter forms a cylinder. Roll the butter into the parchment and twist the ends to seal. Refrigerate for an hour or until is solid. (Can be made several days in advance).
TO COOK THE VEGGIES & RIBEYE STEAKS:
Heat a large dry cast iron skillet over medium high heat. Add the olive oil, butter and mushrooms. Add half of the kosher salt and sauté, stirring occasionally, until the mushrooms become tender and start to give off some liquid, about 5-8 minutes.

Stir in the sliced shallots and cook for an additional 2-4 minutes or until the shallots are tender and slightly translucent. Transfer to a small dish and top with a small pat of the compound butter.

Pat the steaks dry with a paper towel. Season both sides with the remaining salt and pepper. Set aside.

In the same skillet, turn the heat up to high. When pan is very hot place the steaks in the pan and sear without touching or movingthe meat for 2-3 minutes.

Use a pair of tongs and turn the steaks over. Cook for an additional 2-3 minutes, then check the temperature of the steaks with an instant read thermometer for doneness. I like medium rare and cook them to 130°-135°F (54°-57°C). Transfer the steaks to a serving platter or plate and top with 2 slices of Bearnaise Butter.

Sprinkle with additional chopped herbs and serve with the shallot mushroom mixture.
NOTES:
Note: Leftover Béarnaise butter can be used on chicken, pork, fish and seafood or over steamed vegetables, baked or mashed potatoes, tossed with hot cooked pasta or rice.
NUTRITION:
Calories:
1025
kcal
|
Carbohydrates:
17
g
|
Protein:
53
g
|
Fat:
85
g
|
Saturated Fat:
45
g
|
Trans Fat:
2
g
|
Cholesterol:
265
mg
|
Sodium:
2198
mg
|
Potassium:
1427
mg
|
Fiber:
4
g
|
Sugar:
7
g
|
Vitamin A:
2219
IU
|
Vitamin C:
17
mg
|
Calcium:
148
mg
|
Iron:
8
mg
Pin "How To Cook Ribeye Steaks" for later!