Ultimate Pulled Pork Stuffed Potato Skins (a.k.a. Pigskins)
Craving a really hearty potato skins recipe? These pulled pork potato skins are off the charts good! They're seasoned with Kansas City rub, layered with BBQ pulled pork and topped with plenty of melty cheddar. These stuffed potato skins are easy to make and perfect for game day celebrations.
Our Super Bowl (Pigskin) Ritual
As much as people love football, I've never been a fan. However, when the Super Bowl comes around, I can't deny my family their game day enthusiasm.
So, to make it more interesting (for me) and tasty (for them), our Super Bowl tradition is to make a football party spread that represents the regional flavors of two competing teams.
This year it's Kansas City vs. Tampa Bay! I shared a recipe for stone crabs with creamy mustard sauce on Wednesday in homage to the Bucs. Today, it's about the Chiefs.
Since Kansas City was in the Super Bowl last year, too (2020), I'd already highlighted the team with some awesome Kansas City Smoked Spareribs.
Pivoting this year, I've got some crispy, tender, Kansas City Pulled Pork stuffed potato skins (a.k.a. PIGSKINS). You heard me. And ooohhhh – are they GOOD!
I came up with this savory spuds idea because crispy, cheesy potato skins are a popular game day snack. As I ruminated on how to make these potato skins special for Kansas City, my husband kept bringing up last year's Kansas City pork spareribs.
Skins.
Pork.
Skins.
Pig.
Then it dawned on me… Stuff the potato skins with BBQ pulled pork. Pig-skins – like football. I crack myself up.
What you'll need for pulled pork potato skins
Olive Oil
Russet Potatoes
Butter
Worcestershire Sauce
Cheddar Cheese
Sour Cream
Make ahead preparations
This is really a simple potato skins recipe to assemble, especially if you've done some of the preparations ahead of time. In fact, I recommend it.
The rub
The all purpose Kansas City Rub is ever present in my spice cabinet and only takes 5 minutes to assemble.
The BBQ sauce
My homemade Jim Beam BBQ Sauce is spicy, smoky with a solid shot of bourbon that's lip-smacking good. It's ready in about 15 minutes.
Pulled pork tenderloin
The Instant Pot BBQ Pulled Pork Tenderloin recipe is made with both the Kansas City rub and Jim Beam BBQ sauce and it can be made several days ahead, so that when it's game-time, all you have to do is assemble the stuffed potato skins and bake.
Tips for choosing the best potatoes
Russet potatoes work best for this "pig" skins recipe.
Buy fresh potatoes that don't have blemishes or "eyes" growing out of them.
Look for potatoes that are between 3 1/2″ to 5″ long. Any larger takes this recipe from game day snack to a full on dinner.
To make stuffed potato skins, the spuds first need to be baked whole until they're tender.
How to bake potatoes
A good stuffed potato skin should be crispy and crackly on the outside and tender and chewy on the inside. Here's how it starts:
Scrub the potatoes under running water and pat dry with paper towels.
Rub the potatoes with a little olive oil, so that they glisten, but aren't wet with oil.
Bake the spuds in a hot oven on a rimmed baking sheet until they're tender.
Let them rest at room temperature until they're cool enough to handle.
Once the potatoes are baked, they're ready to be SKINNED.
How to make potato skins
Turn the oven temperature up to 425°, so that you get really crispy skins.
With a sharp knife, cut the potatoes in half, lengthwise.
Use a spoon to scoop the innards from the tuber, leaving a 1/4″ border of potato flesh around the sides and bottom.
Melt the butter and add the Kansas City rub.
Brush the potato shells (inside and out) with the Kansas City Butter and place them upside down on a rimmed baking sheet.
Bake for 15 minutes, then turn them right side up and bake for 5 minutes more.
The potato skins will be crispy, tender and ready to be stuffed with BBQ pulled pork.
Fill the baked shells with enough pulled pork to slightly mound over the rim.
Drizzle the pulled pork potato skins with bbq sauce.
Top with shredded cheese and bake until the pulled pork is hot and the cheese is melty, about 5-8 minutes.
You could just eat the pulled pork pigskins right from the oven. They're wonderful with the rich bbq pork tenderloin and sweet smoky Kansas City Rub, but if you want to dress them up, here's a few ideas:
How to garnish pulled pork potato skins
Sliced Jalapenos
Pink Pickled Onions
Dill Pickle Chips
Crushed Pork Rinds
Pepperoncini Peppers
Spoonful of Coleslaw
Chopped Tomatoes
Sour cream
Bacon Bits
Chives
Parsley
Additional BBQ Sauce
Hot Sauce
Sliced Avocado or Guacamole
If you're having a group of people, set up a potato skins bar with a myriad of toppings, so everyone can pile on their favorites?
Pigskin Potato Skins FAQ's
Can I make the potato skins recipe in advance?
Yes, you can make the potato skins right up to the point before you stuff them with pulled pork. Keep them covered and refrigerated until you're ready to assemble. Remove the potato skin shells from the refrigerator about half an hour before you're going to fill them, so that they can come to room temperature.
Can I freeze potato skins?
Technically, yes. Seal them well in an airtight container. For best flavor, I wouldn't freeze pulled pork potato skins for more than month.
What can I do with leftovers?
Assuming you have leftovers… One of our favorites is to reheat stuffed potato skins in a 325° oven for 8-10 minutes (add a little extra cheese to get melty and then top them with a fried egg! It's the ultimate breakfast or brunch!
Scott, my significant other, kept going on about these pulled pork stuffed spuds. He's right. They're meaty, unctuous, sweet and smoky with an oozy cheesy finish with each bite. The skins are crispy and chewy and you get a wonderful pulled pork flavor throughout.
I think the Kansas City Chiefs would go ga-ga for these… but they've gotta play in the game, so more for us!
If you make this recipe, please take a photo and tag me (@garlicandzest) on social media so I can share it with all of our followers!
More hearty game day fare you might like:
Previous Super Bowl recipes: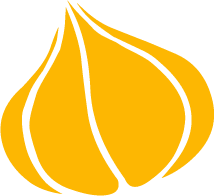 Tried this recipe? Leave a rating and review.
Your comments and shares are invaluable to me and the thousands of readers who use this site daily. If you've made the recipe, leave a star rating and review. We want to hear how you liked it.
We'd love it if you shared the recipe with your friends on social media!
Kansas City Style BBQ Pulled Pork Pigskins (Potato Skins)
The ultimate Game Day fare, these crispy potato skins are filled with savory pulled pork, melty cheese and BBQ sauce. Use my Kansas City Rub and Jim Beam BBQ sauce for awesome Kansas City flavor, or used good quality store bought sauce to save time.
INGREDIENTS:
1

tablespoon

olive oil

12

small

russet baking potatoes

each about 3 1/2″ to 5″ in lenth

8

tablespoons

butter

2

tablespoon

Kansas City Spice Rub

divided

2

teaspoon

worcestershire sauce

1

recipe

Instant Pot BBQ Pulled Pork

warmed through

4

ounces

sharp cheddar cheese

shredded

sour cream for serving
DIRECTIONS:
Preheat the oven to 400°.

Scrub the potatoes and pat dry with a paper towel. Use a very sharp knife to poke several venting holes into the potatoes.

Pour a little olive oil (about 1/2 teaspoon at a time) into your hands and rub the potatoes so they are well coated in olive oil.

Transfer the potatoes to a rimmed baking sheet and bake for one hour or until the potatoes are tender.

Let the potatoes cool for 15 minutes until they're cool enough to handle. Use a very sharp knife to slice the potatoes in half, lengthwise.

Turn the oven up to 425°.

Use a small spoon to scoop the flesh from the potatoes, leaving about 1/4″ rim of potato flesh in each skin. Set aside.

Add the butter and 1 tablespoon of the Kansas City Spice Rub to a small bowl. Cover with plastic wrap and microwave in 20 to 30 second bursts until the butter is melted. Add the worcestershire sauce and stir to combine.

Brush each of the skins with the butter mixture on the inside and outside. Transfer the potato skins to a rimmed baking sheet, cut side down and bake for 15 minutes.

Flip the potato skins and sprinkle them with the remaining Kansas City Dry Rub mixture. Bake for an additional 5 minutes.

Fill the potato skins with 1/4 to 1/3 cup of the Instant pot Pulled pork. Top with grated cheddar cheese and bake for 5-8 minutes until warm and bubbly.

Serve with sour cream, extra BBQ Sauce and chopped parlsey — you know for a little color and green…
NUTRITION:
Calories:
404
kcal
|
Carbohydrates:
47
g
|
Protein:
16
g
|
Fat:
18
g
|
Saturated Fat:
9
g
|
Trans Fat:
1
g
|
Cholesterol:
64
mg
|
Sodium:
614
mg
|
Potassium:
745
mg
|
Fiber:
2
g
|
Sugar:
13
g
|
Vitamin A:
514
IU
|
Vitamin C:
12
mg
|
Calcium:
158
mg
|
Iron:
3
mg
Pin "Stuffed BBQ Potato Skins" for later!