Chili Aioli Buffalo Sliders
Everyone loves sliders. Little 2 or 3 bite burgers that satisfy a niggling craving that your lizard brain just won't let go. These Chili Aioli Buffalo Sliders will definitely satiate that longing and they're a perfect game day snack too.
How chili aioli buffalo sliders fit into our super bowl snack tradition
Everyone has their own Super Bowl traditions, ours is to make and serve game fare that celebrates the two teams that made it all the way to the National Championship. I showcased the Carolina Panthers on Monday and now it's Denver's turn!
I thought long and hard about foods that (to me) are quintessential Denver. I conferred with several websites — and my good friend and former Denver resident, Nola.
Chili was the overall favorite, but stupid me, I posted that recipe two weeks ago. I wasn't thinking!
Next up were spicy Southwestern dishes, like enchiladas, or tacos three ways – also good options, but I'd done them before. We settled on buffalo.
When I say buffalo – I don't mean some knock off of chicken wings from the northeast. I mean buffalo as in "Home, Home On The Range". Buffalo as in bison.
Naturally grass-fed, lean, tender, delicious. This meat doesn't require a lot of handling or cooking to yield juicy, Oh-ma-Gawd, eyes-rolling-back in your head sliders. You're welcome.
To make these sliders extra spicy and extra special I topped them with a garlicky blackened chili aioli!
To blacken the chilies, roast them over an open flame (like your grill or gas cooktop) or just roast them in a hot oven.
When the chilies have cooled peel off the skins and remove the seeds, then plop them in your mini prep food processor along with the garlic.
Mix that blend with some mayonnaise and lemon and refrigerate until the burgers are done. With three types of roasted chili peppers, this aioli has a tingly kick you'll want to spread on everything.
Scott (strongly) suggested that we add bacon to these burgers. Surprise, surprise. And not just any bacon – house cured bacon from M.E.A.T, a local burger joint that specializes in over-the-top burgers and even-more-outrageous sides.
Of course, you can use any bacon you like, but I would recommend a thick sliced variety. (Side note: Scott has been talking big smack about curing and smoking his own bacon — so stay tuned!)
Slice the bacon into pieces to fit the slider (about 2-3″ long) and crisp it in a cast-iron skillet.
Cool the bacon on a platter lined with paper towels or newspaper, then make the burgers by rolling the bison into meatballs. The meatballs go in the same skillet you cooked the bacon in.
Yes, I said skillet. Normally, we would grill our burgers, but for this recipe, I wanted the crusty sear that only a cast iron skillet can give – if you don't have one — get one. They're inexpensive and cook evenly without hotspots. Trust me, they weren't your grandmother's cooking-vessel of choice for no reason.
Anyway, place the meatballs in the skillet and use a sturdy flat surface, like a spatula to press the meatball into a patty, this gives them that craggy, uneven, made-in-a-diner look. Sear on both sides and begin to build your sliders with plenty of bacon, cheese and that oozy-hot chili-aioli. And enjoy the game!
More burgers you'll love: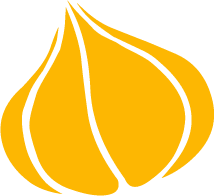 Tried this recipe? Leave a rating and review.
Your comments and shares are invaluable to me and the thousands of readers who use this site daily. If you've made the recipe, leave a star rating and review. We want to hear how you liked it.
We'd love it if you shared the recipe with your friends on social media!
Chili Aioli Buffalo Sliders
Buffalo meat is leaner and healthier than ground beef and tastes fab. Just so it's not too healthy -we've added bacon and cheese!
INGREDIENTS:
2

pounds

ground bison

2

large

poblano peppers

1

jalapeno pepper

3

hatch chili

or anaheim peppers

3

cloves

garlic

minced

1½

cups

mayonnaise

1

lemon

¼-½

teaspoon

kosher salt

use 1/4, then if more is needed add to your taste.

¼

pound

bacon

16

slider rolls
Suggested Accompaniments
6

slices

Colby

or jack cheese slices, quartered

sliced tomato

romaine

iceberg or boston lettuce

red onion

thinly sliced

jalapeño peppers

thinly sliced

sliced avocado
DIRECTIONS:
Preheat the grill to 450 degrees and place the peppers directly on the grates. (See note below if you don't have a grill) Cook until the peppers are blackened and blistered all over, then transfer to a bowl and cover with plastic wrap until cool enough to handle. Peel the peppers and remove the stem and seeds. Place the peppers in the bowl of a mini-prep food processor. Add the garlic and pulse until peppers are finely minced.

Mix the peppers and mayonnaise in a medium bowl, stirring until well combined. Using a microplane grater, zest the lemon. Add the zest to the pepper mixture. Cut the lemon in half and squeeze the juice from half the lemon into the pepper mixture. Season with kosher salt to taste. Refrigerate until ready to use.

Cut the bacon into 2″-3″ pieces and place in a cold cast iron skillet. Heat the skillet over medium to medium high heat, cooking the bacon and flipping it occasionally until crisp and golden. Transfer the bacon to a platter lined with paper towels or newspaper and let the bacon drain. Set the pan aside, but don't drain the bacon fat.

Divide the buffalo meat into 16 equal portions and gently form them into balls (don't overwork the meat).

Working in batches, heat the cast iron skillet over medium high heat and when the bacon fat is good and hot, carefully place a few meat balls into the pan. Use a spatula or burger press to flatten the burger to about 1/2″ thick. Do this for each of the burgers in the pan. Cook 1-2 minutes and carefully flip the burgers to cook the other side. 1-2 minutes per side for medium rare.

Transfer the burgers to a platter and continue to cook the other burgers.

To assemble the sliders, add a heaping tablespoon of the chili aioli to the bottom bun, add a slice of tomato, the burger, cheese, jalapeños, 1-2 slices of cooked bacon and lettuce. Eat up.
NOTES:
If you have a gas stovetop, you can place the peppers directly over the flame to char them.
If you don't have a grill or gas stove, preheat the oven to 400 degrees, place peppers on a sheet pan and cook until, blackened on the outside, about 20-30 minutes, then proceed with the recipe.
NUTRITION:
Calories:
869
kcal
|
Carbohydrates:
37
g
|
Protein:
33
g
|
Fat:
64
g
|
Saturated Fat:
18
g
|
Cholesterol:
126
mg
|
Sodium:
642
mg
|
Potassium:
506
mg
|
Fiber:
3
g
|
Sugar:
7
g
|
Vitamin A:
415
IU
|
Vitamin C:
42.6
mg
|
Calcium:
218
mg
|
Iron:
5.2
mg