Grilled Portobello Mushroom Burger
If you like mushrooms, you'll love this grilled portobello mushroom burger. It's a quick and easy recipe that makes a flavorful, satisfying portabello mushroom sandwich that's perfect for a healthier lunch or dinner. We top ours with sweet roasted bell peppers, melty provolone cheese and a tasty garlic aioli. Vegetarians and meat eaters alike, crave this portobello burger.
This post has been updated for recipe, photos and content since its original publication in 2014.
What are portobello mushrooms?
Portobellos (a.k.a. Agaricus Bisporus) are actually the same as white button mushrooms AND cremini mushrooms, they've just been allowed to grow into their full-fledged, burger mimicking selves. This Mashed article goes into greater detail on the difference between Portobellos, white mushrooms and creminis.
What is a portobello mushroom burger?
At its core, a portobello burger is a vegetarian sandwich — and a good one.
Unlike other veggie burgers, which require mixing with other ingredients and forming into patties, portobello mushrooms, already have the look and shape of burgers, making them a quick and easy swap for a meat patty.
Additionally, mushrooms have a meaty, toothsome quality as well as a rich umami flavor that while not exactly mimicking meat, makes a fine stand-in for a beef burger for anyone looking to add more vegetables into their diet or just eat a bit healthier.
For these portobello burgers we're starting with big 'shrooms that will easily fill a bun and adding a simple, but really flavorful rub along with a host of traditional (and a few out of the ordinary) burger toppings.
Before we get to the portobello mushroom burger, let's start with the seasoning.
This simple garlic and herb rub is the punch of flavor that takes this from a plain portabello mushroom sandwich to a portobello burger that's worthy of a backyard cookout. It's fresh and herbal with enough spice and kick to put a smile on your face.
To season the mushroom burger, I use a garlicky herb and spice rub instead of a marinade. I find that a zippy rub seasons the flesh of the mushroom without weighing it down with excess oil or other liquids.
Ingredients for the portobello mushroom burger
How to clean a portobello mushroom cap
"Cleaning" a portobello mushroom is a misnomer. It's not like you're going to run the fungi under a faucet or soak them in a bowl of water. You'd never want to do that.
Why? Mushrooms are like sponges and will absorb any liquids that you add to them.
Consequently, if you submerge them in a water, they will absorb the liquid and rather than grilling, the fungi will steam when you cook them.
To "clean" the mushrooms, wet a paper towel with water and squeeze out the excess.
Then gently brush any dirt or debris from the mushroom caps with the damp paper towel.
Use your fingers or a sharp knife to remove the stem (or just trim the tip of the stem with a knife, as the stems are edible).
With a teaspoon, scrape away the mushroom gills (shown in the photo above) and discard.
Do you need to remove the gills from the portobello mushrooms?
The gills are edible, so technically, you don't have to remove them. However, the gills tend to give the mushroom (and anything that touches it) a muddy appearance and most cooks remove them for aesthetic reasons.
Should I marinate the portobello mushrooms?
As I said before, mushrooms absorb liquids like a sponge, so soaking a portobello cap in an actual marinade would overpower the naturally mellow, earthy flavors of the fungi.
My solution is to lightly brush the mushroom caps with olive oil (use a pastry brush) and sprinkle on a simple garlic herb seasoning, so that they get the flavor without being weighed down by an oily marinade.
I usually clean and prep the portobello burgers and ready the other ingredients at the same time as my hubby is preheating the grill.
To make these veggie burgers feel and taste like the occasion they are, you need to pile them with tasty, eye-popping toppings. Here's what I choose for this recipe, but I've got other ideas for you further down in the post.
Grilling portobello mushroom burgers
Grill the portobello mushrooms on a preheated grill (about 375°-400° F) for 8-10 minutes, flipping halfway through, until the mushrooms are tender.
Add the cheese after flipping the mushrooms so the cheese will melt as the portobello mushroom caps finish grilling. (We like to add the cheese to the bottom of the 'shrooms after flipping, so they're cupped inside and you don't lose any cheesy goodness.)
Grill the red onions at the same time as the mushrooms. Grilling the onion makes them more tender and adds a smoky char which we like.
Once the portobellos and onions are done, transfer them to a rimmed baking sheet and assemble the burgers with the other ingredients.
What to serve with portobello mushroom burgers
We love to stack our portobello burgers with a variety of colorful vegetables and a flavorful sauce or spread.
For these grilled mushroom sandwiches, I pile on grilled red onions, roasted sweet peppers and a flurry of micro greens, but it's also good with a leafy green lettuce.
A thick slather of garlic aioli makes these veggie burgers really pop!
Swaps and variations:
Mushroom burgers are endlessly customizable to suit your tastes. Here are some other options for topping your portobello burgers:
FAQ's
Can I cook the portobello burgers inside?
Yes. If you don't have an outside grill, you can certainly use a grill pan over medium high heat to cook your 'shrooms.
Are mushroom burgers healthy?
Compared to an 80/20 beef patty? You bet they are! According to my nutrition calculator, each one of these portobello mushroom burgers has under 300 calories, even with the bun, cheese and aioli. To make them even healthier, you can skip the cheese and double up on the veggies.
Is portobello mushroom a meat substitute?
It can be. Portobellos are big and meaty with a substantial chew, making them a great swap for meat in various recipes. They also have an umami quality that makes them a natural stand-in for burgers. I'm not saying that the mushrooms taste like meat, but they certainly give you the burger vibe when you're biting into one.
When we're craving burgers, but want something healthier, these zesty grilled portobello mushroom sandwiches are the easy answer. They're great for meatless Mondays and even my carnivorous husband looks forward to dinner when they're on the menu.
To make it vegan, swap vegannaise with minced garlic for the aioli and substitute your favorite vegan cheese for the cheddar, monterey jack and gouda.
To make it gluten free: use gluten free rolls or skip the bun altogether and make it a knife and fork meal.
Craving more burgers and sandwiches?
More portobello and mushroom recipes: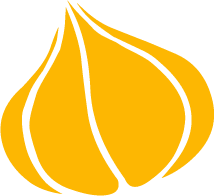 Tried this recipe? Leave a rating and review.
Your comments and shares are invaluable to me and the thousands of readers who use this site daily. If you've made the recipe, leave a star rating and review. We want to hear how you liked it.
We'd love it if you shared the recipe with your friends on social media!
Grilled Portobello Mushroom Burgers
These meaty grilled portobello burgers are one of our favorite vegetarian meals. They're flavorful and delicious, stacked with sweet bell peppers, grilled onions, melty cheese and an irresistible garlic aioli.
INGREDIENTS:
FOR SEASONING RUB:
4

cloves

garlic

minced

1

tablespoon

fresh thyme leaves

minced

1

tablespoon

fresh tarragon

minced

1½

teaspoons

fresh rosemary

minced

½

teaspoon

crushed red pepper flakes

1

teaspoon

Diamond Crystal kosher salt

or 1/2 teaspoon Morton's Kosher Salt

½

teaspoon

freshly ground black pepper
FOR PORTOBELLO MUSHROOM BURGERS:
4

portobello mushroom caps

¼

cup + 2 teaspoons

olive oil

2

roasted bell peppers

1

red onion

sliced

4

slices

provolone cheese

or other cheese

½

cup

garlic aioli

1

cup

microgreens

or 4 slices of leafy greens

4

whole wheat sandwich buns
DIRECTIONS:
Clean the mushroom caps by brushing away the debris from the caps with a damp paper towel. Remove the stems with your fingers, or slice them off with a sharp knife and discard.

Use a spoon to scrape the gills from the underside of the mushroom caps. Set aside.
FOR THE SPICE RUB:
In a small bowl combine the garlic, thyme, tarragon, rosemary, crushed red pepper flakes, kosher salt and black pepper.

Brush the tops and bottoms of each mushroom cap with 1 tablespoon of the olive oil and divide the spice rub between them, rubbing it into the mushrooms (the seasoning will stick better to the underside of the fungi).

Brush the sliced onions with the remaining olive oil and set aside.
FOR PORTOBELLO MUSHROOM SANDWICH
Heat a grill to a medium high heat – about 375-400 degrees.

Place the mushrooms on the grill, cap side down and cook for 4-5 minutes. Grill the red onions at the same time. Flip the mushrooms and onions and cook for an additional 3-4 minutes. until the flesh is softened and exterior takes on some grill marks.

Top each mushroom with a slice of cheese and cook for 1-2 more minutes until the cheese is melty.

Split the buns in half and toast them on the grill for 1-2 minutes, until lightly browned.
ASSEMBLE THE PORTOBELLO BURGERS:
Spread garlic aioli on the top and bottom buns. Place mushrooms on the buns. Top with one or two slices of roasted bell peppers, grilled onions and micro greens or lettuce. Place the top bun on the mushroom burger and serve.
NUTRITION:
Calories:
258
kcal
|
Carbohydrates:
17
g
|
Protein:
6
g
|
Fat:
18
g
|
Saturated Fat:
4
g
|
Polyunsaturated Fat:
1
g
|
Monounsaturated Fat:
8
g
|
Trans Fat:
0.001
g
|
Cholesterol:
11
mg
|
Sodium:
728
mg
|
Potassium:
281
mg
|
Fiber:
2
g
|
Sugar:
3
g
|
Vitamin A:
255
IU
|
Vitamin C:
8
mg
|
Calcium:
120
mg
|
Iron:
2
mg
Pin it for later!
SaveSave