Kale, Barley Mushroom Gratin
This easy, cheesy kale mushroom casserole is healthier than the standard gratin because it replaces pasta with nutritious, wholesome pearl barley. This simple gratin is a delicious vegetarian casserole with a rich, satisfying flavor and chew. The light gruyere cheese sauce ties the greens and button mushrooms to the kale for a creamy, lush taste. Makes a great side dish or vegetarian main course.
My first memory of barley was in my Grandmother's beef barley soup. It was thick and hearty with a savory broth and tons of chewy pearl barley.
I loved it so much I came up with a vegan mushroom barley soup for variation and my favorite ham and vegetable soup with barley and fresh herb pistou.
If you think barley is relegated strictly to soups, it's not. Try it in this hearty vegan kale and barley chopped salad or today's recipe, a rich mushroom kale and barley au gratin casserole. It's rich, meaty (though there's no meat in it) and satisfying. This kale and mushroom casserole makes a delicious side dish or vegetarian main course.
What is pearl barley?
Barley is an ancient cereal grain with a mild flavor and toothsome texture. It comes hulled, hull-less, pearled, flaked or even in barley grits.
Hulled and hull-less barley are the most nutritious types of barley with the hulled variety only having the inedible outer hull removed.
Hull-less barley has the bran and germ intact and is still considered a whole grain.
Pearl barley is more processed with the bran layers removed and thus, slightly less nutritious, however, it takes less time to cook and still has more nutritive benefits than other more highly processed grains.
What's the best way to cook pearl barley?
Barley expands nearly 3 times when cooked, so one cup of dry pearl barley will yield about 3 cups of cooked barley.
To cook pearl barley, bring a large pot of water to a boil add a few pinches of salt and stir in the grains.
Reduce the heat to a rapid simmer, stirring occasionally and cook until tender. It usually takes about 25 to 30 minutes. Note, you can use hulled or hull-less barley in this recipe, but it will need a longer cooking time to absorb the water and plump.
Once the barley is tender, transfer it to a mesh strainer and drain off the excess liquid.
If you're a barley fan, I recommend making a double batch and storing the excess in the refrigerator for up to 5 days to use in soups, stews or salads. (You're more likely to reach for this wholesome ancient grain if it's already cooked.
When cooked, pearl barley has a kind of soft, velvety texture that gives this ancient grain a unique mouth feel.
Ingredients for kale mushroom casserole with barley
Olive Oil
Mushrooms
Salt
Garlic
Fresh Thyme
Kale
Onion
Barley
Butter
Flour
Kosher Salt & Pepper
Fresh Grated Nutmeg
Vegetable Broth
Gruyere Cheese
Vermouth
There's also a simple parmesan breadcrumb topping that adds a golden crunchy crust, but you can also use panko if it's more convenient.
I recommend cooking the vegetables in two stages with the mushrooms garlic and thyme first and the onions and kale second as they will cook at different rates and in order to coax the best texture and flavor from the mushrooms and kale cook them in batches. Here's how:
How to cook the vegetables for the gratin
Heat the olive oil in a skillet (preferably nonstick) and add the mushrooms and a pinch of kosher salt.
Cook for 5-7 minutes, stirring occasionally until the mushrooms are golden and have given up some of their liquid.
Stir in the chopped garlic and thyme and cook for one minute more, until fragrant. Transfer the mushrooms to a bowl.
Heat the remaining olive oil in the same skillet and sauté the onions until tender and slightly translucent.
Add the kale and place the lid securely on the skillet.
Remove the pan from the heat and allow the kale to wilt from the residual heat from the pan and the onions.
Transfer the kale and onion mixture to the bowl with the mushrooms and set aside.
Cheese sauce for the barley and mushroom casserole
You can use the same skillet to make the cheese sauce for the casserole, no need to rinse or clean it. You're welcome…
This sauce is similar to a traditional velouté, but made lighter because it doesn't contain cream or egg yolks the way the classic recipe calls for. Broth blended with the roux makes the sauce lighter, but with the same creamy mouth feel.
To keep it vegetarian, use a vegetable broth like this one made from kitchen scraps or a low-sodium store-bought variety (you can also use chicken broth).
How to make cheese sauce for the kale mushroom casserole
Melt the butter in the skillet and when it's bubbly and foamy, sprinkle in the flour, salt and pepper and grated nutmeg, stirring constantly.
Cook the flour mixture until there are no dry bits of flour left and the paste is bubbly, about one minute.
Gradually add in the broth, stirring constantly to blend the liquid with the roux (butter and flour mixture) until its creamy and emulsified.
Remove the pan from the heat and add the Gruyere cheese, stirring until the cheese has melted.
Stir in the vermouth and taste the sauce for seasonings. Adjust as necessary.
Assembling the casserole
Now that all the components are cooked, it's time to assemble the whole grain kale and mushroom casserole. Add the cooked barley, and vegetables to the cheese sauce and stir until the mixture is well combined, then transfer to a 1 quart baking dish.
Serving the vegetarian casserole like a risotto
To be honest, you don't have to bake this mushroom and barley gratin as a casserole, especially if you're pressed for time.
Instead, serve the mushroom and barley gratin straight from the skillet as a sort of barley risotto. Its absolutely delicious as it puddles on your plate.
However, if the idea of a bubbly center and crunchy golden crust appeals to you, then go for it. You can make it in about 2 minutes with a mini food processor.
Just add pieces of torn sourdough bread, a little butter, grated parmesan cheese and fresh parsley to a mini prep processor and pulse until fine crumbs form. Sprinkle the cheesy breadcrumb topping evenly over the casserole and bake until the kale barley and mushroom gratin is bubbly and hot and the breadcrumbs are browned and crisp.
What does the vegetarian casserole taste like?
This is like a sophisticated mac and cheese without the mac. In fact, my tasters liked it BETTER. The barley is tender with a nice chew and the mushrooms give the casserole a meaty texture and flavor. The kale isn't a predominant flavor, but the beautiful ribbons of toothsome greens add a visual appeal.
I have to say, though, it's the cheese sauce that MAKES this tempting side dish. It's rich and luxurious. The hint of vermouth plays well with the Gruyere elevating this simple barley side dish to a completely different level.
My tasters kept going back for spoonful after spoonful because it's just THAT GOOD.
What to serve with mushroom and barley casserole
You can enjoy this gratin with anything you'd normally serve potatoes with. It's very versatile and compliments most meats and seafood. It's also hearty enough to enjoy as a vegetarian main course with a simple green salad.
Try this as a side dish with:
Variations and substitutions
This tasty gratin is endlessly customizable. Here are just a few options:
To make this mushroom casserole vegan, use dairy free butter to make the sauce and skip the cheese.
Swap kale for spinach, escarole or other greens.
Use cooked rice or a blend of brown and wild rice for the barley.
Add small cubes of lightly steamed butternut squash to the gratin for extra color and nutrition.
Add chunks of cooked chicken, pork or even browned ground beef to the casserole to make it a main course family dinner.
Swap white wine or sherry for the vermouth, or skip the alcohol altogether.
Use Emmentaler, Swiss, Comte or even white cheddar in place of the Gruyere.
FAQ's
Can I make the kale mushroom and barley casserole in advance?
You can, but it's much better when freshly assembled as the kale greens will stay more vibrant and chewy.
How do I reheat the leftovers of this vegetarian casserole?
This vegetarian casserole reheats well in the microwave or in a low oven (325° F) for 15-20 minutes.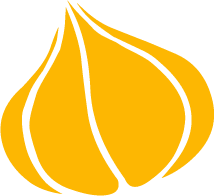 Tried this recipe? Leave a rating and review.
Your comments and shares are invaluable to me and the thousands of readers who use this site daily. If you've made the recipe, leave a star rating and review. We want to hear how you liked it.
We'd love it if you shared the recipe with your friends on social media!
Kale Mushroom Casserole with Pearl Barley
This savory vegetarian gratin is rich and satisfying. Made with tender, chewy pearl barley, meaty mushrooms and toothsome good-for-you kale in a light Gruyere cheese sauce, this vegetarian casserole makes a great side dish or delicious vegetarian main course.
INGREDIENTS:
FOR THE BARLEY MUSHROOM BAKE:
1

tablespoon

olive oil

divided

8

ounces

mushrooms

sliced

2

cloves

garlic

minced

1

teaspoon

fresh thyme

or 1/2 teaspoon dried thyme

pinch

kosher salt

4

large

leaves curly kale

can use lacinato (dinosaur kale).

1

medium

onion

chopped

2

cups

cooked barley

(cooked according to package instructions)
FOR CHEESE SAUCE:
1 ½

tablespoons

unsalted butter

1

tablespoon

flour

1

cup

vegetable or chicken broth

½

teaspoon

kosher salt

¼

teaspoon

fresh cracked black pepper

⅛

teaspoon

fresh grated nutmeg

1

cup

grated Gruyere cheese

or try Swiss, Emmentaler, Comte, or white cheddar

1-2

tablespoons

dry vermouth

optional
FOR THE CRUMB TOPPING:
1

large slice

sourdough or Italian bread

crusts removed, torn into pieces

1 ½

teaspoons

butter

cut into chunks

1

tablespoon

parsley

2

tablespoons

grated parmesan cheese

or use pecorino romano
DIRECTIONS:
COOK THE MUSHROOMS:
In a large nonstick skillet, heat 1 1/2 teaspoons olive oil over medium high heat until it slicks across the pan. Add the sliced mushrooms and pinch of kosher salt and cook for 5-7 minutes, stirring occasionally until browned and the fungi have given up some of their liquid. Add the garlic and thyme, cook and stir for one minute. Transfer the mushrooms to a medium bowl and set aside.
COOK THE VEGETABLES:
Rinse the kale to remove any grit, but don't dry it. Remove the tough center rib, then slice the kale into thin ribbons. Set aside.

In the same skillet, heat the remainder of the olive oil until hot. Add the onions and sauté for 3-5 minutes until tender and slightly translucent. Remove the skillet from the heat and add the kale (leaves still wet with water from rinsing). Cover with a tight fitting lid and let them sit for 2-3 minutes off the heat until the kale green wilt from the residual heat from the onions and skillet.

Transfer the kale and onions to the bowl with the mushrooms. Add the barley and toss to combine. Set aside.
MAKE THE CHEESE SAUCE:
Add the butter to the same skillet and heat over medium high heat until the butter is melted.

Sprinkle the flour, salt, pepper and nutmeg into the butter and stir with a wooden spoon until there's no bits of dry flour or spices in the skillet. Cook, stirring constantly for one minute to cook off the flour taste.

Slowly add the broth, stirring after each addition until the sauce is smooth and bubbling. Remove from heat and stir in the grated cheese. The cheese will melt from the heat of the pan and sauce. Add the vermouth (if using) and stir to combine.

Pour the sauce over the barley mixture and toss well to combine. Transfer the barley and vegetables to the prepared baking dish and spread into an even layer.
ASSEMBLE THE CRUMB TOPPING:
In a mini food chopper, combine the bread, butter, parsley and parmesan. Pulse several times until finely chopped and well combined.
TOP AND BAKE:
Preheat the oven to 375°.

Sprinkle the herbed breadcrumb topping over the barley casserole and bake for 18-20 minutes or until the topping is light brown and the casserole is bubbling.

For a darker, crunchier topping, set the oven to "broil" and cook for 1-2 minutes. Don't walk away from the oven while it's broiling as it goes quickly. Serve hot!
NUTRITION:
Calories:
281
kcal
|
Carbohydrates:
25
g
|
Protein:
12
g
|
Fat:
16
g
|
Saturated Fat:
8
g
|
Polyunsaturated Fat:
1
g
|
Monounsaturated Fat:
5
g
|
Trans Fat:
1
g
|
Cholesterol:
36
mg
|
Sodium:
478
mg
|
Potassium:
454
mg
|
Fiber:
3
g
|
Sugar:
3
g
|
Vitamin A:
4215
IU
|
Vitamin C:
52
mg
|
Calcium:
317
mg
|
Iron:
2
mg
Pin it for later!