Vegan Mushroom Soup with Barley & Kale
This hearty vegan mushroom soup recipe makes a healthy, satisfying pot of heart-warming goodness. It's made with 3 types of mushrooms, pearl barley and curly kale for extra chew and nutrition. You can make a whole pot of this healthy barley vegetable soup in about an hour and it holds up well in the refrigerator, so you can enjoy it all week long.
Whether you're cutting back on your meat intake or are a full-on vegan, this barley mushroom soup is a great option.
Mushrooms are prized for their meaty texture and deeply satisfying umami flavors. Therefore, they're an excellent choice for my barley vegetable soup recipe. With three different mushroom varieties, the fungi are the standout, flavor wise.
What you'll need for vegan mushroom soup
Dried Porcini Mushrooms
Baby Bella Mushrooms
White Mushrooms
Boiling Water
Olive Oil
Kosher Salt
Garlic
Onions
Leeks (optional)
Carrots
Parsnips
Celery
Pearl Barley
Fresh Rosemary
Bay Leaf
Fresh Kale
Balsamic Vinegar
Soy Sauce
Though this might look like an extensive list, most of the ingredients are everyday staples.
There are over 10,000 different types of mushrooms, but not all of them are good (or even safe) to eat. Here's a list of the most common varieties of mushrooms as noted by Country Living magazine. For this recipe, I've stuck to the most readily available and least expensive ones.
You could use just one variety of fungi for this recipe, but you'll miss out on the depth of flavors. I used 3 types for this mushroom barley soup.
Best fungi for barley vegetable soup
White or Button Mushrooms are the old reliable standard we all find in the grocery stores. They're mild and savory and cook up to a meaty texture.
Cremini – are just older versions of the button variety. They're a little more flavorful and earthy.
Porcini (cepès) – can be enjoyed fresh or dried and are a big part of French and Italian cooking. Dried porcini add tons of flavor to broths and stocks.
You can certainly use other types of mushrooms for this recipe (chanterelle, oyster, even the tender caps of shiitakes or hen of the woods). However, some of the fancier varieties can get a bit pricey, so I've stuck to these relatively inexpensive and easy-to-find 'shrooms for this barley soup.
Rehydrating dried 'shrooms
Dried porcini need to be rehydrated before adding them to the barley vegetable soup. Therefore, you'll want to start the porcini soaking in boiling water first and then start on the rest of the recipe.
You'll use both the mushrooms and their soaking liquid in the vegan mushroom soup to give it a really deep 'shroom flavor.
I like to give the dried porcini a good long soak, so they're really tender. Just pour boiling water over the dried mushrooms and let them rest for half an hour.
I recommend using a dutch oven with a tight fitting lid to make this recipe. If you don't have one, use a heavy, lidded stock pot to make the soup
Prepping fungi
Heat the olive oil in the dutch oven until it's hot and shimmery, then add the sliced buttons and cremini. You want to sauté them until they start to brown and give up their liquid.
Stir occasionally with a wooden spoon, so all parts of the It usually only takes about 5-6 minutes.
When the mushrooms are cooked through, and have leaked their juices, transfer them to a bowl and set aside. As the mushrooms rest, they'll likely leak more of their juices (that's what we want).
Vegetables
When you hear the term aromatics, you naturally think of onions, garlic, celery and carrots which are a mainstay for most soup recipes. They make up a big part of this vegan mushroom soup. but I've also included some more unique flavors with fresh leeks and parsnips.
What are leeks?
Leeks are alliums like onions or garlic, but with a softer, less stinging odor and flavor.
Their stems look like tightly bundled leaves that create an ombre effect from top to bottom, starting with a dark green crown that subtly transforms to a creamy white color.
You'll only use the pale green and white parts of the leek and they're not usually eaten raw, but instead are sweated, sautéed, or braised to soften them.
The key to working with leeks is to make sure you remove all the dirt and grit first.
When leeks grow, dirt becomes embedded between the layers and is trapped, therefore, leeks need to be well cleaned before cooking with them.
How to clean leeks
Trim the root off the leek and cut off the dark green stem.
Cut the leeks in half lengthwise. You'll be able to see the dirt that's trapped between the layers of the allium.
Place the leeks, cut side down, on a chopping board and cut the leeks into half inch pieces, slicing crosswise.
Transfer the chopped leeks to a bowl filled with cold water and give them several good swishes with your hand to dislodge the dirt.
The leeks will float in the water and dirt will sink. Therefore, just lift the leeks from the water using your hands or a slotted spoon or kitchen spider and transfer to a salad spinner to dry.
You'll see the dirt and grit that was trapped in the leeks in the bottom of the bowl.
Note: if you don't get all of the dirt out during the first rinse, change the water and rinse several more times before sweating them for the mushroom barley vegetable soup.
What are parsnips?
Parsnips are a root vegetable that date back to Greco-Roman times and have an herbal sweetness to them. Actually, parsnips used to be used a sweetener before cane sugar was imported to Europe.
While they're similar (and related) to carrots, their white flesh and distinctive taste set them apart from its more commonly known cousin.
Parsnips add unexpected sweet, earthy pops of flavor to the mushroom and vegetable soup. Their creamy color might fool some diners into thinking they're potatoes on first glance, but their taste is unique and unmistakable.
Assemble the soup
Sweat the leeks, garlic and onions in the dutch oven until they're slightly softened and translucent.
Add the carrots, parsnips and celery and cook for a few more minutes until the celery is slightly translucent.
Strain the porcini mushrooms (reserving their liquid) and chop into 1/2″ pieces.
Add the button mushrooms, baby bella and porcini to the vegetables and stir in the barley, rosemary, bay leaf and broth.
Bring the soup to a boil, cover the pot and reduce the heat to a simmer. Cook for about 40 minutes or until the barley has absorbed the broth and is tender.
Final touches
To finish the soup, season it with balsamic vinegar and soy sauce and stir in the chopped kale leaves.
Soy sauce adds a salty, umami richness that intensifies the mushroom flavor in this vegan soup.
Balsamic vinegar adds a little sweetness and a tangy note that ties together the flavors with the vegetables and barley in the soup.
Kale is sturdy and ideal for this vegan soup. It pairs well with mushrooms and retains its hearty chew in the soup. Kale is bright green right after its added to the mushroom soup, but will fade to a dull grey/green after an hour or so. That's fine, it's still good.
Look at this big pot of rich, satisfying mushroom soup. It's naturally healthy, vegan and irresistible.
Substitutions & variations for vegan mushroom barley soup
I like recipes with options and this barley soup with its variety of vegetables is easy to make swaps and substitutions to.
Swap a large cubed potato for the parsnips if you don't have any on hand.
Swap curly endive for the kale. Spinach is also a good substitute, although it wilts faster and doesn't have the satisfying chew.
Add a can of petite diced tomatoes to enhance the umami flavors of the mushrooms.
Instead of barley, try farro, or quinoa (quinoa won't need to simmer as long).
Make it vegetarian
Add a rind of parmesan cheese to simmer while the barley cooks. This adds even more umami richness. Sprinkle with extra shredded parmesan to serve.
Make it omnivorous
Swap beef stock for the vegetable stock and reduce soy sauce to 2 tablespoons. Skip the balsamic vinegar.
What does it taste like?
This soup is so warm and satisfying. The mushrooms make this vegan soup seem meaty and rich.
The pot is loaded with colors, textures and deep umami flavor with a balancing sweetness.
Carrots and parsnips hold their own in the broth and the kale ebbs to a soft, chewy bite.
To me, barley makes the whole soup feel indulgent, like pasta but with the heft and nutrition of ancient grains. Plus you gotta love that mouth-feel.
FAQ's
How long will the soup last?
The vegan mushroom soup will last for up to a week in the refrigerator.
Can I meal prep vegan mushroom soup?
Absolutely. Just portion it out into 8 separate containers and reheat in the microwave or on the stovetop for a quick, healthy meal anytime.
Does vegetable barley soup freeze well?
Yes. You can freeze it in a large batch or in individual servings. Kale will lose its vibrant color, so if you want to keep it "fresh", stir in the kale when you reheat the soup.
More vegan soups you might like: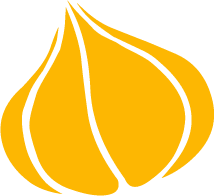 Tried this recipe? Leave a rating and review.
Your comments and shares are invaluable to me and the thousands of readers who use this site daily. If you've made the recipe, leave a star rating and review. We want to hear how you liked it.
We'd love it if you shared the recipe with your friends on social media!
Barley and Mushroom Soup
You'll love the flavors in this hearty Mushroom Barley Soup. It's naturally vegan, but the mushrooms and toothsome barley make it feel meaty. Kale adds a boost of nutrition. This soup is a great way to get kids to want to eat their vegetables.
SPECIAL EQUIPMENT:
large stock pot or dutch oven
INGREDIENTS:
8-10

ounces

baby bella mushrooms

sliced into 1/2″ pieces

8-10

ounces

button mushrooms

sliced into 1/2″ pieces

1

ounce

dried porcini mushrooms

2

cups

boiling water

1

teaspoon

kosher salt

divided

2

tablespoons

olive oil,

divided

3

large

cloves garlic

minced

1

large

yellow onion

chopped

1

large

leek

sliced lengthwise and cut into 1/2″ pieces

3

medium

carrots

peeled and cut into 1/2″ pieces

2

medium

parsnips

peeled and cut into 1/2″ pieces, rinsed of any dirt

1

stalk

celery

chopped

1

cup

pearl barley

8

cups

homemade vegetable broth

(plus extra for reheating)

1

teaspoon

fresh rosemary

chopped

1

bay leaf

4

large

curly kale leaves

tough stems removed, roughly chopped

1

tablespoon

balsamic vinegar

3

tablespoons

soy sauce
DIRECTIONS:
SOAK THE DRIED PORCINI MUSHROOMS:
Add dried porcini mushrooms to the boiling water and set aside to steep for 30 minutes.
SAUTE THE FRESH MUSHROOMS:
While the mushrooms are soaking, heat 1 tablespoon of olive oil in a large dutch oven over medium high heat.

Add the sliced fresh baby bella and button mushrooms and sprinkle with kosher salt. Stir the mushrooms to combine, and place the lid on the pot.

Cook for 2-3 minutes, stirring occasionally until the mushrooms reduce somewhat and start to give up their liquid. About 5 minutes. Transfer the mushrooms and their liquid to a bowl and set aside.
SWEAT THE VEGETABLES:
Add the remaining olive oil and heat over medium heat. Stir in the yellow onion, garlic and leek. Sprinkle with remaining kosher salt and stir to combine. Sweat the vegetables until the onions and leeks are tender and slightly translucent. Do not brown the vegetables.

Add the carrots, parsnips and celery and stir to combine. Cover the pot with the lid and simmer the vegetables for 3-4 minutes. (Try not to brown the vegetables.)

Using a slotted spoon, scoop the porcini mushrooms from the soaking liquid and roughly chop them. Add the porcini mushrooms to the dutch oven along with the sautéed baby bella and white mushrooms.

Stir in the pearl barley, fresh rosemary, bay leaf and vegetable broth. Heat to boiling, cover the pot with the lid and reduce heat to a low simmer. Cook for 40 minutes, stirring occasionally.

Add the balsamic vinegar, soy sauce and chopped kale. Simmer for 10 minutes longer. Serve.
TO REHEAT THE SOUP:
Barley tends to soak up a lot of broth as it cools. If you find that the liquid has been reduced when you're heating up the leftovers, you can add more broth to the soup. 1-2 cups should be enough. Taste the soup and reseason with additional salt, soy sauce or balsamic vinegar as needed.
NOTES:
(note: for more richness/saltiness add a bouillon cube and cook until it's completely dissolved in soup.
NUTRITION:
Calories:
229
kcal
|
Carbohydrates:
43
g
|
Protein:
8
g
|
Fat:
4
g
|
Saturated Fat:
1
g
|
Sodium:
1652
mg
|
Potassium:
779
mg
|
Fiber:
8
g
|
Sugar:
8
g
|
Vitamin A:
7377
IU
|
Vitamin C:
46
mg
|
Calcium:
93
mg
|
Iron:
2
mg
Pin "Vegan Mushroom Soup" for later!