Thai-Style Pumpkin Squash Soup
If you love creamy pumpkin soup or creamy squash soup for that matter, this Thai Style Pumpkin Squash Soup is ah-mazing! With Thai style ingredients like coconut milk, coriander, red chiles and lime, this velvety blend will dance all over your tongue and did I mention it's healthy? Gluten-free, Dairy-free & Vegan. Whoa! This pumpkin soup with canned pumpkin and roasted butternut, acorn and delicata squash is vibrant and delicious. Don't forget the garnishes, they make the dish!
We've all had those pureed butternut squash soups and loved them for their silky, sweet texture and flavor. This creamy squash soup goes beyond because it uses multiple types of squash — and a can of pumpkin puree (not pumpkin pie filling). This recipe for pumpkin soup with coconut milk makes a luscious, satiny soup that's nothing like your Momma's recipe.
Types of Squash For Creamy Squash Soup
Delicata – a.k.a. sweet potato squash for it's brown sugar flavor, this squash is like a cross between fresh corn and pumpkin pie.
Acorn (or Carnival) – Mild and buttery, it's similar to pumpkin, but sweeter.
Butternut – Sweet, moist and nutty, slightly similar to sweet potatoes.
Pumpkin – Earthy, not sweet — and nothing like those pumpkin spice lattes from Starbuck's. Note, I made this pumpkin soup with canned pumpkin only because I didn't have a whole sugar pumpkin, but I did have the canned stuff. Feel free to use fresh or canned in this recipe. (If you use fresh, prepare it the same way as the rest of the squash.)
Despite being winter type squash, each of these beauties does have distinctive flavors, which will blend together beautifully in this creamy pumpkin squash soup.
I don't know about you, but sometimes wrangling squash can be a chore. They can be tough to cut into chunks because the texture is so hard, and the ones with those cute little ridges are a P.I.T.A to peel. Agreed? To avoid the cuts, scrapes and inevitable profanity, roast them. Roasting concentrates the flavors, making them deeper and more pronounced, plus the area of the squash that actually touches the pan will get a nice, sweet caramelized finish, which also adds to the soup. Instead of having to peel the squash, you just scoop out the tender flesh, and save your knuckles from injury.
How To Roast Squash For Creamy Pumpkin Squash Soup
Preheat the oven to 400°.
Slice each squash in half vertically.
Scoop out the seeds and discard.
Brush the interior of the squash with olive oil.
Place the squash cut side down on a parchment or foil lined baking sheet.
Roast in the hot oven for 45-60 minutes.
The skin will be blackened in spots and will yield when pressed.
Remove the squash from the oven and let rest until they're cool enough to handle.
While the squash cools, we'll get the real flavors going for the creamy pumpkin soup by gently sautéing the onions until they're tender and translucent, and then adding the spices and fresh grated ginger. Cook for about a minute longer, until the mixture is very fragrant and then get get ready to make the soup.
What Are Thai Style Flavors?
What do I mean by Thai style flavors? Well, by using ingredients that are typically found in authentic Thai dishes, we infer the flavor profile onto the new dish, despite the fact that it isn't an actual Thai recipe. Read more about that in this article: What Do Chefs Mean By Thai Style? Based on this read, I'm feeling reasonably comfortable calling this Thai Style Pumpkin Squash Soup.
Thai Style Flavors For Creamy Pumpkin Soup:
Coconut Milk
Coriander
Ginger
Chiles
Turmeric
Lime (ok, I didn't use Kaffir Lime – because they don't have it at my market), but a good old Persian lime or Key lime (gasp) will work as well — and without a special Amazon order.
Other Non-Traditional Seasonings & Spices Used In This Recipe:
Cinnamon
Allspice
Cayenne Pepper
Maple Syrup
Cilantro
I know what you're thinking… She's gone off the rails. Cinnamon and allspice? Maple Syrup? It's not a pumpkin pie… Cayenne? Cilantro? What kind of 1960's Magic Mushroom trip are you ON? All I can say is that the sum of its parts are greater than the individual. It's GOOD. Trust me.
Making Creamy Pumpkin Soup (With Homemade or Canned Pumpkin)
Scoop the squash flesh out of each of the halves and transfer them to a large dutch oven or stock pot.
Add the pumpkin (or if you've roasted a small sugar pumpkin, scoop it into the pot as well.
Add the spiced onion mixture and homemade vegetable broth and bring to the boiling point, then turn down the heat and simmer the soup for 10 minutes.
Remove the soup from the heat and stir in the unsweetened applesauce. (I know, I know… but the applesauce adds a little tangy sweetness that mellows the pumpkin and squash. You gotta trust me.)
How To Blend Thai Style Creamy Pumpkin Soup
There are two ways I'd recommend to turn this into a creamy, silky soup.
Use a stick blender (I personally don't like this method because it takes too long and invariably there's a few bits of squash that don't get processed).
Use a regular blender (my preferred method), but you have to be smart with this. This is HOT. If you fill the blender with soup and turn it on high, you run a good risk of blowing off the lid and splattering your kitchen with squash remnants, not to mention the verbal obscenities that you'll be hurling at ME. Here's how to do it so no one gets hurt…
How To Blend Soup In A Blender
Use a ladle to fill the blender about half and NO MORE than 3/4 full with soup.
Put the lid tightly on the blender.
Drape a kitchen towel over the lid to cover the top of the blender. (The reason for the kitchen towel is just in case some soup should find an opening — at least the towel will catch it and it won't end up on YOU.)
Place on hand firmly over the kitchen towel and hold the lid tightly.
Blend.
Finishing Thai Style Creamy Pumpkin Soup
When the soup is velvety smooth, stir in the remaining ingredients: the coconut milk (reserve a bit for garnish) and maple syrup.
Reheat over medium heat until soup is hot.
Taste for seasonings and adjust as needed.
Serve with suggested garnishes like red chiles, pepitas (salted, roasted pumpkin seeds), cilantro, a drizzle of coconut milk and squeeze of lime.
Note: red chiles can be hot, so if you're sensitive, you may want to dice them instead of slice or omit.
One taste of this soup will make your entire mouth do a happy dance. It has a little something for everyone. The spicy kick from the cayenne, spices and fresh ginger is lively — more so if you do use the fresh red chiles for garnish. The luscious blend is also sweet and tangy at the same time. Fresh cilantro brightens it up and the crunchy pepitas add just a bit of texture. This Thai style creamy squash soup has so much going on, you'll never get bored. This makes a great healthy, dairy free, gluten free, vegan meal or starter soup to a bigger meal.
More Creamy Soups:
More Squash and Pumpkin Recipes: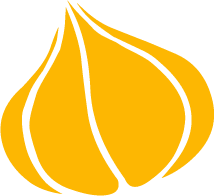 Tried this recipe? Leave a rating and review.
Your comments and shares are invaluable to me and the thousands of readers who use this site daily. If you've made the recipe, leave a star rating and review. We want to hear how you liked it.
We'd love it if you shared the recipe with your friends on social media!
Thai Style Pumpkin Squash Soup
This creamy pumpkin squash soup is loaded with Thai flavors. Made with canned pumpkin butternut acorn and delicata squash, seasoned with coconut milk, ginger and Thai chiles, this zippy soup is vibrant and lush.
INGREDIENTS:
1

pound

delicata squash

1

pound

acorn squash

1

pound

butternut squash

14.5

ounce can

pumpkin puree

or 1 pound whole sugar pumpkin

2

tablespoons

olive oil

divided

1

large

onion

roughly chopped.

1

teaspoon

cinnamon

½

teaspoon

allspice

½

teaspoon

ground coriander

¼

teaspoon

turmeric

¼

teaspoon

cayenne pepper

2

teaspoons

kosher salt

1

tablespoon

fresh ginger

grated

6

cups

homemade vegetable broth

(can use low sodium chicken broth)

1

cup

unsweetened applesauce

13.5

ounce can

coconut milk

not "light" (reserve about 1/4 cup for garnish if desired.)

3

tablespoons

maple syrup

1

lime

juiced
GARNISH:
lime wedges

cilantro leaves

drizzle coconut milk

red chiles

thinly sliced

salted pepitas

(pumpkin seeds)
DIRECTIONS:
Preheat the oven to 400°.

Line a half sheet pan with parchment paper or aluminum foil. Cut the squash in half and scoop out the seeds with a spoon. Discard seeds. Rub 1 tablespoon olive oil over the cut part of the squash and place cut side down on the baking sheet. Roast in the oven for 45-60 minutes or until squash is quite soft.

While the squash is roasting, heat a medium skillet over medium heat. Add the olive oil and the chopped onion. Cook until the onion is softened and translucent. Add the ginger, cinnamon, allspice, turmeric, coriander, cayenne pepper and kosher salt and cook for a minute, stirring occasionally to bring out the flavors and aromas of the spices.

Remove the roasted squash from oven and let cool until you can safely handle the squash. Scoop the flesh from each of the squash into a large pot or dutch oven, discarding the skins and stems.

Add the pumpkin puree and onion mixture to the roasted squash. Pour the vegetable broth over the squash and stir to combine. Heat to a boil then reduce heat to medium, cover and simmer for 10 minutes. Remove the soup from the heat. Stir in the applesauce.

Working in batches, puree the soup in a blender, being careful not to fill the container more than half full, to avoid scalding splatters and burns. (You can also use a stick blender and puree the soup in the pot.)

Return the squash soup to the pot and stir in the coconut milk, lime juice and maple syrup. Taste for seasonings and adjust to your tastes, adding more maple syrup for sweeter, more lime for contrast, more cayenne for heat, or more salt for … you know, salt.

Ladle the soup into bowls and garnish with a sprinkle of pepitas, fresh cilantro, red chiles, a squeeze of lime and a drizzle of coconut milk . Enjoy!
NUTRITION:
Calories:
228
kcal
|
Carbohydrates:
48
g
|
Protein:
3
g
|
Fat:
5
g
|
Saturated Fat:
1
g
|
Sodium:
1730
mg
|
Potassium:
1039
mg
|
Fiber:
7
g
|
Sugar:
19
g
|
Vitamin A:
20918
IU
|
Vitamin C:
42
mg
|
Calcium:
124
mg
|
Iron:
3
mg
Pin "Thai Style Pumpkin Squash Soup" For Later!