Have you seen these cute little HoneyNut Squash at your grocery store? They've just started popping up in a few of our markets and I am captivated by their compact size. These aren't those 4-pound butternut behemoths. They're pint-sized miniatures and they fit in the palm of even my lilliputian hands. And they're fabulous when stuffed!
This post is sponsored by Parmigiano Reggiano. I wasn't compensated for the article, but I did receive complimentary parmesan for use in the recipe. All opinions are my own.
HoneyNut Squash are sweeter than butternut and because of their smaller size, they cook faster. Bonus!! I thought a hearty, savory filling would go well with its honey-like flavor. For this recipe I used a hearty blend of vegetables, whole grains and Parmigiano Reggiano – the authentic parmesan.
If you want to know if you're buying authentic Parmigiano Reggiano, just check out the rind — those telltale pinpoints will spell it out for you!
Why does it matter? For me, it's the taste. It's the difference between ordering a Coke but getting Pepsi. It's just not the same.
And real Parmigiano Reggiano is made by one of only 350 producers who are actually certified to make it. (Parmesan actually means from Parma). Now that you're in the know — let's get cooking.
For this recipe, I roasted the squash before stuffing them — just slice them in half (it's really easy because they're so small) and scoop out the seeds and pulp.
I brushed them with a drizzle of olive oil, sprinkled on salt and placed them face down on the parchment paper to roast for 20 minutes.

While the squash cooked, I assembled the stuffing. Onions and mushrooms got a quick saute before adding the chopped kale and a little broth. The broth helps wilt the kale.

Next came the pre-cooked grains and parmesan cheese. At this point, I'd recommend tasting for seasoning — adding a little black pepper or nutmeg for a flavor enhancer. Scoop out the stuffing and fill the cavities of the squash. A sprinkle of fresh breadcrumbs adds a subtle layer of crunch.

The squash goes back into the oven for a few more minutes to toast the breadcrumbs… and that's it!

My taste-testers gave these little beauties two thumbs up for presentation and flavor! The tender sweet squash and the hearty parmesan-kissed stuffing hits all the right spots in your mouth and they'll definitely be on our holiday table this season. Try it with your Thanksgiving turkey, holiday ham or roast beef.
More stuffed vegetable recipes: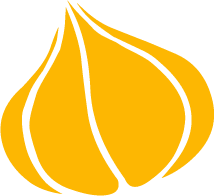 Tried this recipe? Leave a rating and review.
Your comments and shares are invaluable to me and the thousands of readers who use this site daily. If you've made the recipe, leave a star rating and review. We want to hear how you liked it.
We'd love it if you shared the recipe with your friends on social media!
Savory Stuffed Honeynut Squash
Need a recipe for Honey Nut Squash? Here's an easy and delicious way to use them! This scaleable recipe works for two people or a holiday crowd!
INGREDIENTS:
For the squash
3

honey nut squash

1

tablespoon

olive oil

1

pinch

salt
For the Stuffing
1

cup

quinoa

farro or a blend, cooked at room temperature

1

medium

onion

diced

2

cloves

garlic

minced

8

ounces

mushrooms

fresh , finely diced

1

teaspoon

thyme

fresh

½

teaspoon

sage

dried, crumbled

2

cups

kale

leaves only, tough stems removed, finely chopped

¼

cup

homemade vegetable broth

1

tablespoon

olive oil

½

teaspoon

salt

½

teaspoon

pepper

¼

teaspoon

nutmeg

freshly grated

¾

cup

Parmigiano Reggiano

freshly grated
For topping
1

teaspoon

butter

1

slice

bread

I used potato bread, but sourdough or plain white bread work fine too
DIRECTIONS:
Preheat the oven to 400°. Line a baking sheet with parchment paper.

Cut the squash in half, vertically and scoop out the seeds. Drizzle the cut side with olive oil and rub it into the flesh. Sprinkle with salt and place the squash cut-side-down onto the baking sheet. Roast for 20 minutes.

Meanwhile in a medium skillet, heat the olive oil over medium heat and add the onions and garlic. Saute for 2-3 minutes then stir in the chopped mushrooms, thyme, sage and salt, cook until the mushrooms release their liquid, about 5 minutes. Stir in the chopped kale and vegetable broth, cover and reduce heat to a simmer for 3-4 minutes until kale softens. Stir in the pepper, nutmeg and the cooked grains. Add the parmigiano reggiano and stir until just combined.

Tear the bread into large pieces and transfer to a mini prep food processor. Add the butter and pulse several times until it forms bread crumbs.

When the squash is done, fill the cavities with the stuffing and sprinkle with breadcrumbs and bake for an additional 10 minutes. If the breadcrumbs need additional browning, turn on the broiler and cook just until the breadcrumbs start to brown, (about a minute or two).
RECIPE VIDEO:
NOTES:
You can also serve the squash with a little extra parmesan if you like.
NUTRITION:
Calories:
404
kcal
|
Carbohydrates:
68
g
|
Protein:
14
g
|
Fat:
11
g
|
Saturated Fat:
3
g
|
Cholesterol:
10
mg
|
Sodium:
496
mg
|
Potassium:
1729
mg
|
Fiber:
10
g
|
Sugar:
9
g
|
Vitamin A:
42250
IU
|
Vitamin C:
107.2
mg
|
Calcium:
383
mg
|
Iron:
4.8
mg
Pin"Savory Stuffed Honeynut Squash" For Later!