Italian Stuffed Peppers with Ground Turkey
Looking for lower-carb stuffed peppers without rice? You came to the right spot. This baked stuffed peppers recipe is a family favorite that starts with lean ground turkey and a bevy of fresh vegetables. These simple stuffed peppers are easy to make and ready in about an hour. Top your Healthy Italian Stuffed Peppers with marinara and mozzarella cheese for a delicious meal.
This post has been updated for photos and content since the original publish date in 2014.
We make this baked stuffed pepper recipe at least once a month because it's healthy, filling and tastes great. I use lean turkey in this recipe, which can tend to be dry on its own, however, blending the turkey with sautéed vegetables and an "oatmeal brandade" keeps them moist and flavorful.
Duh. Of COURSE they are! Sweet bell peppers are primarily made of of water and carbohydrates (they're sweet, after all). A medium pepper has about 6 grams of carbohydrates, 2 grams of fiber and only 31 calories. Aside from being lightly sweet and very flavorful, bell peppers are loaded with these essential nutrients:
Ingredients For Italian Stuffed Peppers with Turkey
How To Make Stuffed Peppers Without Rice
I don't use rice in this baked stuffed peppers recipe. To lighten them up, I've skipped the 2 cups of rice normally called for and substituted with a mere 1/2 cup of oatmeal. This approach is more akin to meatloaf than a loose filling, but it's delicious. Follow these guidelines and you'll have tender, moist Italian Stuffed Peppers.
Add oatmeal and chicken broth to a small bowl and set aside.

Use a box grater to shred the zucchini and onion.
Saute the vegetables in a little olive oil with crushed red pepper, garlic, basil oregano salt and pepper until slightly softened and fragrant.

Stir in the chopped kale, cover and reduce heat to cook for 1-2 minutes until the kale has wilted. Remove the lid and set aside to cool a few minutes before mixing with the other ingredients.
In a large bowl, combine the oatmeal, egg, kale mixture, shredded cheese and ground turkey. Use your hands to mix until the ingredients are well incorporated.
Slice the bell peppers in half, vertically and remove the ribs and seeds.
Generously fill the peppers with the turkey filling. PRO TIP: wetting your fingers with water allows you to smooth the top of the peppers before baking without sticking to the meat mixture..
Transfer the simple stuffed peppers to the baking sheet and bake for 30-35 minutes or until the turkey mixture is cooked through.
You can serve the peppers with marinara sauce and cheese on the side, but for a more "casserole effect", top the turkey filling with a spoonful of marinara sauce and mozzarella and set under a broiler for 3-5 minutes, or until the cheese is melty.
How Many Calories Are In Stuffed Peppers?
Italian Stuffed Peppers with Turkey have just a little over 300 calories per half pepper. Not too shabby. One of these is usually plenty for me with a green salad on the side, but my husband has been known to eat 1 1/2 to 2 depending on his appetite. Invariably there's enough for lunch the next day.
Can I Freeze Simple Stuffed Peppers?
Yes. You can freeze the peppers after they've been baked. Just cool them to room temperature after they come out of the oven. Just wrap and freeze them individually (so they don't stick together while they're freezing). To reheat, thaw the bell pepper completely and warm in a 325° oven for 10-15 minutes.
How Do You Eat Stuffed Bell Peppers?
With a knife and fork. LOL! I like to eat these Italian stuffed peppers with extra marinara and parmesan and/or mozzarella cheese.
What Is Good With Stuffed Peppers?
If you're not carb averse, the easy answer is bread. Here's my favorite bread recipes and some other lower carb options.
Bread Sides:
Low Carb Sides:
Warning: Big Bad Affiliate Link: >>>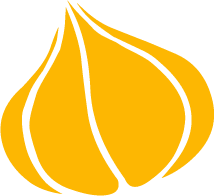 Tried this recipe? Leave a rating and review.
Your comments and shares are invaluable to me and the thousands of readers who use this site daily. If you've made the recipe, leave a star rating and review. We want to hear how you liked it.
We'd love it if you shared the recipe with your friends on social media!
Healthy Italian Stuffed Peppers with Ground Turkey
The savory turkey stuffing in these peppers is really moist and flavorful. Top with your favorite marinara sauce or try the recipe on this site.
INGREDIENTS:
1

tablespoon

olive oil

2

cups

kale

tough stems removed, finely chopped

3

bell peppers

sliced vertically through the stem, seeds and ribs removed

1

medium

zucchini

grated on large holes of a box grater

1

medium

onion

finely diced

½

teaspoon

crushed red pepper

1

clove

garlic

minced

1

teaspoon

dried basil

1

teaspoon

dried oregano or marjoram

1

teaspoon

kosher salt

½

teaspoon

black pepper

1

egg

½

cup

old fashioned oats

½

cup

part skim mozzarella cheese

grated, plus additional for serving

1 ¼

pounds

lean ground turkey breast

⅓

cup

chicken stock from rotisserie chicken

or low-sodium canned broth

3

cups

marinara sauce

for serving

1

cup

mozzarella for serving

optional

parmesan cheese for serving

grated, optional
DIRECTIONS:
Preheat oven to 375 degrees.

In a large skillet, heat the olive oil over medium heat. Add the zucchini and onion and cook until tender, about 5-6 minutes, stirring occasionally. Add the crushed red pepper, garlic, basil, oregano, salt and pepper and cook for one minute more. Add the finely chopped kale, toss well and cover for 1-2 minutes or until the kale is wilted to still vibrant in color. Set aside.

In a large bowl, combine the oatmeal, egg, onion mixture, turkey and shredded cheese. Mix with your hands. Add the chicken broth and mix again so that the broth is incorporated into the meat mixture.

Line a large, rimmed baking sheet with parchment paper or aluminum foil. Place bell peppers, cut side up onto the baking sheet. Liberally fill peppers with turkey stuffing, making sure to tuck the stuffing into the crevices of the pepper. There should be enough stuffing to mound it atop the peppers. Wet your hands with water and even out the turkey mixture with your fingers — the water prevents your hands from sticking to the turkey mixture.

Place the stuffed peppers into the oven and roast the peppers for 30-35 minutes, until the turkey is cooked through.

Serve peppers with marinara sauce and additional mozzarella and/or parmesan cheese or for a bubbly baked "casserole" pepper — spread 1/3 cup marinara sauce in the bottom of a baking dish. Place the peppers in the dish and spoon marinara on top of each pepper. Top with a sprinkle of mozzarella and parmesan cheese and heat under the broiler for 3-5 minutes until lightly browned and bubbly. Serve.
NOTES:
You could use a spatula or spoon to mix this, but I find that my hands are the best tools for mixing raw meat into other ingredients.
NUTRITION:
Calories:
305
kcal
|
Carbohydrates:
21
g
|
Protein:
34
g
|
Fat:
10
g
|
Saturated Fat:
3
g
|
Cholesterol:
68
mg
|
Sodium:
1389
mg
|
Potassium:
1092
mg
|
Fiber:
4
g
|
Sugar:
9
g
|
Vitamin A:
4920
IU
|
Vitamin C:
119.5
mg
|
Calcium:
284
mg
|
Iron:
3.2
mg
Pin It For Later!