Chicken stuffed peppers are a simple, healthy dinner for the whole family. You'll love it because they're loaded with extra veggies, and it's a lower-carb version of chicken parm stuffed peppers. The ground chicken stuffing comes together quickly, and you can use store-bought marinara and pre-shredded cheese to finish the dish, so it's a great weeknight dinner idea.
Stuffing vegetables with a flavorful filling is an easy way to transform the ho-hum into something truly memorable. It's one of my go-to techniques for enhancing plain veggies like these stuffed zucchini boats or my Mexican take on turkey stuffed veggies.
I make these Italian-inspired chicken stuffed peppers at least once a month, and they are one of my husband's favorites.
He loves the Italian flavors in the meaty chicken filling and the extra marinara and parmesan that go with it. It eats like a lasagna but is lighter and healthier without the gut-busting bloat of a heavy meal.
Why you'll love this recipe:
Unlike most stuffed pepper recipes, this one has no rice, so it saves time (you don't have to cook rice).
You can assemble them ahead of time and bake them at the last minute.
This recipe is loaded with extra vegetables, (not just the bell pepper).
Chicken stuffed peppers is a healthy dish, and leftovers reheat well the next day.
It's a high protein, lower carb recipe.
The chicken filling tastes like an Italian meatball.
Kids love these Italian-style sweet peppers filled with chicken stuffing.
Ground Chicken – you can use dark or white meat chicken.
Oatmeal – I used old-fashioned rolled oats, but you can also use plain instant oatmeal.
Tomato Juice (or tomato sauce or ketchup mixed with water).
Olive Oil – or vegetable or canola oil for sauteing the vegetables.
Onion – I used a yellow onion, but you can also use white or red onions.
Zucchini – I use a small zucchini, which makes about 1 cup of grated vegetable.
Mushrooms – you can use white button mushrooms or cremini.
Whole Fennel Seed – fennel has a slight anise flavor that works well in Italian dishes. Crush the fennel seed with a mortar and pestle to open up the flavors and aromas.
Dried Basil – crumble the dried basil between your fingers before adding it to the chicken stuffing mixture to bring out the full flavor.
Dried Oregano – again, you'll want to crumble it before adding.
Kosher Salt – we prefer Diamond Crystal because it's flakier and less dense by volume than Morton's kosher salt.
Crushed Red Pepper Flakes – add just a hint of spice, but you can double the amount if you like it hotter.
Black Pepper – I prefer freshly ground as it has more robustness.
Part Skim Shredded Mozzarella Cheese – I recommend the pre-shredded, packaged cheese for this recipe as it has less moisture than fresh.
Marinara Sauce – You can use my homemade version or your favorite store-bought marinara.
Grated Parmesan Cheese – Fresh grated has a more nutty flavor, but use what you have.
How to make stuffed peppers with ground chicken
Combine the oatmeal, egg and tomato juice in a bowl and set aside so the oatmeal can soften.
Saute the grated zucchini, onion and garlic in olive oil until they're tender and slightly translucent.
Stir in the minced mushrooms and spices and cook for a few more minutes until the mushrooms give up some of their liquid. Set aside to cool.
Cut the bell peppers in half vertically and remove the ribs and seeds (you can leave the stem in place. Place the peppers in a baking dish or on a prepared sheet pan.
Combine the ground chicken and oatmeal mixture with your hands and blend well until thoroughly combined.
Add the cooled vegetables to the chicken mixture and combine evenly.
Stuff the chicken mixture into the bell pepper halves and bake for 30 minutes.
Spoon two tablespoons of marinara sauce and a sprinkle of cheese over the chicken filling of each stuffed pepper and continue baking for 10-15 minutes or until the cheese is melty.
Serve with additional marinara sauce and freshly grated parmesan.
Ground chicken (especially the lean breast meat) can be dry when cooked. Adding vegetables like shredded zucchini, onion and mushrooms is a great way to add moisture to the meat along with the oatmeal and tomato juice.
Sweating the vegetables
The key to using vegetables in the chicken stuffing is to sweat them first.
Sweating the veg will soften them, so they blend into the chicken filling without being crunchy or detracting from the Italian meatball vibe we're going for.
It also removes the excess moisture (squash and mushrooms have a lot), which can contribute to a soggy stuffed pepper, and that's not what we want.
Swaps and Variations:
If you don't have oatmeal, substitute one slice of stale bread crumbled into breadcrumbs in a food processor. (I always save the heels of bread for breadcrumbs).
This stuffed pepper recipe works well with other fillings like ground turkey, extra lean ground pork, or beef.
Use chicken stuffing to fill other vegetables, like zucchini, squash, and even portobello mushrooms.
Pro-Tips
You'll notice that some bell peppers have rounder sides than others, which can cause them to roll to one side or another. To make the chicken stuffed peppers stand upright on the sheet pan (instead of rolling over and losing their filling), it's important to assess your peppers and see which sides will give you the flattest and straightest surface.
I usually lay the pepper on each side to determine which flattest ones, then cut accordingly. It's not always perfect, however, and when placing the peppers with their chicken stuffing on a sheet pan, you may have to jury rig them by propping them against the rim of the baking dish or sheet pan to stand upright.
FAQ's
Should peppers be cooked before stuffing?
No. This recipe cooks the bell peppers and chicken stuffing at the same time. This method keeps the peppers sturdy enough for the filling. If you cooked them prior, they would fall apart. Additionally, the chicken stuffing stays moist.
Why are my stuffed peppers soggy?
Using dark meat ground chicken or not cooking off all the liquid from the zucchini and mushrooms can add some juice to stuffed peppers. Also, bell peppers contain water, so they'll give up some when baked, which will collect in the bottom of the vegetable. That's alright. If you find the peppers full of liquid, you can tip them to the side to drain the excess before serving.
How long will leftover stuffed peppers last in the refrigerator?
This stuffed pepper recipe with chicken should keep well for 3-5 days in an airtight container. Reheat in a 350° oven for 10-15 minutes. I like to add extra cheese when reheating.
Can I freeze stuffed peppers?
Yes, but the peppers should be baked first. Bake them for the first 30 minutes (don't add the marinara and cheese), then remove the peppers from the oven and let them cool completely. Wrap peppers in a freezer-safe container for up to 2 months. To serve, defrost the peppers thoroughly, top with marinara and cheese and heat through for about 15 minutes at 350°.
What's a good side for stuffed peppers?
Buttered Noodles
Steamed New potatoes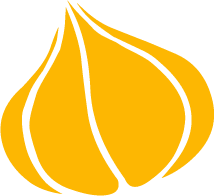 Tried this recipe? Leave a rating and review.
Your comments and shares are invaluable to me and the thousands of readers who use this site daily. If you've made the recipe, leave a star rating and review. We want to hear how you liked it.
We'd love it if you shared the recipe with your friends on social media!
Chicken Stuffed Peppers
These easy Italian-style Chicken Stuffed Peppers are a healthy, delicious meal that's perfect for busy weeknights. Just 20 minutes of hands-on prep and 30 minutes in the oven. They're loaded with veggies for a simple low-carb meal.
INGREDIENTS:
3-4

sweet bell peppers

We like a mix of red, yellow and orange

⅓

cup

oatmeal

⅓

cup

tomato juice

or 3 tablespoons tomato sauce + 2 tablespoons water

1

large

egg

1 ½

teaspoons

olive oil

1

medium

onion

diced

1

small

zucchini

grated on the large holes of a box grater

1

large

clove garlic

minced

3

ounces

mushrooms

finely chopped

½

teaspoon

fennel seed

lightly crushed in a mortar and pestle or with the weight of a heavy skillet.

½

teaspoon

dried basil

½

teaspoon

dried oregano

½

teaspoon

kosher salt

¼

teaspoon

crushed red pepper flakes

¼

teaspoon

fresh ground black pepper

1

pound

ground chicken

1

cup

part skim shredded mozzarella cheese

16

ounces

marinara sauce

grated parmesan cheese

optional
DIRECTIONS:
Preheat the oven to 350° F.

In a small bowl, combine the oatmeal, tomato juice and egg and mix together with a fork to combine. Set aside so the oatmeal can absorb the liquids.

Heat a large skillet over medium heat and add the olive oil. Turn the pan to coat the bottom with the oil, then add the onion, grated zucchini and garlic. Sweat the vegetables, stirring occasionally until they're tender and slightly translucent. Add the mushrooms, fennel, basil, oregano, salt, crushed red pepper flakes and black pepper. Cook down until the mushrooms give up some of their liquid and soften and the mixture is fragrant. Set aside to cool.

Slice the bell peppers in half, vertically and use a sharp paring knife or your fingers to remove the ribs and seeds from the peppers. Arrange the peppers on a rimmed baking sheet lined with parchment paper.

In a medium bowl, combine the ground chicken and oatmeal mixture. Use your hands to mix well until thoroughly blended.

Add the cooled vegetable mixture to the chicken and mix to combine.

Divide the chicken and vegetable stuffing among the split bell peppers, slightly mounding the filling.

Bake the peppers for 30 minutes, then remove and top each with 1-2 tablespoons of marinara sauce and a sprinkle of the remaining mozzarella cheese. Bake for an additional 10-15 minutes or until the cheese is melty.

Serve with additional marinara sauce and grated parmesan cheese.
NOTES:
Leftovers keep well in an airtight container in the refrigerator for 3-5 days. Reheat leftovers in the microwave or a 325° oven for 10-15 minutes.
NUTRITION:
Calories:
346
kcal
|
Carbohydrates:
16
g
|
Protein:
32
g
|
Fat:
19
g
|
Saturated Fat:
7
g
|
Polyunsaturated Fat:
3
g
|
Monounsaturated Fat:
7
g
|
Trans Fat:
0.1
g
|
Cholesterol:
162
mg
|
Sodium:
1121
mg
|
Potassium:
1241
mg
|
Fiber:
3
g
|
Sugar:
8
g
|
Vitamin A:
923
IU
|
Vitamin C:
20
mg
|
Calcium:
253
mg
|
Iron:
3
mg
Pin it for later!