Zucchini Boats with Sausage
Is your garden overflowing with zucchini? Try zucchini boats for a fun, delicious meal your whole family will enjoy. These healthy chicken sausage stuffed zucchini with Italian seasonings, mozzarella cheese and a crunchy breadcrumb topping are irresistible.
Zucchini boats are the perfect solution for a prolific squash garden. They're so easy and tasty that even finicky eaters love these whimsical sausage-stuffed zucchini.
This zucchini boats recipe is straightforward to make, and it's a great recipe when your garden is overrun with squash.
Why this recipe works:
The filling uses onions and garlic with the scooped-out interior of the zucchini — no waste.
The zucchini stays firm-tender when baked, so there's no mushy texture.
Italian chicken sausage gives the stuffed zucchini recipe a meaty quality.
Panko breadcrumbs act as a binder for the sausage filling and add a crunchy golden brown topping to the stuffed squash.
Kids love Italian zucchini boats with a little marinara sauce on the side for dipping.
This recipe can be doubled or tripled if you have more zucchini (or more diners).
Ingredients you'll need:
Zucchini – Look for squash that are roughly the same size without blemishes.
Olive Oil – Nothing fancy, just your everyday oil.
Garlic – I can't do Italian food without garlic.
Onion – I used yellow onion for this, but you can substitute white, Vidalia or red onion. You need about a cup of chopped onion, so it will depend on how large your allium is. I used half a large onion.
Italian-Style Chicken Sausages – You can use mild or spicy chicken sausages, depending on your diners. You can also substitute Italian pork sausage, but be sure to drain the excess fat after rendering.
Red Pepper Flakes – You can skip it if you're spice-averse, but the chili flakes add a nice zing.
Oregano – I used dried oregano, but you can also use fresh.
Black Pepper – Best if it's freshly ground fro your pepper mill.
Kosher Salt – We like Diamond Crystal because it's flakier and less salty by volume than Morton's. If you have Morton's, you'll want to use a little less.
Sun-Dried Tomatoes – preferably packed in oil; they're more tender and sweet.
Mozzarella Cheese – I used pre-grated part-skim mozzarella cheese.
Parmesan Cheese – I recommend grating the Parmigiano Reggiano yourself to ensure the best flavor & to ensure it's real parmesan. (There are a lot of fake parmesan cheeses out there).
Panko Breadcrumbs – also known as Japanese breadcrumbs- are larger and flakier than standard dried breadcrumbs, giving the zucchini boats a deliciously crunchy topping.
Fresh Parsley – A sprinkle of fresh parsley will give the sausage-stuffed zucchini a little freshness. Add it just before you serve the squash.
Instructions:
Halve the zucchini lengthwise and scoop the flesh from the center. I use a melon baller to remove the flesh from the zucchini, leaving about ¼" of the squash sides without damaging it.
Transfer the zucchini boats to a baking dish or rimmed sheet pan (you can line it with tin foil for easier cleanup).
Transfer the zucchini pulp to a food processor or chop the squash finely. If the zucchini seems wet, squeeze out any excess moisture by putting it in a mesh sieve and press on the flesh with a spoon (zucchini is 95% water).
Heat half the olive oil in a large skillet over medium heat and add the onion and garlic. Cook for 3-4 minutes until softened and fragrant, and add the minced zucchini, red pepper flakes, oregano, salt and pepper. Saute for 3-4 more minutes until most liquid evaporates. Transfer to a bowl.
Remove the casings from the Italian chicken sausages. Heat the remaining olive in the pan and add the sausage, breaking it apart with a wooden spoon and browning the meat.
Once the meat is nearly browned, add the vegetable mixture and cook, stirring occasionally, for 1-2 minutes.
Fold in half of the panko breadcrumbs.
Fill the hollowed-out zucchini shells generously with stuffing. Divide the mozzarella, parmesan and remainder of the breadcrumbs among the zucchini boats.
Bake until golden brown. Transfer the baked stuffed zucchini to a serving platter and sprinkle with parsley to serve.
Pro-Tips:
I recommend using a long, sharp carving knife to slice the zucchini in half for this recipe. A longer blade lets you cut the veg without sawing back and forth, giving you more evenly portioned zucchini boats.
Variations:
Swap zucchini for yellow summer squash instead.
Make the zucchini boats with ground beef instead of chicken. I recommend using ground sirloin to keep it lean.
Make zucchini pizza boats by adding a spoonful of marinara sauce over the Italian sausage stuffing, then topping with the cheese and breadcrumbs.
Make your zucchini boats keto and low-carb by skipping the breadcrumbs.
Make your zucchini boats vegetarian by substituting seitan, tofu crumbles, or vegan sausage for Italian chicken sausage.
Add diced red bell pepper or other veggies to the stuffing for more nutrition.
Add rinsed and drained canned black beans, cannellini or other legumes for more fiber and stretch the zucchini stuffing recipe for more squash.
Storage:
To store leftovers, seal the zucchini boats in an airtight container in the fridge for up to 5 days.
Reheat the Italian sausage stuffed zucchini boats on a sheet pan for 8-12 minutes in a 350° oven.
You can freeze baked zucchini boats, but they must be wrapped carefully so you don't lose the filling. I recommend placing the stuffed zucchini in a casserole dish and double-wrapping it with plastic wrap and freezer paper for 2-3 months.
FAQs
Do zucchini boats freeze well?
You can freeze baked zucchini boats for 2-3 months.

I don't recommend freezing them before they're baked, as the squash cells will burst when frozen, making the zucchini boats soggy.
How do you make zucchini not soggy?
Zucchini are 95% water, so it's not surprising that they can get soggy. Scooping the flesh from the zucchini and cooking it will evaporate much of the liquid but won't make the squash too dry.
The zucchini maintains its structure and cooks without being mushy. The chicken sausage filling adds a punch of Italian flavor that dances on your tongue.
What our tasters said:
"This has great flavor and spice. I could eat 2-3 of these stuff myself". — Emily
"Love the cheesy crunchy topping on these Italian zucchini boats — and I love all the crunchies left in the bottom of the sheet pan!" — Martha
"Phenomenal flavor – the zucchini is tender but not soft and there's just enough moisture without being soggy or wet." – Tess
We enjoy these healthy zucchini boats straight from the oven or serve them with marinara sauce for dipping and a side salad. Here are a few other sides that go great with this recipe:
What to serve with the zucchini boat recipe: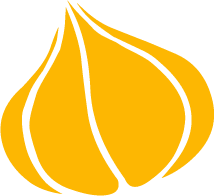 Tried this recipe? Leave a rating and review.
Your comments and shares are invaluable to me and the thousands of readers who use this site daily. If you've made the recipe, leave a star rating and review. We want to hear how you liked it.
We'd love it if you shared the recipe with your friends on social media!
Stuffed Italian Zucchini Boats
These healthy chicken sausage stuffed zucchini boats are meaty, flavorful and delicious. You'll love the crunchy panko and cheese crust, too.
INGREDIENTS:
4

medium

zucchini

2

tablespoons

olive oil

divided

2

cloves

garlic

1

cup

onions

roughly chopped

1

pound

Italian-style chicken sausages

you can use mild or hot

⅛

pinch of red pepper flakes

1

teaspoon

dried oregano

¼

teaspoon

black pepper

½

teaspoon

salt

⅓

cup

sun-dried tomatoes

chopped

1

cup

panko breadcrumbs

½

cup

part-skim mozzarella

shredded + extra for sprinkling

sprinkle of

parmesan cheese

optional

2

tablespoons

fresh parsley

chopped, optional
DIRECTIONS:
Preheat the oven to 375°. Spray a baking sheet with cooking spray and set aside.
FOR THE ZUCCHINI:
Slice the zucchini lengthwise down the middle. Use a melon-baller to carefully scoop the flesh out of the zucchini and transfer to a mini prep food chopper. Pulse several times until the zucchini flesh is finely chopped. Squeeze out any excess moisture from the zucchini. Set aside.

Heat a large skillet over medium heat and add 1 tablespoon of the olive oil. Add the chopped onion and garlic and sweat the vegetables for 3-4 minutes until they're tender and translucent.

Add the chopped zucchini, crushed red pepper, oregano, salt and pepper and cook for an additional 3-4 minutes until very fragrant. Transfer the vegetables to a separate dish.

Remove the chicken sausages from their casings.

Heat the remaining olive oil in the skillet over medium high heat and add the sausage, breaking it up with a spoon and cooking until it's nearly cooked through. Add the zucchini and onion mixture and cook, stirring constantly until the meat is browned and excess moisture has evaporated.

Stir in half of the breadcrumbs and fold them into the sausage mixture.

Arrange the zucchini halves onto a rimmed baking sheet and divide the sausage filling between them. Top with the grated mozzarella, parmesan and the panko breadcrumbs.

Bake for 20-25 minutes or until the panko is golden and crispy and the cheese has melted.

Sprinkle with fresh parsley and serve with marinara sauce if desired.
NUTRITION:
Calories:
461.06
kcal
|
Carbohydrates:
32.51
g
|
Protein:
27.07
g
|
Fat:
27.01
g
|
Saturated Fat:
6.13
g
|
Polyunsaturated Fat:
1.41
g
|
Monounsaturated Fat:
5.98
g
|
Cholesterol:
89.02
mg
|
Sodium:
1676.01
mg
|
Potassium:
950.78
mg
|
Fiber:
4.79
g
|
Sugar:
12.54
g
|
Vitamin A:
1119.28
IU
|
Vitamin C:
46.37
mg
|
Calcium:
201.84
mg
|
Iron:
3.75
mg
Pin it for later!