Stuffed Italian Zucchini Boats
Looking for the best stuffed zucchini recipe? This is it! Learn how to make zucchini boats to use up your garden squash with this flavorful Stuffed Italian Zucchini Boats recipe!
Let's call this a compromise. Scott has a potent dislike for "mushy vegetables". One minute past al-dente and he's not interested. Which is why I usually serve them crunchy in salads, char-grilled, lightly sautéed, or oven-roasted. Never boiled for more than 3-4 minutes – and preferably steamed. I agree with him for the most part, having had my share of limp-grayish green beans á la the school cafeteria and a few less-than-experienced cooks. But these Stuffed Italian Zucchini Boats actually dabble in both realms. Tender zucchini stuffed with a savory, pillowy blend of veggies, pork and spice. In my estimation, it's the best stuffed zucchini recipe.
Best of all – they're really simple to prep. Heck, most of the work is done in the food processor! I like that!
So here's How To Make Stuffed Zucchini Boats:
Start by scooping the flesh from the zucchini. I use a melon baller to remove the flesh from the zucchini without damaging the sides – remember you want the zucchini to hold their form. Transfer the scooped zucchini balls to the Cuisinart or food processor, along with the onions and pulse to finely chop. Easy.
2. Hand chop the tomatoes and the Canadian bacon and add them along with the spices to the vegetable mixture. Then heat up a skillet with a little olive oil and sweat the veg for a few minutes. This allows the onions to mellow and lose their sharp bite, as well as making the vegetables more tender and marrying the spice flavors with the filling.
3. Add the soft breadcrumbs and toss to combine. The stuffing mixture for these easy stuffed zucchini should be moist, but not wet — the breadcrumbs help to maintain that balance.
4. Fill the hollowed out zucchini shells generously with stuffing.
5. Here's where it could get temperamental. If your zucchini don't want to "sit upright" and instead roll to one side or another, prop them against the side of the baking sheet, or crowd them into a smaller baking dish where they can snuggle against one another without tipping over.
5. Sprinkle the stuffed zucchini boats with cheese and bake!
The zucchini maintains its structure and cooks without being mushy, while the filling is a soft, beautiful balance of spices and a little smokiness — compliments of Canadian bacon.
These easy stuffed zucchini are so good — and pretty, too! Don't you think? In fact, I think these would be great for a special Mother's Day dinner!
More vegetable side dishes: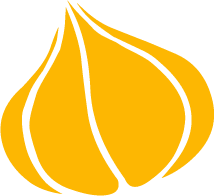 Tried this recipe? Leave a rating and review.
Your comments and shares are invaluable to me and the thousands of readers who use this site daily. If you've made the recipe, leave a star rating and review. We want to hear how you liked it.
We'd love it if you shared the recipe with your friends on social media!
Stuffed Italian Zucchini Boats
A special side dish for any Spring or Summer meal!
INGREDIENTS:
4

smallish zucchini – about 4″-5″ long

2

cloves

garlic

1

cup

onions

roughly chopped

½

cup

canadian bacon or ham

finely minced

½

teaspoon

fennel seed

pinch of red pepper flakes

¼

teaspoon

black pepper

¼

teaspoon

salt

4

tablespoons

olive oil

divided

½

cup

tomato

finely chopped

1

slice

bread

I used a dense piece of whole wheat

2

tablespoons

parsley

chopped

2

tablespoons

basil

chiffonade + extra for serving

¼

cup

part-skim mozzarella

shredded + extra for sprinkling

sprinkle of

parmesan cheese

optional
DIRECTIONS:
Preheat the oven to 375°. Spray a baking sheet with cooking spray and set aside.

Slice the zucchini lengthwise down the middle. Use a melon-baller to carefully scoop the flesh out of the zucchini and transfer to a mini prep food chopper. Pulse several times until the zucchini flesh is finely chopped. Transfer to a bowl.

Add the onions to the food processor and pulse until they are about the size consistency of the zucchini. Transfer to the same bowl as zucchini and add the minced canadian bacon.

Crush the fennel seed either by using a mortar and pestle, a spice grinder, or place a piece of plastic wrap on a cutting board, add the fennel to the center and fold the plastic wrap over it. Use a rolling pin or mallet to crush the fennel seed. Add crushed fennel to the zucchini mixture, along with red pepper flakes, black pepper and salt.

Heat a medium skillet over medium high heat, add the olive oil. When the oil is hot, stir in the zucchini mixture and cook down until it's given up most of it's liquid, about 5-6 minutes. Add the chopped tomato and cook a few minutes more. Remove from heat and set aside.

Tear the bread into small chunks and add them to the food processor along with the parsley. Pulse 3-5 times until coarsely chopped and transfer to the zucchini mixture. Add the mozzarella and basil, stir to combine.

Lightly coat the interior of each zucchini half with a little olive oil. Spoon filling liberally into each zucchini and arrange on a baking sheet. Take a look at the tray and if you see a zucchini leaning in a particular direction — instead of sitting straight up, prop the zucchini against one of the sides of the sheet pan to hold it erect and prevent it from spilling over in the oven. If most of your zucchini are persnickety – find a shallow casserole dish that will fit them snugly against one another and prevent them from toppling. Drizzle with remaining olive oil and sprinkle with a little mozzarella and parmesan. Bake for 20-25 minutes or until golden. Sprinkle with fresh basil and serve.
NUTRITION:
Calories:
167
kcal
|
Carbohydrates:
10
g
|
Protein:
6
g
|
Fat:
11
g
|
Saturated Fat:
2
g
|
Cholesterol:
10
mg
|
Sodium:
291
mg
|
Potassium:
474
mg
|
Fiber:
2
g
|
Sugar:
5
g
|
Vitamin A:
535
IU
|
Vitamin C:
29.1
mg
|
Calcium:
76
mg
|
Iron:
1
mg
Pin it for later!