Cooked brown lentils make a quick and easy vegetarian main course or side dish and this recipe is about as simple as it gets. Cooking lentils with a handful of herbs and a few pantry staples makes a tasty, healthy lentil side dish that feeds a crowd.
Different types of lentils (brown, green, red, yellow, black)
Lentils are one of many legumes from the plant family, Fabaceae. The dried seeds or fruit from these plants are known as pulses and are a major food source throughout the world.
There are many different varieties of lentils from the most common brown lentils to yellow and red lentils, black lentils (a.k.a. beluga) and green lentils, to the tiny Puy lentils which come from the Le Puy-en-Velay, France).
What's the difference between brown lentils and other types like Puy, black, yellow and red lentils?
Brown, yellow and red lentils tend to be softer and lose their shape when cooking, while black lentils and De Puy lentils are much smaller than standard brown lentils and generally hold their form when cooking. Puy and black lentils are better suited for use in salads like this lentil and quinoa salad or as a vegetarian filling for tacos and burritos.
Yellow and red lentils are used in conjunction with other pulses to make Indian Dal. Red lentils are commonly used to make Masoor Dal whereas yellow lentils are used for Moong Dal, but you can use lentils in so many other ways.
Common brown lentils are easy to find in most grocery stores and are a great substitute for meat in vegetarian diets and they're very inexpensive, not to mention very tasty.
Unlike other beans that require an overnight soak and long simmering times, lentils cook quickly with no pre-soaking required.
This simple lentil side dish is based on my mother's recipe and one we make all the time because it's so easy to cook the lentils, it goes well with lots of other main dish proteins and everyone loves it.
What you'll need for this brown lentil side dish recipe:
Dried Brown Lentils
Olive Oil
Yellow Onion
Vegetable Broth
Fresh Thyme
Bay Leaf
Water
Garlic
Ketchup
Worcestershire Sauce
Kosher Salt
Black Pepper
Italian parsley (optional)
My Mom has been making this brown lentil recipe since I was a kid and she would serve it with roast chicken, grilled veal steaks or even pan fried pork chops.
I think it was one of her go-to side dishes because it didn't require a lot of fussing and since it was pretty hands off, she could focus on making the rest of the dinner. I think we're all looking for helpful recipes like that.
Do I need to soak lentils before cooking them?
No. The beauty of lentils is that with their flat lens shape and diminutive size, they don't need to pre-soak before cooking, however, you may want to rinse your lentils well (until the water runs clear) before cooking them.
Cooking lentils:
Sort through the legumes and remove any pebbles or detritus and set aside.
In a large saute pan, heat the olive oil over medium heat and add the chopped onions. Cook, stirring for 2-3 minutes, sweating the onions until they're softened and slightly translucent.
Stir in the lentils, vegetable broth, bundle of thyme, bay leaves and water.
Bring the mixture to a boil, then reduce the heat to a simmer and cook, stirring occasionally for 25 to 30 minutes or until the brown lentils are tender.
Fish out the thyme sprigs and bay leaf and discard.
Remove the lentils from the heat and add the garlic, ketchup, worcestershire sauce, kosher salt and pepper. Taste for seasonings.
Why you'll love this lentil side dish recipe:
It's quick and easy to make.
Brown lentils are high in protein and fiber but relatively low in calories.
It's well seasoned. The garlic adds a bit of bite and heat, while the ketchup adds a touch of sweetness and a tangy quality. Just a touch of worcestershire sauce adds depth to the saucy legumes.
Cooked brown lentils make a delicious vegetarian main course or side dish.
Dried legumes are very affordable (usually under $2 for a 16 ounce bag).
Swaps and variations:
If you're not a vegetarian, you can substitute chicken broth for vegetable broth.
Substitute water for the stock and add a bouillon cube (Note: you may not need to add kosher salt if using a bouillon).
Add chopped diced tomato to the cooked lentil side dish.
Sprinkle feta cheese over the brown lentils just before serving.
Add a mixture of chopped fresh herbs such as parsley, marjoram, tarragon and/or thyme just before serving.
How do they taste?
Unlike plain cooked pulses, this lentil recipe is well seasoned and very flavorful.
These brown lentils are tender and creamy with a garlicky bite that's tamed by the sweetness of the ketchup. That touch of worcestershire gives the earthy legumes a savory bite that plays well with many main course meats and seafood.
What goes with this brown lentil side dish?
FAQ's
How long will cooked brown lentils last in the refrigerator?
These will last for up to a week refrigerated in a covered container.
Can I cook the lentils in advance?
Yes. You can make the brown lentils several days ahead of time and reheat when you're ready.
Can I freeze cooked lentils?
Yes. If you have leftovers, freeze the lentils in a freezer safe container for up to 2 months. Defrost before reheating.
What can I do with leftovers?
Leftover lentils are very versatile, here are just a few ideas:
– Make a lentil soup with leftovers.
– Serve over rice for a vegetarian main course.
– For a healthy vegetarian breakfast, warm lentils in a shallow skillet, make some wells with the back of a spoon and crack an egg in each well. Cook the eggs until set and garnish with fresh herbs, chopped tomato and grated parmesan cheese.
More brown lentil recipes you'll love: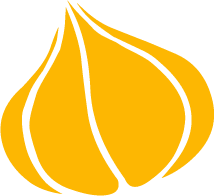 Tried this recipe? Leave a rating and review.
Your comments and shares are invaluable to me and the thousands of readers who use this site daily. If you've made the recipe, leave a star rating and review. We want to hear how you liked it.
We'd love it if you shared the recipe with your friends on social media!
Easy Brown Lentils (a simple side dish recipe)
You'll love this quick, easy and inexpensive vegetarian side dish that's ready to eat in about half an hour. Use everyday ingredients for this simple recipe that's perfect for busy weeknights.
INGREDIENTS:
1

pound

dried brown lentils

2

teaspoons

olive oil

½

cup

chopped onion

1

cup

low sodium vegetable stock

(can use chicken stock or water)

4

sprigs

thyme

tied with kitchen string (or 1/2 teaspoon dried thyme)

1

bay leaf

4

cups

water

2

cloves

garlic

minced

1

tablespoon

ketchup

1

teaspoon

worcestershire sauce

½

teaspoon

kosher salt

or to taste

¼

teaspoon

black pepper

or to taste
DIRECTIONS:
SORT THE LENTILS:
Spread the lentils out on a baking sheet and quickly go through them to assure there's no pebbles or other debris. Set aside.

Heat a large saucepan over medium high heat and when the pan is hot, add the olive oil. Stir in the chopped onions and sauté for 2-3 minutes or until the onions are softened and slightly translucent.

Add the lentils, broth, thyme, bay leaf and water. Stir to combine and bring to a boil. Reduce the heat to a low simmer and cook for 25 minutes, stirring occasionally.

Remove the brown lentils from the heat and stir in the garlic, ketchup, worcestershire sauce, kosher salt and pepper. Taste for seasonings and adjust as necessary.
NUTRITION:
Calories:
219
kcal
|
Carbohydrates:
36
g
|
Protein:
15
g
|
Fat:
2
g
|
Saturated Fat:
1
g
|
Polyunsaturated Fat:
1
g
|
Monounsaturated Fat:
1
g
|
Sodium:
300
mg
|
Potassium:
574
mg
|
Fiber:
18
g
|
Sugar:
2
g
|
Vitamin A:
120
IU
|
Vitamin C:
4
mg
|
Calcium:
43
mg
|
Iron:
4
mg
Pin it for later!