Frijoles De La Olla (Mexican Beans)
Got a bag of dried black beans or pinto beans? Make frijoles de la olla or beans in a pot. This prolific Mexican dish is standard fare throughout the Gulf region states and the starting point for many Mexican dishes. I'll show you two easy ways to make a tasty pot of beans that can be enjoyed on its own or as a side dish.
Legumes and pulses are cultural mainstays throughout the world. Chickpeas and lentils are hugely important to Indian cuisine in the form of curries and daals; Chinese and Asian countries use soybeans as a vegetarian protein and fermented black beans to season stir-fries like Chinese beef noodles. The French include pulses in their diets, serving flageolets or lentils to act as the starch portion of their meal.
Pulses and legumes are a very important part of Mexican cooking as well. This recipe for Mexican beans is a standard one. It's simple to make, can feed a whole family and is a very affordable dish.
The two primary pulses traditionally used to make beans in a pot are black beans and pinto beans.
Though my photos are of black beans, you can easily substitute dried pinto beans. Both are traditional for this Mexican bean recipe.
I've included instructions on how to make traditional frijoles de la olla two ways – on the stovetop or in an Instant Pot (pressure cooker).
What are frijoles de la olla?
The literal translation of frijoles de la olla ( pronounced free-h?-lays de la oya) is beans from a pot, which essentially means a pot of cooked beans. Usually, black beans or pinto beans are cooked from scratch from a bag of dried legumes.
The traditional vessel for cooking frijoles de la olla is a clay pot set over a fire, which imparts a unique flavor to the pulses—a nostalgic image, to be sure, but not practical for today's kitchens.
This simple dish is a mainstay in everyday Mexican cuisine, particularly in the Gulf Coast states of the Yucatan, Tabasco, Campeche, and Veracruz.
Frijoles de la olla is often served with a crumble of queso fresco, spicy salsa, and warm corn tortillas. It's a homey, inviting dish that can be enjoyed on the side with a larger meal or as a simple vegetarian (or vegan) main course.
Ingredients you'll need for Mexican beans
Dried Black Beans or Pinto Beans
Water
Garlic
White Onion
Serrano Pepper
Epazote (optional) or Bay Leaves
Salt (I use Diamond Crystal Kosher salt)
Olive Oil (or lard)
Do I need to soak the dried beans before cooking?
You don't have to. However, I prefer to soak my beans, and here's why: Giving them a good soak overnight allows them to rehydrate slowly, methodically, and more fully for the optimum texture when cooked.
Although dried beans usually have an expiration date by which they should be used, you can never tell how old the dried beans are. For me, soaking the beans overnight provides an additional failsafe solution.
Of course, you can also use the quick soak method.
Many recipes call for cooking pulses in their dried form and adding water constantly until they reach the right degree of doneness. Depending on your legumes, this method can take anywhere from 2-4 hours or more.
One of the things I love about this "recipe" is it's relatively hands-off. You add a few ingredients to the beans, cover them with water and let them simmer until softened. You can check on them every once in a while to stir the pot, but they don't require constant supervision.
How to cook beans in a pot on the stove
Choose your method for soaking the beans (either overnight or quick soak) and soak them until they've doubled in size.
Drain and rinse the beans and put them in a large pot with a heavy bottom (I recommend an enameled dutch oven as it provides an even, constant heat to simmer the beans gently). Fill the pot with fresh water to cover the frijoles by about 2 inches.
Add a quarter of one large white onion and the lightly smashed garlic cloves.
Cover the pot tightly with a lid and bring to a boil over medium-high heat.
Reduce the heat to medium-low, simmer gently, and cook for 1 to 2 hours until the beans are tender, stirring occasionally.
Cut a slit along the length of the serrano pepper and add it to the pot along with the epazote (if using)or bay leaves. Continue cooking until the beans are soft, about 30 to 45 minutes.
Use a pair of tongs to remove the white onion, garlic cloves, epazote, and serrano pepper.
Season to taste with salt and olive oil (or lard).
For a thicker broth, you can mash about half a cup of frijoles with a potato masher or in a mini food processor and add the mashed beans back to the pot.
Notes for cooking dried beans (not previously soaked)
If you aren't soaking your beans before cooking, understand that it will take longer to become tender and soften (often up to 4 hours).
You will need to pay attention to the water level as they simmer, ensuring that the black beans or pinto beans are covered by 2 inches of water. The beans will continue to absorb the liquid, necessitating additional be added.
Pro-Tip: Don't salt the beans before cooking. The salt can toughen the bean skins and prevent them from becoming tender.
Frijoles de la olla (Instant Pot)
Add the beans, onion, and garlic to the Instant Pot with 7 cups of water.
Cook for 30 minutes on the Bean setting with the valve closed.
Quick-release the beans. Test a bean to verify its tender
Add the serrano pepper (with the slit down the side) and continue pressure cooking the Mexican beans for 5-10 minutes (depending on how ).
Season with salt and lard or oil and cook for five additional minutes with the lid off on sauté. Stir occasionally.
For a thicker broth, mash about half a cup of the cooked beans and add them back to the pot.
Seasoning the beans
Please don't season the frijoles de la olla until they're fully cooked. Once they are, I recommend seasoning the beans in stages, adding a little salt at a time, and tasting along the way. I usually start with 1/2 teaspoon of kosher salt and go from there.
Everyone has a different salt tolerance, and for those sticking to a low-salt diet for health reasons, it allows you to control the sodium content.
Adding a bit of olive oil or lard (more traditional seasoning) to the pot of cooked beans adds richness and a velvety mouth feel to the frijoles negros.
You can continue to season your beans after serving them, adding a sprinkle of queso fresco (fresh Mexican cheese) or queso Blanco. If you're not concerned with authenticity, you could also sprinkle on grated cheddar or Monterey jack (even pepper jack).
A spoonful of your favorite spicy salsa will add a flavorful kick to the beans.
Adding fresh cilantro, slices of serrano peppers, and a squeeze of fresh lime juice makes a great vegan dish.
Remember that frijoles de la olla is a basic recipe for cooking beans. It's not highly seasoned on its own, and the finished product is often used as a part of a larger recipe like refried beans or other dishes which will season the plain frijoles with traditional Mexican seasonings like cumin.
FAQ's
How do I store frijoles de la olla?
Keep them in an airtight container in the refrigerator for up to 4 days.
Can I freeze a pot of Mexican beans?
Yes. They keep well in a freezer safe container for up to 3 months. Defrost before reheating.
Can I use other types of beans for this recipe?
Yes. You can substitute most other types of dried bean (but not lentils) for this cooking method (though you may not want to include the serrano pepper or epazote).
What if there's too much bean liquid in the pot?
Simmering the frijoles with the lid off for the last 30 minutes will evaporate some of the liquid, but you can scoop the beans with a slotted spoon to drain off excess broth if you like.
What to serve with frijoles de la olla?
Ladle frijoles negros or frijoles pintos into bowls and top with fresh cilantro, salsa and crumbled queso fresco. Scoop the beans up with warmed corn tortillas.
For a classic rice and beans side dish, black beans are often served with steamed white rice.
Try with saffron rice or other seasoned yellow rice.
Spoon the cooked beans into warm flour tortillas with your favorite cabbage or slaw, cheese, salsa, and sour cream for a vegetarian taco or burrito.
Build some nachos with a crunchy tortilla chip base, a few spoons of drained frijoles, crumbled chorizo or pulled pork, beef or chicken, diced jalapenos or serrano peppers, pico de gallo, and cilantro lime crema.
More bean recipes you'll love: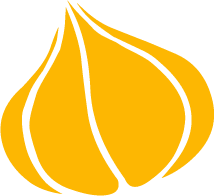 Tried this recipe? Leave a rating and review.
Your comments and shares are invaluable to me and the thousands of readers who use this site daily. If you've made the recipe, leave a star rating and review. We want to hear how you liked it.
We'd love it if you shared the recipe with your friends on social media!
Frijoles De La Olla (Mexican Beans)
These black beans are one of the simplest and most ubiquitous dishes in Mexican culture. They can be served with a sprinkle of queso fresco and salsa, or fresh serrano chiles, cilantro and a squeeze of lime with warm tortillas. Also a delicious side dish for most any main course, Mexican or not.
INGREDIENTS:
FOR BLACK BEANS:
1

pound

dried black beans

¼

large

white onion

do not chop

2

large

cloves garlic

lightly mashed, skins removed

8

cups

cold water

2

epazote leaves

or bay leaves (optional)

1

serrano pepper

1

teaspoon

lard or olive oil

optional

2

teaspoons

Diamond Crystal kosher salt

or 1 teaspoon Morton's kosher salt
GARNISHES:
crumbled queso fresco

salsa

cilantro

serrano pepper

squeeze of lime

warm flour tortillas
DIRECTIONS:
FRIJOLES DE LA OLLA ON THE STOVETOP:
Pour the black beans onto a rimmed baking sheet and sort through them to remove any damaged or broken beans and any pebbles or other foreign objects.

Transfer the beans to a large heavy pot (like a Dutch oven) and cover them with cold water to rinse. Drain the beans and add water to cover the beans by about 2 inches. Let them soak overnight. The beans will rehydrate.

Drain the black beans and rinse again until the water is clear. Transfer the black beans back to the dutch oven.

Add the quarter of onion and two garlic cloves. Pour the 8 cups of water over the beans and bring to a boil. Cover the pot and simmer for 1 1/2 hours to 3 hours (it really depends on the beans and how old they are as to how long they will need to cook) until they are tender.

Use a sharp knife to make a slit along the side of the serrano pepper so steam can escape.

Remove the lid and add the epazote or bay leaves (if using) and serrano. Continue to cook with the lid off, stirring occasionally for 20-30 minutes or until the beans are soft. Season with salt and lard or olive oil if using.
MEXICAN BEANS IN AN INSTANT POT:
Add the beans, onion and garlic to the Instant Pot with 7 cups of water. Cook for 30 minutes on the Bean setting with the valve closed.

Quick release the beans. Test a bean to verify its tender Add the serrano pepper and epazote or bay leaves(if using) and continue pressure cooking the Mexican beans for 5-10 minutes (depending on how ).

Season with salt and lard or oil and cook for 5 additional minutes with the lid off on sauté. Stir occasionally.
FOR THICKER, CREAMIER CONSISTENCY BEANS:
For thicker beans, scoop out 1-2 ladles of cooked beans (1/2 to 1 cup) and a little broth and mash them with a potato masher or blend them in a blender or food processor until smooth. Add the mashed beans back to the pot and stir to combine.

Serve with desired garnishes or as a side dish to a larger meal.
NOTES:
Make this recipe using pinto beans instead.
NUTRITION:
Calories:
201
kcal
|
Carbohydrates:
36
g
|
Protein:
12
g
|
Fat:
1
g
|
Saturated Fat:
0.3
g
|
Polyunsaturated Fat:
0.4
g
|
Monounsaturated Fat:
0.4
g
|
Sodium:
585
mg
|
Potassium:
855
mg
|
Fiber:
9
g
|
Sugar:
1
g
|
Vitamin A:
17
IU
|
Vitamin C:
1
mg
|
Calcium:
73
mg
|
Iron:
3
mg
Pin it for later!