Try this red cabbage slaw for a brilliantly crunchy, colorful side dish or topping for tacos, tostadas, pulled pork and sandwiches. This easy side dish is ready to eat in about 15 minutes, and while it's best eaten on the first day, the light coleslaw dressing won't weigh down the ingredients and will hold up for several days afterward.
Have you noticed how red cabbage has more of a purple hue? So why do they call it red cabbage? Why not purple? Or magenta — (which is what it looks like when you cook it)?
It's like jumbo shrimp. Who comes up with this stuff?
If we're basing it solely on appearance, this should be called purple cabbage slaw, but I'll stick with the traditional "red" since this mayo-free slaw recipe is made with red cabbage.
This crunchy salad tastes tangy, light, and faintly sweet. Despite the jalapeno, it's not overly spicy.
A good coleslaw can enhance and brighten just about anything. We love red cabbage slaw for tacos, sandwiches and as a side dish for anything grilled or barbecued.
Why you'll love this red cabbage slaw recipe
It's quick and easy to make; ready to eat in 15 minutes.
Traditional coleslaw uses a combination of white and red cabbage, not the whole head, which means you've got plenty of leftover veg lurking in your crisper. With a single color, you won't have leftovers giving you the hairy eyeball for the next week.
It's crunchy, tangy, and bright!
No mayo in the coleslaw dressing makes it a low-calorie, healthy dish.
Visually, it's a stunner. The colors POP and brighten up anything you serve it with.
Ingredients for red cabbage salad
Red Cabbage
Jalapenos
Cilantro
White Wine Vinegar
Granulated Sugar
Celery Seed
Kosher Salt
Black Pepper
There's more than one way to shred cabbage for coleslaw and all of them are pretty simple, though I do have a preferred method.
Ways to shred red cabbage for slaw:
BOX GRATER (shown above): Cut the cabbage into halves or quarters (depending on how large it is) and hold the core end with you hand. Grate the cabbage against the large holes of a box grater.
FOOD PROCESSOR: Fit your food processor with the shredder attachment. Cut the cabbage into large pieces (discarding the core) and load the chunks into the feeding tube with the machine running.
CHEF'S KNIFE or SANTOKU: Cut the cabbage vertically, then slice each half into quarters. Remove the rigid core and discard. Place a red cabbage quarter flat on a cutting board and use a sharp knife to slice into thin (1/8 inch)slices.
MANDOLINE – A mandoline makes quick work of thinly slicing the cabbage into perfectly even ribbons, and you can adjust the thickness of the cuts. Just be sure to use a guard to prevent slicing your fingers.
Each of these methods is easy and effective. Using the food processor makes very quick work of shredding the red cabbage, however, I've found that both the food processor and box grater almost do too good of a job, because it grates the vegetable almost too finely.
Finely grating will promote faster wilting and so your red cabbage slaw may not stay as crunchy or last for as long as you'd want.
Therefore, I prefer to slice my red cabbage by hand or use a mandoline, so the veggie stays crisper for longer. I also appreciate the look of sliced red cabbage, with its longer, crinkly ribbons and bold white interior. It's got more character.
Coleslaw without mayo
Vinegar based coleslaw has long been one of my favorite ways to enjoy cabbage.
Why?
Obviously, it has less fat and calories than its mayonnaise-based counterparts, so its a healthy slaw.
Because there's no mayonnaise, its great for cookouts, picnics and barbecues as it can sit out at room temperature (or backyard temps) without spoiling.
And its so easy to make (literally 2 minutes of hands-on time).
How to make mayonnaise free coleslaw dressing
In a small bowl, combine the sugar, kosher salt, celery seed, black pepper.
Add the white wine vinegar and whisk to combine.
See? Easy peasy.
How to make red cabbage slaw:
In a large bowl, combine the shredded red cabbage, minced jalapenos, and chopped cilantro.
Add the slaw dressing and use a pair of tongs or salad servers to toss the ingredients together and coat the red cabbage. Serve.
Variations:
Add shredded carrots to the coleslaw mix. (A color combo that's perfect for Halloween).
Add 1/3 cup of mayonnaise or sour cream for creamy red cabbage slaw. (Note: the dressing will turn a pink color).
Add diced or julienned apples (skin-on) for a sweet-tart addition.
Add golden raisins for a sweet chewy contrast.
Add a tablespoon of your favorite hot sauce to the dressing for more spice.
Add diced sweet onions for more crunch or thin sliced red onions for more spice.
Swap granulated sugar for honey or agave.
Swap the white wine vinegar for apple cider vinegar, fresh lemon juice, or lime juice.
Don't have cilantro? Chopped fresh parsley will add a freshness and bright green color.
FAQ's
Can I make red cabbage coleslaw ahead of time?
Yes, you can make it several hours ahead of time, but make it on the day you want to serve it for the best flavor and texture. If you make it several days in advance, I recommend shredding the cabbage, dicing the jalapenos, covering it, and then refrigerating it. Make the dressing in a separate bowl and refrigerate. Combine the cabbage and dressing just before serving. Add chopped cilantro at the last minute, so it stays fresh.
How long can the red cabbage slaw stay out?
It depends on your environment, inside at 75° no mayo slaw should be ok at room temperature for 2-3 hours. Outside in 90° heat, it will wilt faster, so maybe 1 to 1 1/2 hours. To ensure freshness, especially outside, bring the slaw out when you're ready to serve other foods and store in a refrigerator or cooler or rest a bowl of slaw over a bowl of ice or freezer packs to keep it chilled.
What goes with red cabbage slaw?
More coleslaw recipes you'll love: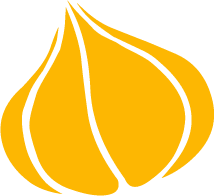 Tried this recipe? Leave a rating and review.
Your comments and shares are invaluable to me and the thousands of readers who use this site daily. If you've made the recipe, leave a star rating and review. We want to hear how you liked it.
We'd love it if you shared the recipe with your friends on social media!
Red Cabbage Slaw
This fresh, lively red cabbage slaw makes a great healthy side dish for grilled and barbecued favorites or a vibrant topping for sandwiches, tacos, and more. This quick and easy salad combines red cabbage, jalapenos and fresh cilantro with a simple no mayo slaw dressing.
INGREDIENTS:
1

small

head of red cabbage

very thinly sliced

1

jalapeno

minced

½

cup

cilantro

chopped

2

tablespoons

granulated sugar

1

teaspoon

Diamond Crystal Kosher Salt

or 1/2 teaspoon Morton's Kosher salt

¼

teaspoon

celery seed

¼

teaspoon

fresh ground black pepper

2

tablespoons

white wine vinegar

(or apple cider vinegar)
DIRECTIONS:
MAKE THE SLAW DRESSING:
In a small bowl combine the sugar, kosher salt, celery seed, black pepper and white wine vinegar. Whisk to combine and set aside.
MAKE THE PURPLE CABBAGE SLAW
Cut the cabbage in half from top to bottom and through the core. Cut into quarters and slice out the core of the cabbage.

Rest the cabbage on its flat side and use a sharp knife to cut super thin slices from top to bottom. Continue slicing cabbage until you have about 4 cups.

In a large bowl, combine the sliced cabbage, jalapenos and chopped cilantro. Add the dressing and toss to coat.
NUTRITION:
Calories:
47
kcal
|
Carbohydrates:
11
g
|
Protein:
1
g
|
Fat:
0.2
g
|
Saturated Fat:
0.03
g
|
Polyunsaturated Fat:
0.1
g
|
Monounsaturated Fat:
0.03
g
|
Sodium:
414
mg
|
Potassium:
247
mg
|
Fiber:
2
g
|
Sugar:
8
g
|
Vitamin A:
1170
IU
|
Vitamin C:
57
mg
|
Calcium:
46
mg
|
Iron:
1
mg
Pin it for later!