Instant Pot BBQ Pulled Pork Tenderloin
This easy pulled pork tenderloin recipe comes together quickly in the Instant Pot. Use my flavorful Kansas City style pulled pork rub to season the meat. This meal cooks in only 45 minutes and the moist, tender Instant Pot pulled pork tenderloin shreds easily with a fork. You'll want this classic BBQ on sandwiches, in tacos or even tucked into lettuce wraps for a healthier pulled pork dinner.
Instant Pot Pork Tenderloin
If you grew up on pulled pork sandwiches like I did, this quicker, easier (and healthier) pulled pork tenderloin will become a regular in your dinner rotation. It's meaty, tender, and well seasoned with a flavorful all purpose BBQ rub that's perfect for pulled pork.
What's the best cut of meat for pulled pork?
There is no "best" cut. The real questions to ask yourself are:
How much time have you got?
How healthy do you want to be?
How many people are you feeding?
Pork tenderloins are smaller
We are down to 2 adults in our house (empty nest), so cooking a 7 or 8 pound Boston butt seems like overkill for our household, whereas pork tenderloins are generally only 3/4 to one pound each.
They're healthier
Pork tenderloin tends to be leaner, with less saturated fat than the typical pork shoulder.
Cooks faster
Because its smaller and leaner with less connective tissues, the tenderloin cooks faster, too. Especially in the Instant Pot.
For those reasons, pork tenderloins are my preferred cut for quick and easy pulled pork at home. However, if you want a slow smoked pork butt, this one is legit.
Ingredients for BBQ pulled pork
Apple Cider Vinegar
Cornstarch
Water
Pulled pork rub
I use my Kansas City all purpose rub for this pulled pork tenderloin recipe. It makes about 1 1/2 cups of seasoning and will last for 3 months in the pantry, so it's always ready to use.
Best BBQ sauce
The Jim Beam BBQ Sauce is really good too. It's sweet, smoky, spicy and has a healthy dose of Kentucky bourbon that you'll love with the pulled pork tenderloin. This recipe makes just enough to simmer with the Instant Pot pork tenderloin, plus extra for pulled pork sandwiches.
Substitutions
If you have another BBQ rub seasoning or favorite barbecue sauce, feel free to substitute them. No judgement here.
How To make Instant Pot Pulled Pork Tenderloin
Cut the pork into large chunks (so it fits better in the Instant Pot).
Season the meat liberally with the BBQ rub for the pulled pork.
Heat oil in the Instant Pot using the Sauté feature and sear the chunks of pork tenderloin on all sides. (Use a pair of tongs for this).
Transfer the pork to a plate and add chicken broth, BBQ sauce and apple cider vinegar to the Instant Pot. Use a wooden spoon to scrape the bottom of the pot to get up the browned bits (a.k.a fond). That's where the flavor is.
Return the pork tenderloin to the Instant Pot and cook on high pressure for 45 minutes.
When the pork is done, let the pot naturally reduce in pressure for 10 minutes, then hit the vent button for rapid release.
Transfer pork tenderloin chunks to a bowl or cutting board.
Be sure to reserve the braising liquids for later in the recipe.
How to shred the meat
The BBQ pork chunks will be very tender, making it simple to shred the meat. You can pull the pork on a large cutting board or in a mixing bowl. I find the mixing bowl to be less messy.
A pair of tongs will help break the braised pork chunks into smaller pieces.
Use two large forks to further pull the pork tenderloin apart into meaty shreds. Once you've got the right consistency, set the pork aside.
The pork might look a little dry at this point, but don't worry. We're going to fix that next!
The braising liquid from the instant pot is perfect for adding moisture to the bbq pulled pork tenderloin, but before you just ladle it out, you want to thicken it a bit.
Adding a cornstarch slurry (cornstarch mixed with water) will make the braising liquid saucy enough to cling to the pulled pork. That's what we're looking for.
Thickening the braising liquid
Mix water and cornstarch together and stir until it's smooth.
Turn the Instant Pot's sauté function on and bring the braising liquids to a boil.
Add the cornstarch slurry, stirring constantly as it simmers until the sauce starts to tighten up. It will go from watery to viscous. Not overly thick or pasty, it just adds more body to the braise.
Finishing Instant Pot pulled pork
Don't use ALL of the braising liquid, in the BBQ pulled pork, otherwise it will be too saucy and wet.
Instead, add about 1/2 cup of the BBQ braising liquid at a time to the pork and toss well with a pair of tongs.
Continue to add the sauce about 1/4 to 1/3 cup at a time, mixing well after each addition until the pulled pork tenderloin is moist but not sopping.
Taste for seasonings and adjust as necessary.
FAQ's
How do I store pulled pork tenderloin?
It will keep in an airtight container in the refrigerator for up to 5 days.
What's the best way to reheat it?
You can microwave it in one minute increments, stirring after each until it's heated through.

However, I actually prefer to heat it on the stove.

Just put it in a small pan with a lid and warm the bbq pulled pork over medium heat, adding a little moisture to the pot by using some reserved braising liquid or chicken broth (to keep it moist and less likely to stick to the pot). Stir occasionally, until it's heated through.

Can you freeze pulled pork?
Yes. Pack it tightly into portioned freezer storage containers or ziplock freezer bags. You might also want to freeze any reserved braising liquid for reheating. It will keep for up to 3 months. Defrost before reheating.
Is Instant Pot pulled pork tenderloin healthy?
I guess it depends on your definition of "healthy". This recipe is low in saturated fat, high in protein and is only 300 calories per serving. Not bad in my book, but it does have carbohydrates from the sugars in the pulled pork rub and bbq sauce.
What can I do with bbq pulled pork?
I'm glad you asked.
Make pulled pork sandwiches with coleslaw on a soft bun.
Add cheese, lettuce and tomato for a warm hoagie.
Tuck it into tortillas for a pulled pork taco.
Use it as a filling for your morning omelette.
Fill lettuce leaves for a gluten free option.
Top with mashed potatoes and bake in a casserole for a BBQ Shepherd's Pie. (I did this last night… OMG – so good, but I don't have pictures).
More pulled pork recipes (and other pulled meats) you might like: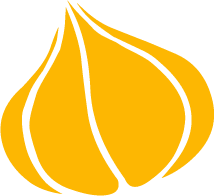 Tried this recipe? Leave a rating and review.
Your comments and shares are invaluable to me and the thousands of readers who use this site daily. If you've made the recipe, leave a star rating and review. We want to hear how you liked it.
We'd love it if you shared the recipe with your friends on social media!
Instant Pot Pulled Pork Tenderloin
A quick and easy Kansas City style pulled pork without the all day smoke. This simple (healthier pulled pork recipe uses pork tenderloin instead of the standard Boston butt, so it's less fatty, with just as much flavor.
DIRECTIONS:
Remove the pork tenderloins from their packaging and transfer to a rimmed sheet pan. Blot the pork dry with a paper towel.

Sprinkle the pork liberally on all sides with the Kansas City BBQ Rub and pat the rub into the flesh with your fingers. Cut the pork into 3 or 4 chunks and season again with more rub to coat the cut ends.

Turn on the "Saute" function on the instant pot and add the olive oil. When the oil is hot, carefully use a pair of tongs to transfer the pork to the Instant Pot. (Don't drop the pork into the pot or the oil will splatter).

Sear the pork on all sides, turning occasionally with the tongs. This can take about 7-10 minutes. Transfer the pork back to the rimmed sheet pan. (Don't worry about cross contamination because the pork will be completely cooked in the instant pot later.)

Add the chicken broth, 3/4 cup BBQ Sauce and apple cider vinegar to the Instant Pot and stir and scrape the bottom of the pot with a wooden spoon to loosen up the crusties on the bottom. That's where all the flavor is.

Transfer the pork chunks back to the Instant Pot along with any accumulated juices and spice rub seasoning. Place the lid on the pressure cooker and cook on High Pressure for 45 minutes.

Let the pressure reduce naturally for 10 minutes, then switch on the vent valve to release the pressure.

Using a pair of tongs, transfer the pork chunks to a large bowl and shred the pork apart with the tongs or a pair of forks. Set aside.

Mix the cornstarch and water in a small bowl until smooth.

Turn the Instant Pot on to the saute feature and heat the pan juices to a boiling. Stir in the cornstarch slurry and cook, stirring constantly for 1-2 minutes or until the sauce thickens. slightly.

Add the thickened sauce to the pulled pork 1/2 cup at a time, stirring and mixing as you go. You want the pork to be coated and saucy, but not dripping.

Stir in the remaining 1/4 cup of BBQ sauce and transfer to a serving bowl.

Serve with soft kaiser rolls or other buns, coleslaw and extra BBQ sauce on the side.
NUTRITION:
Calories:
299
kcal
|
Carbohydrates:
18
g
|
Protein:
36
g
|
Fat:
9
g
|
Saturated Fat:
3
g
|
Trans Fat:
1
g
|
Cholesterol:
111
mg
|
Sodium:
474
mg
|
Potassium:
818
mg
|
Fiber:
1
g
|
Sugar:
9
g
|
Vitamin A:
294
IU
|
Vitamin C:
3
mg
|
Calcium:
108
mg
|
Iron:
5
mg
Pin "Instant Pot Pulled Pork Tenderloin" for later!