When you're craving a warm, hearty, meaty dish. Look no further than the humble Boston butt (a.k.a. pork shoulder) This hearty, homestyle pork ragout is a slow cooked wonder. Braised pork shoulder, cooked until meltingly tender, infused with aromatics, tomato and wine. I like to use my dutch oven for this Boston butt recipe, but it can also be made in the slow cooker or instant pot to wonderful results. When it's cold outside, this satisfying pork dish will warm you up.
Most people meander happily through life without understanding the distinction between ragout and ragù. I was one of those poor souls about 5 minutes ago, however, inquiring minds WANT TO KNOW…
Ragù and Ragout may be pronounced the same way, but there IS a difference.
Ragout
Ragout is of French origin (did I mention I was half French?) of meat , fish or vegetables cooked in a sauce like a stew and can be served over pasta, couscous or even a creamy polenta. The meat is usually cubed or can be shredded, but it doesn't have to be. Therefore, shrimp and grits could technically be classified a ragout… as could pot roast or Julia Child's Boeuf Bourguinon. This pork dish qualifies as Ragout.
Ragù
Ragù (aside from sharing the name of that very American pasta sauce) is inherently an Italian meat sauce dish – made from GROUND or MINCED meat with or without tomatoes. Essentially a stew vs. a sauce. Like this Beef ragu.
Yes. Boston butt is a pork shoulder and vice versa. Two names for the very same cut of meat.
The semantic change that made the two words interchangeable came in Colonial times when pork shoulders were shipped in barrel containers called "butts" to the colonies. Boston was one of the ports they were shipped to — and Boston Butt became synonymous with pork shoulder.
The simple ingredients for this braised pork shoulder are probably things you already have in your pantry and refrigerator. I DO recommend using good quality San Marzano tomatoes (in their own sauce) for this recipe, just to give it a really deep, unctuous flavor. You don't need a lot of wine for this boston butt recipe, either…only about 1/3 cup. You can sip the rest with dinner.
Ingredients For Pork Ragout
Pork Shoulder
Olive Oil
Salt
Pepper
Onion
Celery
Carrot
Garlic
Mushrooms
Bay Leaves
Fresh Rosemary
Fresh Thyme
San Marzano Tomatoes
Red Wine
How Big Are Boston Butts?
Note: pork shoulders are naturally large pieces of meat, you'll usually find them in the 5-6 pound range. For this recipe, I'm only using about 1 1/2 pounds of Boston butt for this pork dish. There's only 2 of us in the house, after all. I buy the whole shoulder and cut it into smaller chunks that will feed 2-4 and wrap and freeze them until I'm ready. That way, I'm not stuck with an immense amount of meat at one sitting. You can do this too, or if you want to double the recipe (about 3 pounds of braised pork shoulder), you can.
I like to make this pork ragout in a Dutch Oven, because of the slow even heat it delivers as well as the heavenly aromas but you can also make it in a slow cooker or Instant Pot. I'll tell you how.
How To Cook Braised Pork Shoulder
For Dutch Oven Method:
For Dutch Oven:
Sear the chunks of meat in hot oil until browned.
Transfer to a dish and sauté the vegetables until tender.
Stir in the tomatoes, wine and herbs.
Transfer the pork back to the pot along with any juices and nestle into the sauce.
Cover and cook in the oven for 2 to 2 1/2 hours or until the braised pork shoulder is fork tender.
For Slow Cooker Method:
The only difference between this and the slow cooker is that you'll have to sear the meat and saute the vegetables BEFORE adding to the slow cooker. Don't skip that step.
Sear the meat in hot oil and transfer to a plate or baking dish.
Saute the vegetables in the same pan as the meat, until tender and the mushrooms have given up their liquid and started to brown.
Transfer the vegetables to the crock pot.
Add the rest of the ingredients to the vegetables and stir well.
Add the pork and any accumulated juices to the pot and press them into the liquid so that they're about 3/4 way into the sauce.
Cover and cook the pork ragout in a slow cooker on high for 2-3 hours or on low for 6-8.
For Instant Pot Method:
Use the sauté function to brown the meat as indicated above.
Transfer the meat to another platter and continue to sauté the vegetables until they're tender and the mushrooms have given up their liquid.
Add the rest of the ingredients to the pressure cooker and tuck the pieces of pork shoulder into the sauce.
Cook on high pressure for 50 minutes and let the pressure release naturally.
I'll admit, when you take the lid off the Dutch Oven/Slow Cooker/Instant Pot, it may not be much to look at. That's because it's not quite finished yet. You have to "pull" or "shred" the Boston butt.
Shredding Braised Pork Shoulder For Pork Ragout
Use a pair of tongs to remove the chunks of meat and transfer the pork to a wide-shallow bowl.
Use a pair of forks to gently pull the meat apart into shreds.
Transfer the pork back to the sauce and stir to combine.
This pork dish is warm, hearty and comforting, especially on a cold fall or winters evening. The aromas throughout the house are undeniably enticing and I promise that as it cooks, everyone will be asking, "What smells so good?". If the cold weather is punishment, consider this hearty, homestyle pork ragoût your reward for surviving it!
What To Serve with Pork Ragout:
More Recipes Using Leftover Braised Pork Shoulder:
Aside from its flavor and versatility we love pork because it's such an economical protein, especially for the yield.
More Easy, Economical Pork Dishes:


Garlic & Zest is a participant in the Amazon Services LLC Associates Program an affiliate advertising program designed to provide a means for sites to earn advertising fees by advertising and linking to Amazon.com.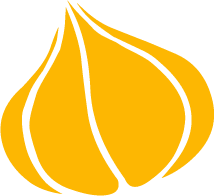 Tried this recipe? Leave a rating and review.
Your comments and shares are invaluable to me and the thousands of readers who use this site daily. If you've made the recipe, leave a star rating and review. We want to hear how you liked it.
We'd love it if you shared the recipe with your friends on social media!
Hearty Homestyle Pork Ragout
This hearty pork ragout is made with pork shoulder braised in a rich liquid of San Marzano tomatoes and wine with aromatics. It's a meaty, rich comfort food that's great over mashed potatoes or buttered noodles.
INGREDIENTS:
2

tablespoons

olive oil

1 ½

pounds

boneless pork shoulder

½

teaspoon

kosher salt

divided

¼

teaspoon

black pepper

1

cup

diced onion

1

stalk celery

diced

1

carrot

peeled and diced

3

large

cloves garlic

minced

8

ounces

mushrooms

sliced

2

bay leaves

2

sprigs rosemary

4

sprigs thyme

14

ounce can

san marzano tomatoes in puree

⅓

cup

red wine
DIRECTIONS:
Preheat the oven to 325°.

Cut pork shoulder into 3-4 large chunks. Sprinkle with 1/4 teaspoon kosher salt and pepper. In a dutch oven over medium high heat add the olive oil. When oil is hot, add the chunks of pork and brown it on all sides, turning every so often – this should take 10-12 minutes. Transfer the pork to a plate and add the onion, celery, carrot, garlic and mushrooms to the dutch oven. Sprinkle with remaining kosher salt and cook over medium heat until some of the liquid is given off and the vegetables are tender, about 4-5 minutes.

Using a piece of kitchen string or twine, tie the rosemary and thyme leaves into a bundle. Add them to the vegetables along with the bay leaves. Stir in the tomatoes, breaking them up with the back of a wooden spoon or tongs. Stir in the red wine. Add the pork back to the pot along with any accumulated juices. Settle the pork into the vegetables and cover tightly with a lid. Transfer to the oven and braise for 2 1/2 hours.

Transfer the pork to a cutting board. Use a pair of forks or tongs to pull apart the pork into long shreds. Add the pork back into the pot and stir it to blend with the sauce. Season to taste with salt and pepper. Serve over buttered egg noodles.
NUTRITION:
Calories:
365
kcal
|
Carbohydrates:
15
g
|
Protein:
42
g
|
Fat:
13
g
|
Saturated Fat:
2
g
|
Cholesterol:
102
mg
|
Sodium:
537
mg
|
Potassium:
1272
mg
|
Fiber:
3
g
|
Sugar:
8
g
|
Vitamin A:
2855
IU
|
Vitamin C:
16.3
mg
|
Calcium:
68
mg
|
Iron:
3.5
mg
"Pin It" For Later!