Beef Carbonnade (Carbonnade à la Flamande)
Beef carbonnade is a flemish stew that gets its depth of flavor from searing and caramelizing, then slowly braising in a dark, lager beer. This hearty, rich carbonnade flamande is easy to make in a dutch oven but also works in a slow cooker or Instant Pot.
This article has been updated for recipe, content and photos since it's original publication in 2016.
What is carbonnade flamande?
This Belgian beef stew goes by many names. Known in Dutch as stoofvlees or stoverij and in French as carbonade (more commonly spelled carbonnade in English). It's a warm, hearty, stick-to-your-ribs recipe that will warm you from the inside out.
Considered the Belgian answer to France's boeuf (beef) bourguignon, this Flanders stew is a wonder.
Carbonnade flamande recipes fluctuate by region and individual families, but sweet caramelized onions and dark Belgian beer are the main flavor components of this braised beef recipe.
What you'll love about this beef carbonnade:
It can be made several days ahead of time.
You can make carbonnade on the stovetop, oven, slow cooker, or Instant Pot.
Leftovers keep well.
Though it does contain alcohol, the beer cooks off, and the flavor remains.
This beef carbonnade is an enticing stew that's a great meal for cooler weather.
Ingredients for carbonnade flamande
Beef Chuck Roast – this is the best cut for a slow braise, while usually considered a tough cut, it tenderizes with a low braise and becomes fork tender.
Bacon – adds smoky flavor and is perfect for searing and browning the beef.
Onions – I use yellow onions, but white or red onions are fine too.
Dark Belgian Ale or Lager – to add the signature malty flavor.
Brown Sugar – adds just a touch of sweetness
Malt Vinegar (or apple cider or red wine vinegar)
Garlic – for a pungent flavor that mellows as it simmers.
Dried Thyme -you can also use fresh thyme, but you'll need about 3x as much.
Carrots – adds sweetness to the braise.
Low Sodium Beef Stock (or homemade beef bone broth)
Kosher Salt – We recommend Diamond Crystal Kosher salt.
Black Pepper – freshly grated will give you the best flavor.
Unsalted Butter – I prefer unsalted to control the sodium content.
Olive Oil – no need for an expensive extra virgin olive oil.
All Purpose Flour – I use King Arthur's unbleached flour.
My preferred method of making slow-cooking stew is in a dutch oven, which can seamlessly float between your stovetop and range for the best of both worlds.
Of course, you can use your Instant Pot or pressure cooker as well as a slow cooker or Crock Pot, and I've given instructions for those methods below.
How to make beef carbonnade in a dutch oven:
Preheat the oven to 325°.
Trim the fat and sinew from the beef and cut it into 1/2″ x 2″ strips. Pat the beef dry with paper towels. Season the meat with salt and pepper.
Heat butter and olive oil in the dutch oven and sear the beef in batches until browned on all sides. Transfer to a rimmed sheet pan and set aside.
Brown the bacon in the same pot until crispy. Drain the bacon and transfer it to a dish lined with paper towels.
Discard all but 2 tablespoons of the rendered bacon fat, add the onions to the pot, and stir to combine. Cook slowly over medium-low heat with the lid askew on the dutch oven until the onions cook down and caramelize, stirring occasionally.
Deglaze the pot with about 1 cup of the Belgian beer and cook for 4-5 minutes, stirring and scraping the pot with a wooden spoon to get the browned bits.
Stir in the brown sugar, vinegar, garlic thyme, bay leaves, and carrots, then add the remaining lager and a cup of beef stock.
Transfer the beef back to the dutch oven and bring the pot to a boil. Cover tightly with a lid and transfer the beef carbonnade to the oven to braise for 1 1/2 hours.
Mash butter and flour with a fork until a fine paste forms with no dry bits left.
Remove the carbonnade a la flamande from the oven and transfer it to the stovetop over medium-high heat.
Stir in the flour and butter mixture and bring the stew to a simmer. Cook for 3-4 minutes until the Beef carbonnade thickens slightly and the gravy is velvety with no lumps.
Stir in the reserved bacon.
Pro-Tip: I know it's a pain to brown the beef strips in batches, but trust me, you want to take your time. Working in smaller quantities will help the meat brown without releasing so many juices that would ultimately steam or boil the beef chunks, not sear them.
The most significant difference between the Dutch oven and the Instant Pot methods is how you caramelize the onions for the carbonnade. Otherwise, you'll follow the same primary method of making Belgian beef stew in the Instant Pot.
Making carbonnade of beef in the Instant Pot
Season the beef with salt and pepper. Use the sauté function on the pressure cooker and work in several batches to brown the meat in butter and olive oil, then transfer to a rimmed sheet pan.
Crisp the bacon, drain and transfer to another plate.
Discard all but two tablespoons of the bacon fat and add the onions. Stir to combine, seal the Instant Pot with the lid and cook on high pressure for 4 minutes. Use the quick release.
Add the brown sugar, vinegar, Belgian beer, beef broth, garlic, thyme, bay leaves, carrots, beef, and any drippings. Stir to combine.
Seal the multi-cooker and cook on high pressure for 25 minutes.
Mix the flour and butter until it forms a paste, and add it to the braised beef recipe.
Turn on the sauté function and constantly stir until the beurre manie (butter mixture) has melted into the gravy and the sauce is smooth and slightly thickened.
Stir in the reserved bacon.
Using a slow cooker to make the Belgian beef stew requires another pan or skillet because Crock Pots can't sear the meat and caramelize the onions as you can in a skillet over a burner.
How to make beef beer stew in the slow cooker:
You can use a large, heavy skillet and follow the instructions given for the Dutch oven to the point of combining all ingredients in step 7.
Transfer the beef and deglazed caramelized onions to the slow cooker with any collected juices.
Add the brown sugar, vinegar, garlic, thyme, bay leaves, carrots, beef broth, and remaining beer.
Put the lid on the slow cooker or Crock-Pot and cook on low heat for 4-6 hours or until the beef is fork-tender.
Stir in the reserved bacon.
Unlike some supreme court justices who like beer, I admit it's generally not my first choice of beverage. Therefore, I defer to the experts on which style of beer works best in a carbonnade recipe, though it would make sense to use a dark Belgian ale since we're talking about a Flemish stew.
What's the best beer for Carbonnade a la Flamande?
In the middle ages, Benedictine monks were required to be self-sufficient and, thus, made and sold goods to sustain themselves, with any profits going to charity. One of their best-selling products was/is a variety of ales.
Trappist and Abbey ales have the designation of origins similar to the distinctions found with many food products like San Marzano tomatoes or Rhum Agricole.
Trappist and Abbey ales are known for both blond and dark ales; I'd recommend using the darker versions for the Belgian beef stew.
Beers to try:
Also look for Flanders sour ales:
Liefmans Goudenband – brown ale
Vander Ghinste Oud Bruin – brown ale
Rodenbach – red ale
Duchesse De Bourgogne – red ale
Any of these will give your Flemish stew an air of authenticity, but if you're more concerned with making dinner than sourcing D.O.P. ingredients, look for a dark beer to add malty and caramel notes.
Local breweries:
According to Forbes, small breweries have had a resurgence in the last dozen years, and cities big and small often have one or two locally owned breweries.
I'm all for supporting our communities, so if you have a local brewer, ask them for their recommendation on this stew.
If all you have is the grocery store or 7-Eleven nearby:
Ultimately, it's your kitchen, and I'm not the food police, so if your options are limited, I understand. You can just do your best with what's available.
Using a pale lager (like Stella Artois) will produce a good version of this beef and beer stew, just not as dark or malty as the traditional ales.
Confession: I've even made this braised beef recipe in the past using Guinness Stout in a nod to St. Patrick on his special day.
Variations:
Traditionally, beef carbonnade doesn't have carrots added to the stew, but I like them, so I did. I just wanted to let you know that you can leave it out.
Add cut-up or mini Dutch potatoes to the stew to braise with the beef instead of serving them on the side. It's not customary, but it will save you another pot to clean.
Again, not traditional, but you can add other vegetables to this Belgian beef stew. Parsnips and turnips would be good accompaniments, and you can also add some frozen peas just before serving (they'll thaw quickly in the hot carbonnade).
What goes with beef carbonnade?
Traditionally, you would serve boiled potatoes, french fries, or stoemp (pronounced stoomp), a traditional Belgian dish of potatoes, cabbage, and/or brussels sprouts and carrots, similar to an Irish colcannon.
I think this would be very good with mashed potatoes or served over buttered noodles, which is what I did here.
Other accompaniments:
Warm crusty sourdough bread.
Of course, you'll want to wash it down with the same ale you cooked with.
Frequently asked questions:
How do I store leftovers?
Place in a storage container with a tight-fitting lid. Store in the refrigerator for up to 5 days. Reheat in the microwave or on the stovetop.
Can I freeze beef carbonnade?
Yes. It will keep for up to two months in the freezer. Defrost before reheating.
How does it taste?
My husband had a really tough time with this Flemish Belgium stew. First, because there was a good Abbey ale in the refrigerator with strict warnings not to touch it. Second, after I made the carbonnade, the natural light in my kitchen had shifted, and I had to wait until the next day to get these final pictures…
That meant that he came home expecting the braised beef recipe for dinner and instead was shuffled out to the grill to cook a pork tenderloin: darn and shucks.
However, the next night, he was very excited about the meal.
The carbonnade of beef was fork tender, the sauce rich and malty with a slight tanginess. I served the Belgian beef carbonnade in a shallow bowl over thin egg noodles with a few sprigs of fresh parsley.
He returned two, then three times, and ultimately claimed the flemish beef leftovers for his lunch the next day.
I think you're going to enjoy this one! Bon appetit!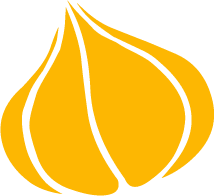 Tried this recipe? Leave a rating and review.
Your comments and shares are invaluable to me and the thousands of readers who use this site daily. If you've made the recipe, leave a star rating and review. We want to hear how you liked it.
We'd love it if you shared the recipe with your friends on social media!
Beef Carbonnade (Carbonnade à la Flamande)
This traditional beef carbonnade (Flemish stew) is made with beef chuck roast and seasoned with caramelized onions, beef broth and dark ale, which lends sweet and sour flavors to the Belgian beef stew.
SPECIAL EQUIPMENT:
Dutch Oven

can use slow cooker or instant pot.
INGREDIENTS:
FOR THE CARBONNADE:
3

tablespoons

butter

divided

1

tablespoon

olive oil

2

pounds

chuck roast

¾

teaspoon

kosher salt

divided

½

teaspoon

black pepper

4

slices

bacon

cut into 1/2″ pieces.

3

medium

onions

peeled and sliced root to tip into 1/2″ slices

2

cups

dark ale, preferably Belgian

about 1 1/2 beers

1

tablespoon

brown sugar

2

tablespoons

malt vinegar

or apple cider vinegar

2

cloves

garlic

minced

½

teaspoon

dried thyme

3

medium

carrots

peeled and cut into 1″ chunks

1

cup

low sodium beef broth

2

tablespoons

flour
SERVE WITH:
boiled red potatoes

or

buttered egg noodles

stoemp
DIRECTIONS:
TO MAKE CARBONNADE IN A DUTCH OVEN:
Preheat the oven to 325°.

Trim excess fat from the beef chuck roast and slice the meat across the grain into ½" x 2″ long. Season the beef with the kosher salt and pepper. Set aside.

Heat a Dutch oven over medium high heat. Add 1 tablespoon of butter and the olive oil. When the butter has melted, add the beef in 2-3 batches and brown, searing the strips of meat on all sides. Transfer to a rimmed baking sheet and continue to brown the meat.

Add the bacon to the pot and cook, stirring occasionally until it's crisp. Transfer bacon to a dish lined with a paper towel to soak up excess grease.

Discard all but 2 tablespoons of grease from the dutch oven and add the sliced onions. Cook, stirring occasionally with the lid slightly askew on the pot so steam can escape. Cook the onions for 25-30 minutes or until they're caramelized and golden.

Deglaze the pot with 1 cup of the lager and cook for 4-5 minutes, scraping up the browned bits (fond) from the bottom of the pot.

Add the brown sugar, malt vinegar, garlic, thyme, bay leaves and carrots. Stir to combine and add the remainder of the beef broth and lager.

Add the reserved beef and any drippings and stir to combine. Bring the carbonnade to a boil, then cover tightly with a lid and put in the oven to braise for about 1½ hours.

With the back of a fork, mash together the remaining butter and flour to form a paste (this is called a beurre manie).

When the beef is tender, remove the carbonnade from the oven and place it on the stovetop over medium high heat. Add the butter mixture to the carbonnade, stirring constantly until the sauce thickens and becomes velvety.

Taste for seasonings and adjust as necessary. Serve with steamed potatoes or mashed potatoes or over buttered noodles.
NUTRITION:
Calories:
502
kcal
|
Carbohydrates:
17
g
|
Protein:
33
g
|
Fat:
31
g
|
Saturated Fat:
14
g
|
Polyunsaturated Fat:
3
g
|
Monounsaturated Fat:
15
g
|
Trans Fat:
1
g
|
Cholesterol:
129
mg
|
Sodium:
657
mg
|
Potassium:
827
mg
|
Fiber:
2
g
|
Sugar:
8
g
|
Vitamin A:
5301
IU
|
Vitamin C:
6
mg
|
Calcium:
62
mg
|
Iron:
4
mg
"Pin" For Later!