Peas Side Dish (peas and mushrooms)
This recipe elevates frozen peas from a basic peas side dish to something a little more special. Peas and mushrooms with shallots, lemon and fresh herbs are a perfect dish to go with chicken, pork and beef. Try this frozen peas recipe today.
Why you need a frozen peas recipe
Occasionally, I find fresh peas at our farmer's market. And I pay for them. They were not cheap. But there is something rhythmic about shelling peas.
I anticipate that these peas will taste much better than ones from the grocery store because they are so fresh! I imagine all sorts of incarnations for them. I put effort into spotlighting them in my dishes.
And I'm always disappointed.
Why? Well, first, the peas are typically not uniform in size. In one pod, I'll find miniature pea-lings peas next to others that are full-grown. Weird. I mean, they're in the same pod.
Also, the yield is paltry. I've paid $5 for a lunch bag full of pea pods which only yields about 1 cup of shelled peas. And lastly, they tend to be tough. Not all, but some… and the point of having a straight-from-the-market "pea experience" is to have the freshest, most flavorful, pop-in-your-mouth reward.
After buying the farmer's market peas for two years, trying everything to prepare them and being constantly disappointed, I waved the white flag. I surrender. And I'm happier about it. Certain convenience foods make sense. Frozen peas are one of them.
They've been picked, blanched and packaged at their peak. The manufacturers must put them through a sorting facility because I've never seen a pea-ling in any carton or bag I've ever bought. And let's not forget – they are available year-round and cost about $2.50/lb. Sold.
And this frozen peas side dish is one I make again and again. It goes with everything, can be assembled in 15 minutes and mushrooms and peas are a classic combination.
Ingredients for peas side dish:
Frozen Peas – Use whatever brand you like.
Shallots – A cross between onion and garlic, this allium cooks down to a sweet side-note.
Baby Bella Mushrooms – you can also use button mushrooms or other wild mushrooms.
Homemade Vegetable Broth – you don't need much.
Olive Oil
Fresh Tarragon – fresh herbs make the difference in this dish.
Fresh Thyme – fresh is best.
Lemon Zest – avoid the bitter white pith
Butter – I use unsalted.
Salt and Pepper
How to make peas and mushrooms
Heat olive oil in a skillet over medium-low heat and sweat the shallots in the pan until they're tender and slightly translucent. Don't let them brown. Transfer shallots to a small bowl.
Add the remaining oil and increase heat to medium-high. Add the sliced mushrooms and saute until browned. Transfer mushrooms to a separate small bowl.
Add the frozen peas to the pan with broth and heat over medium-high until the peas heat through.
Remove from the heat and stir in the shallots, peas, tarragon, thyme, butter and lemon zest.
Stir to combine, taste, and season with salt and pepper as needed.
Variations:
Sweat garlic or onions instead of shallots.
Add parmesan cheese just before serving.
If you like spice, add a pinch of crushed red pepper flakes when sauteing the mushrooms.
Toss the peas side dish over cooked pasta for a vegetarian main course.
Add 1/4 cup of heavy cream and cook down for 2-3 minutes. It will cloak the peas with a lush sauce.
FAQ's
What can I do with a bag of frozen peas?
Make this frozen pea recipe, for one. Or add them to soups, casseroles and skillet dinners to add color and nutrition.
Can I use canned peas?
Yes. Rinse and drain the peas well to get rid of that tinny taste. Assemble the recipe as you would with frozen peas.
Pro-Tips
Ensure to cook the peas in the skillet until they're hot. Don't let them start to get mushy or brown. The best peas side dishes are the ones with peas that pop in your mouth.
Frozen peas are a delicious side and add a pop of freshness and color. You'll love these peas and mushrooms with lots of dishes.
What to serve with:
More recipes with peas: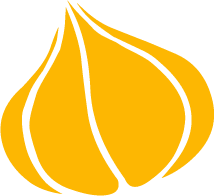 Tried this recipe? Leave a rating and review.
Your comments and shares are invaluable to me and the thousands of readers who use this site daily. If you've made the recipe, leave a star rating and review. We want to hear how you liked it.
We'd love it if you shared the recipe with your friends on social media!
Peas Side Dish (peas and mushrooms)
You'll love this simple frozen peas recipe. It's quick and easy to make, goes with everything, and this simple pea side dish is ready in 15 minutes!
INGREDIENTS:
14

ounces

frozen peas

2

medium

shallots

thinly sliced crosswise

½

pound

baby bella mushrooms

stemmed and sliced

¼

cup

homemade vegetable broth

white wine or water

2

tablespoons

olive oil

1

teaspoon

tarragon

chopped

1

teaspoon

thyme

chopped

1

lemon

zested

1

tablespoon

butter

salt and pepper to taste
DIRECTIONS:
In a medium skillet, heat 1 tablespoon olive oil over medium-low heat. Add shallots and cook 3-5 minutes until softened and slightly translucent. Do not brown.

Transfer shallots to a small bowl.

Add remaining tablespoon of olive oil to the pan and increase heat to medium high. Add mushrooms and sauté until mushrooms are browned and have given off their liquid, about 5-7 minutes. Transfer mushrooms to the shallot bowl.

Return pan to heat and add frozen peas and broth (or whatever liquid you use). Heat over medium-high heat until broth boils and peas are heated through.

Remove peas from heat and stir in the shallots and mushrooms to combine. Add the tarragon and thyme, butter and about ½ teaspoon of lemon zest. Toss to combine. Season to taste with salt and pepper. Add more lemon zest if you like. Serve.
NOTES:
Leftovers can be reheated in the microwave.
NUTRITION:
Calories:
130
kcal
|
Carbohydrates:
13
g
|
Protein:
5
g
|
Fat:
6
g
|
Saturated Fat:
1
g
|
Cholesterol:
5
mg
|
Sodium:
62
mg
|
Potassium:
377
mg
|
Fiber:
4
g
|
Sugar:
5
g
|
Vitamin A:
650
IU
|
Vitamin C:
38.6
mg
|
Calcium:
33
mg
|
Iron:
1.5
mg
"Pin It" For Later!