Tuscan tortellini soup is a real treat for the whole family, loaded with fresh or frozen cheese filled tortellini pasta in a rich broth with plenty of veggies and leftover turkey. I make this turkey tortellini soup after every Thanksgiving using leftover turkey, but I've also made it with leftover rotisserie chicken, so it doesn't have to be a once-a-year dish.
Ingredients for Tuscan tortellini soup:
Mushrooms
Olive Oil
Carrots
Celery
Onion
Fresh Parsley Sprigs
Fresh Thyme Sprigs
Bay Leaf
Salt
Crushed Red Pepper Flakes (optional)
Garlic
Chicken or Turkey Stock
Parmesan Cheese Rind (optional)
Turkey (can substitute chicken)
Fresh or Frozen Cheese Tortellini
Grated Parmesan Cheese (for serving)
Note: I use whole sprigs of parsley and thyme tied together with a string. The herbs will simmer with the soup stock to season it. Remove the bundle of herbs before serving.
You can also use dried parsley and thyme if you don't have fresh. Substitute about 1 teaspoon of dried.
I like to use a large dutch oven to make this leftover turkey soup recipe. Mine holds about 7 quarts, but you could use a 5-6 quart model as well. I prefer a dutch oven to a traditional soup pot because the enameled cast iron keeps an even heat without any hot spots.
How to make homemade Tuscan turkey tortellini soup
Brown the mushrooms in a little olive oil over medium high heat in your dutch oven.
Stir in the chopped celery, onions and carrots and cook, stirring occasionally until the celery and onions just start to get translucent.
Add the seasonings: salt, pepper, minced garlic, crushed red pepper flakes, bundle of fresh thyme and parsley.
Stir in the broth and parmesan cheese rind and bring the soup to a simmer (not quite boiling) and cook for 20 minutes.
Remove the bundle of herbs and parmesan cheese rind and discard.
Stir in the diced turkey and tortellini. Simmer until the tortellini is cooked (according to the package directions).
Add green peas and simmer just until the peas are heated through. It only takes a minute or two.
Ladle Tuscan tortellini soup into bowls and sprinkle with parmesan cheese.
For the ABSOLUTE BEST homemade turkey tortellini soup, you can't beat a homemade turkey stock. You know the one that uses up the turkey carcass and transforms the connective tissue and bones into a rich, gelatinous stock that coats your tongue with every mouthful. OMG – so good.
There's a huge difference between store-bought and homemade and while I always have store-bought stock on hand, I will always make a stock from a leftover turkey carcass or try my easy chicken stock from rotisserie chicken carcass.
What is the parmesan cheese rind for in a soup?
You might wonder about the parmesan cheese rind that I add to the stock. By cheese rind, I mean that little leftover wedge of parmesan cheese that's leftover after you've used it on Italian meatballs, or a sausage ragout and it's too hard to grate any more.
Well, this is an old chefs trick to add richness and a bit of umami depth to the stock.
Just add it to the stock to simmer. The rind will become soft and pliable, but it won't actually melt. What it WILL DO is add even more richness and flavor to the soup stock.
This trick is pretty well known, so if you go to specialty food shops, you'll often find them selling packages of parmesan rinds, just for this purpose. Usually they come in packages of 5-6 oddly sized rinds. I just throw the whole thing in the freezer and pull one out whenever I'm making a soup.
Dark or white meat turkey for the Tuscan tortellini soup?
Yes. What I mean, is that you can use either dark meat turkey from the legs and thighs or the breast meat. It's up to you.
Just be sure that when you're chopping the turkey that you remove any excess fat or skin and definitely avoid any cartilage or bones. You just want turkey meat.
What type of tortellini should I use for the Tuscan turkey soup?
Tortellini are one of my favorite stuffed pastas to use in soup.
Why? It's because of their size and shape. They're bite sized pastas that fit perfectly on a spoon. Trader Joe's has fresh cheese tortellini and that's what I used for this Tuscan soup recipe, though you can also use frozen or dried tortellini pasta noodles.
Just be sure to simmer the tortellini in the turkey soup until the pasta is tender and cooked through. Look at the package directions for timing if you're not sure.
I like to finish this turkey tortellini soup with some frozen peas. They add a bright pop of color to the soup and go perfectly with the Tuscan tortellini.
FAQ's
Can I make the Tuscan tortellini soup ahead of time?
Yes. Partly. Make the soup up to the point of adding the tortellini. Because the pasta will continue to cook and soften in hot broth, it's best to add the pasta just before serving the soup. So if you're making this soup a day or two ahead of time, just refrigerate it after adding the turkey. When you want to serve, bring the soup to a rapid simmer, add the pasta to cook and finish with the peas.
How long will leftovers last?
The soup will keep for 3-5 days, well sealed in the refrigerator.
Can I freeze the leftover turkey soup?
Yes, though the pasta will be softer when you reheat it. Frozen soup will keep in the freezer for up to 2 months.
More turkey soup recipes you'll love:


Garlic & Zest is a participant in the Amazon Services LLC Associates Program an affiliate advertising program designed to provide a means for sites to earn advertising fees by advertising and linking to Amazon.com.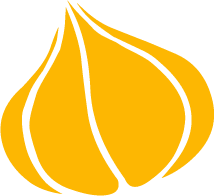 Tried this recipe? Leave a rating and review.
Your comments and shares are invaluable to me and the thousands of readers who use this site daily. If you've made the recipe, leave a star rating and review. We want to hear how you liked it.
We'd love it if you shared the recipe with your friends on social media!
Tuscan Turkey Tortellini Soup
Use up your leftover Thanksgiving turkey in this tasty turkey tortellini soup. With cheese filled tortellini, fresh veggies and herbs and a rind of parmesan cheese for richness, this easy turkey soup recipe is always a family favorite.
SPECIAL EQUIPMENT:
3″ piece of kitchen string
INGREDIENTS:
For soup
8

ounces

mushrooms

sliced

1

tablespoon

olive oil

2

large

carrots

peeled and sliced into rounds

2

stalks

celery

peeled and 1/2″ dice

½

onion

diced

3

sprigs

parsley

3-4

sprigs

thyme

1

bay leaf

½

teaspoon

salt

¼-½

teaspoon

crushed red pepper flakes

according to your tastes

1

clove

garlic

minced

8

cups

turkey stock

or low-sodium chicken stock

rind of parmesan cheese

(optional)

2-3

cups

leftover turkey meat

diced

10

ounces

cheese tortellini

1

cup

frozen peas

½

cup

parmesan cheese

grated for garnish (optional)
DIRECTIONS:
For the soup
In a large dutch oven, heat the olive oil over medium high heat and add the sliced mushrooms. Saute the mushrooms, stirring occasionally, until they give up their liquid and are tender and browned.

Add the celery, onions and carrots and cook, stirring occasionally, until tender 3-5 minutes.

Tie the parsley and thyme into a bundle with kitchen string and add it to the vegetables. Stir in the red pepper flakes and and cook for 1-2 minutes or until garlic is fragrant.

Add the turkey stock and the rind of parmesan cheese. Heat to a simmer and cook for 20 minutes.

Remove the rind of cheese and the bundle of herbs and discard. Stir in the turkey meat and tortellini. Cook until the tortellini is tender — according to package instructions. Stir in the frozen peas and simmer for 1 minute, just until they are warmed through. Taste broth for seasonings and adjust to your taste.

Ladle soup into bowls and garnish with a tablespoon of parmesan cheese (optional – but good!)
NOTES:
Leftovers can be stored in the refrigerator for up to 5-7 days.
NUTRITION:
Calories:
288
kcal
|
Carbohydrates:
24
g
|
Protein:
24
g
|
Fat:
10
g
|
Saturated Fat:
3
g
|
Cholesterol:
55
mg
|
Sodium:
530
mg
|
Potassium:
520
mg
|
Fiber:
3
g
|
Sugar:
4
g
|
Vitamin A:
3320
IU
|
Vitamin C:
11
mg
|
Calcium:
156
mg
|
Iron:
2.4
mg
"Pin It" For Later!