Tender Italian Oven Baked Meatballs
The best Italian meatball recipe I've ever had is this one. They're deliciously tender and perfectly seasoned made with ground beef, pork and veal, eggs, stale bread and dried Italian herbs. This oven baked meatball recipe makes a big batch of homemade Italian meatballs that are perfect on their own or in a pot of Sunday gravy.
Good oven baked meatball recipes are not the exclusive purview of Italian grandmothers.
In fact, my own collection of meatball recipes spans cultures from Asian inspired pork meatballs to Greek turkey meatballs and Mediterranean lamb meatballs.
I use mini oven baked meatballs in classic soups like this Italian wedding soup, this riff on Greek Avoglemono, this Italian sausage meatball soup and even this brothy fall inspired one.
But THIS recipe is special. It makes the best Italian meatballs.
They're moist, tender and uber-flavorful. You'll love them for a big Sunday dinner with the family or as an appetizer with a simple tomato sauce, a scoop of ricotta cheese and toasted bread.
Here's why you'll love this baked meatball recipe:
They're based on Steve Martorano's meatballs (and he's famous for them).
They're authentic, but unfussy. No weird ingredients here.
They're easy to make and they make a lot!
You can use them for everything from appetizers to spaghetti and meatball dinner to a leftover meatball hoagie.
You can make the baked Italian meatballs ahead of time.
They freeze well.
Ingredients you'll need for baked Italian meatballs
Italian Parsley (more than you think)
Stale Italian Bread (1-2 days old)
Water
80/20 Ground Beef
Ground Veal
Ground Pork
Kosher Salt
Black Pepper
Dried Oregano
Onion Powder
Minced Garlic
Eggs
Grated Parmigiano Reggiano
Italian parsley might seem like an odd place to start, but trust me on this. These Italian meatballs use a lot of Italian parsley. Not two or three sprigs…. but 1/2 cup.
Prep the parsley:
Remove the large stems from the Italian parsley, so you just have the leaves and small, thin stems.
Wash the parsley and spin it dry in a salad spinner.
Finely chop the parsley on a cutting board and spread it out in an even layer. Let the parsley rest at room temperature for 30 minutes to evaporate excess moisture. (This is Steve's tip and he recommends letting it air dry, so that it spreads evenly in the meatball mixture without clumping).
Set the parsley aside and move on to the next step.
Use a panade for the best Italian meatballs.
Panade? What's a panade? Don't freak out. It's not some big, involved process.
A panade is simply a mixture of stale bread and water, mixed together until the bread is saturated.
What does a panade do for oven baked meatballs?
Think of a panade as the "moist maker". If your meatballs were strictly a mixture of meats and spices, they would end up being tough and chewy, instead of tender and juicy. The water soaked bread maintains moisture and gives the meat its signature melt-in-your-mouth-bite. Don't skip this step.
How to make a panade
Trim the crusts from the stale Italian bread and cut into small cubes. (You'll need about 3 cups).
Transfer the bread cubes to a mixing bowl and add the water.
Allow the water to saturate the bread, tossing it occasionally to make sure there are no dry bits of bread left. Add water a little at a time until the bread is soaked through and has slightly more texture than a paste.
How to make homemade Italian meatballs:
Add the veal, pork and beef to the milk and bread panade and combine thoroughly with clean hands.
Add the salt, pepper, onion powder, minced garlic, oregano, mixing the spices into the meat mixture until evenly combined.
Add the parmigiano reggiano cheese and Italian breadcrumbs to the meatball recipe and mix well to combine.
Portion out the meat mixture into individual meatballs (make sure they're roughly the same size that when the meatballs are baked, they're done at the same time).
Arrange the meatballs on a sheet pan and bake the meatballs to your desired doneness. (Baking times will vary depending on what you're doing with the meatballs.)
Use a large cookie scoop to portion out the meatballs so they're uniform and will all cook at the same time in the oven.
If you're going to simmer them in a marinara, you'll want to par-bake the Italian meatballs for about 18-20 minutes. They'll finish cooking in the sauce.
We like to pan-fry meatballs in olive oil to give them a burnished finish. If you're doing that, only bake them for 18 minutes, then transfer to a hot skillet to finish cooking.
If you're enjoying them straight from the oven, bake the meatballs for 25 minutes.
FAQ's
Can I make the meatball mixture in advance?
Yes, you can make it several days in advance. Keep covered in the refrigerator until you're ready to form and bake the meatballs. (Note: if the meatballs are still cold from the refrigerator, they may need a few extra minutes of baking).
Do Italian meatballs freeze well?
Yes. They'll keep, well wrapped in the freezer for 2-3 months. To freeze, line a sheet pan with parchment paper and place the baked meatballs on the pan so they aren't touching. Freeze until solid, then transfer the meatballs to a zip top freezer bag to freeze. (This will make it easier to pluck out as many baked meatballs as you need, instead of having them frozen into a solid block.)
How to serve Italian oven baked meatballs
Simmered par-baked meatballs in homemade marinara or pomodoro sauce to finish cooking and serve with spaghetti and a sprinkle of Parmigiano Reggiano or Pecorino Romano cheese.
Sauté sweet bell peppers and hot Italian peppers with onions and garlic, then stuff into a hoagie roll with 2-3 meatballs and sliced provolone cheese. Run the sandwich under the broiler to melt the cheese.
Pan fry the par baked meatballs in a little olive oil and serve with a light marinara sauce, scoop of fresh ricotta cheese, basil and crusty Italian garlic bread. (Shown).
More Italian recipes to try: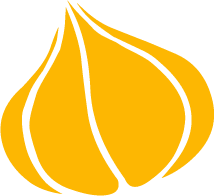 Tried this recipe? Leave a rating and review.
Your comments and shares are invaluable to me and the thousands of readers who use this site daily. If you've made the recipe, leave a star rating and review. We want to hear how you liked it.
We'd love it if you shared the recipe with your friends on social media!
Italian Oven Baked Meatballs
These meatballs are savory, tender and delicious. Adapted from Steve Martorano's recipe, they can be baked in the oven (that's what we do), or pan-fried, then simmered in your favorite marinara sauce. Serve with pasta, make awesome meatball sammies or top with ricotta and fresh basil with a side of crusty Italian bread.
Servings
18
one inch meatballs
SPECIAL EQUIPMENT:
large cookie scoop to help form the meatballs
INGREDIENTS:
½

cup

finely chopped Italian parsley

allowed to dry at room temperature for 30 minutes.

3

cups

stale Italian bread

crusts trimmed, cut into 1/2" cubes

~1/2

cup

water

(more or less depending on texture of panade)

½

pound

ground beef

80/20 chuck preferably

½

pound

ground veal

½

pound

ground pork

½

teaspoon

Morton's kosher salt

or 1 teaspoon Diamond Crystal's kosher salt

1

teaspoon

black pepper

1

teaspoon

dried oregano

1

teaspoons

onion powder

1

teaspoons

dried minced garlic

or two cloves freshly minced

2

extra large

eggs

lightly whisked

1

cup

grated Parmigiano Reggiano
OPTIONAL GARNISHES:
fresh grated Parmigiano Reggiano

Ricotta cheese

fresh basil

chopped parsley

crushed red pepper flakes

for spice
DIRECTIONS:
MAKE THE PANADE:
In a large bowl combine the stale bread and about half of the water. Work the mixture with your hands for 3-4 minutes to moisten all the bread. Add water a little more at a time and continue kneading until it has a smooth but doughy texture.
ASSEMBLE THE MEATBALL MIXTURE:
Add the beef, veal and pork to the breadcrumb mixture and use your hands to combine them completely.

Add the kosher salt, pepper, oregano and onion powder, and work the spices into the meat mixture until evenly combined.

Add the eggs, cheese and Italian parsley. Mix well to combine.
FORM ITALIAN MEATBALLS FOR BAKING:
Use a 1/4 cup cookie scoop to portion out the meatballs and transfer to a platter to cook.
TO BAKE MEATBALLS:
Arrange the meatballs about 1 to 2 inches apart on two rimmed half sheet pans. Bake meatballs for 18-20 minutes if you're going to simmer them in sauce or brown in a skilet. Bake for 25 minutes if you're enjoying them straight from the oven.
TO FRY MEATBALLS:
Heat 1/4 cup of olive oil in a large skillet (preferably nonstick) over medium high heat. Add par-baked meatballs (working in batches) and fry them for 2-3 minutes per side, using a pair of tongs to flip them occasionally.
TO SIMMER MEATBALLS:
Transfer to a pot of marinara sauce or other pasta sauce to simmer for 10-15 minutes to cook through. Serve with cooked spaghetti or other pasta.
RECIPE VIDEO:
NOTES:
You can double this recipe for larger groups.
NUTRITION:
Calories:
142
kcal
|
Carbohydrates:
3
g
|
Protein:
10
g
|
Fat:
10
g
|
Saturated Fat:
4
g
|
Polyunsaturated Fat:
1
g
|
Monounsaturated Fat:
4
g
|
Trans Fat:
1
g
|
Cholesterol:
55
mg
|
Sodium:
207
mg
|
Potassium:
149
mg
|
Fiber:
1
g
|
Sugar:
2
g
|
Vitamin A:
221
IU
|
Vitamin C:
2
mg
|
Calcium:
81
mg
|
Iron:
1
mg