No time for a slow-cooked marinara sauce? This simple tomato sauce recipe (a.k.a. pomodoro sauce) is perfect for dressing spaghetti or as a simmering sauce for meatballs, Italian sausage and peppers. This easy pomodoro sauce recipe uses just a handful of ingredients and can be ready in 20 minutes.
This post has been updated for recipe, photos and content since its original publication in 2015.
Let's start with the basics. Pomodoro in Italian literally means TOMATO. Ergo – pomodoro sauce is simply tomato sauce. Whatever you call it, this Italian classic is so quick and easy to make, you really have no excuse not to do it yourself.
What's the difference between marinara and pomodoro sauce?
At their core, both marinara and pomodoro sauces are simple tomato sauces, usually made with fresh or good quality canned tomatoes, garlic, olive oil and basil. The primary difference between the two is the texture. Marinara is chunkier and a little more liquid-y, while pomodoro sauce is smooth and thick.
But I feel like we're splitting hairs here. Whether you call it marinara, pomodoro or simply spaghetti sauce, it's a delicious canvas for raviolis, gnocchi, meatballs and other Italian favorites.
Most cooks take the basic constructs of a good pomodoro sauce and embellish it with their own twists. A glug of wine, a pinch of red pepper flakes, maybe some crushed fennel seed. To me, this is semantics. It's your kitchen. Do what you like!
Basic ingredients for simple pomodoro sauce
Olive Oil
Tomatoes
Garlic
Basil
Salt
This ingredient list is the basis for most pomodoro sauce recipes, but I have a few other ingredients that I like to add. Soft, sweated onions (onions cooked over a low heat until translucent, but not browned), a pinch of red pepper flakes, for spice and depending on what I'm using the sauce for — a glug of wine or even just a ladle or two of pasta water, to thin it out for a saucier finish.
How to make my simple tomato sauce recipe
Sweat diced onion in olive oil until tender.
Add crushed tomatoes, lightly crushed garlic cloves, fresh basil, red pepper flakes, wine or water (if using), salt and pepper.
Cover and simmer 15 minutes, stirring occasionally.
Puree the pomodoro sauce in a blender or food processor (or use a stick blender).
Swirl in a pat of butter.
Why do you puree the sauce?
In order to break down the sautéed onions and simmered garlic cloves, I give the sauce a quick buzz in a blender or food processor. It makes the pomodoro thick and smooth.
What's the butter for?
This trick came from Marcella Hazan's famous tomato sauce. She adds about half a stick of butter to the sauce, which gives it a rich, velvety mouth feel and lustrous shimmer.
I use a little less butter to finish my Pomodoro sauce (about 2 tablespoons), but it gives the spaghetti sauce a luxurious sheen and softens the acidity of the tomatoes slightly.
What to do with homemade pomodoro sauce
Add a little pomodoro sauce to cooked spaghetti or other pasta and toss well to coat. Transfer the pasta to a plate and top with more marinara, parmesan cheese and fresh basil.
Use this easy pomodoro as a simmering sauce for homemade meatballs or sautéed Italian sausage links. Serve the meatballs and/or sausage over cooked pasta or piled onto hoagie rolls with extra sauce and mozzarella or provolone cheese.
Simmer mussels and garlic in white wine until the mussels open, then add a few ladles of the simple tomato sauce for mussels "marinara" (serve with or without pasta and crusty Italian bread).
Cook gnocchi in boiling water and transfer the pasta to some pomodoro sauce with a little of the gnocchi cooking water to thin it out a bit with grated pecorino romano. Serve as a pasta appetizer.
Omit the water or wine in the sauce and use this as a pizza sauce for your favorite pie.
Spoon over crispy chicken cutlets or pork cutlets and top with a round of fresh mozzarella and basil.
Simmer the pomodoro with braised pork shoulder and serve over pappardelle with a scoop of ricotta cheese and a sprinkle of parmesan or pecorino for a meaty, unctuous main course.
Pro-Tips:
Use good quality crushed tomatoes. Better ingredients make better tomato sauce.
If you or one of your diners is spice averse, you can omit the crushed red pepper flakes. Conversely, if you like a little more heat, add two pinches.
If you have a rind of parmesan cheese, simmer it in the sauce. Remove the cheese before pureeing. The rind softens in the hot sauce and adds another layer of richness and flavor (but don't forget to take it out before blending the ).
FAQ's
How long will pomodoro sauce last in the refrigerator?
It will keep for 5-7 days in an airtight container in the refrigerator.
Can I freeze the tomato sauce?
Absolutely. It will keep well in the freezer for up to 3 months. Defrost before reheating.
Can I use fresh tomatoes to make the pomodoro sauce?
Of course. Blanch 5 pounds of fresh tomatoes in boiling water for one minute. Remove the skins and discard. Cut the tomatoes in half and remove the seeds. Roughly chop or crush the tomatoes and proceed with the recipe.
More pasta sauces with tomatoes you might like: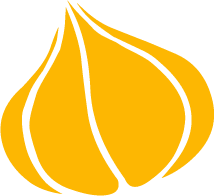 Tried this recipe? Leave a rating and review.
Your comments and shares are invaluable to me and the thousands of readers who use this site daily. If you've made the recipe, leave a star rating and review. We want to hear how you liked it.
We'd love it if you shared the recipe with your friends on social media!
20-Minute Pomodoro Sauce
Homemade pomodoro sauce is a quick and easy pasta topper or perfect blank canvas for your favorite meatballs or Italian sausages. Great with pasta or to spoon over meatball subs.
INGREDIENTS:
1

tablespoon

olive oil

1

small

onion

finely diced

2

28 ounce cans

crushed tomatoes

3

cloves

garlic

crushed

⅛

teaspoon

red pepper flakes

1

stem

fresh basil leaves

1/4-1/2

cup

pasta water or wine

1

teaspoon

kosher salt

½

teaspoon

black pepper

2

tablespoons

butter
DIRECTIONS:
GENTLY CRUSH THE GARLIC:
Place the garlic on a cutting board and rest the flat side of a wide knife over one clove at a time. Whack the side of the knife with your fist to crush the clove so that it breaks open, but remains in one piece. Do the same with the remaining cloves. Remove the garlic skins and discard.
ASSEMBLE THE POMODORO:
Add the oil to a heavy pot or dutch oven and heat over medium heat. Add the onions and sweat them until softened and translucent, but not browned.

Remove the pan from the heat and carefully add the crushed tomatoes to the hot oil. The oil and tomatoes will splatter, so an apron would be advisable.

Add the garlic and red pepper flakes and basil, salt and pepper and stir to combine. Place the lid on the pot and simmer the sauce for 15 minutes.

Remove from heat and use the tongs to fish out the basil and discard. Add 1/4 cup of pasta water or wine (I've done it with both red and white wines and they both work). For thinner sauce, add a little more liquid.
PUREE THE SAUCE:
Working in batches, transfer the tomatoes to a blender or food processor and process until smooth.

(NOTE) Don't add all the sauce to the blender or food processor at once. The volume is too much and it can escape and burn you. Work in batches to puree.

Pulse the tomato sauce 5-6 times until the sauce is smooth and garlic and onions are pureed. Transfer the sauce back to the pot. Stir in the butter to finish the sauce.
NUTRITION:
Calories:
112
kcal
|
Carbohydrates:
13
g
|
Protein:
3
g
|
Fat:
6
g
|
Saturated Fat:
3
g
|
Polyunsaturated Fat:
1
g
|
Monounsaturated Fat:
3
g
|
Trans Fat:
1
g
|
Cholesterol:
10
mg
|
Sodium:
458
mg
|
Potassium:
29
mg
|
Fiber:
1
g
|
Sugar:
8
g
|
Vitamin A:
140
IU
|
Vitamin C:
1
mg
|
Calcium:
9
mg
|
Iron:
1
mg
Pin "20-Minute Pomodoro Sauce" for later!