Blueberry Swirl Yogurt Popsicles
Want a cool sweet treat? These blueberry swirl yogurt popsicles are amazing. They're lightly sweet, supremely fruity and lusciously creamy. These blueberry popsicles are a delicious sweet treat for kids and adults alike and these creamy yogurt popsicles are a tasty low calorie snack.
Popsicles are a natural for summer, but I've found that homemade ice pops aren't necessarily just for the warmer months. I mean, would you limit your ice cream intake to just June, July and August? I don't think so.
These refreshing dessert pops are lightly sweet and come in endless flavor combinations. Yes, you can buy frozen ice pops at the store, but they're filled with artificial this and bad for you that. At home, you can control the ingredients.
Making your own homemade popsicles in flavors like creamy blueberry yogurt swirl is way better than the standard fruit pops available commercially.
Why you'll love these blueberry swirl popsicles
They're ready for the freezer in 15 minutes.
No artificial anything.
If you've got blueberries that are past their prime, it's a great way to use them or if it's the dead of January, you can use frozen berries.
With only around 100 calories per popsicle, they're a guilt free snack.
Makes 10 generous blueberry yogurt popsicles.
Ingredients for blueberry yogurt popsicles
Blueberries
Granulated Sugar
Lemon
Greek Yogurt
Honey
Water
Pro-Tip: You know when you have blueberries that have sat untouched for too long in the fridge? They get soft and kinda mushy, right? Don't toss them. They're perfect for these blueberry popsicles. The berries will burst anyway when you're simmering them with sugar. Might as well use the ones that are softer and past their prime (not moldy ones, though. Ewww).
How to make Greek yogurt popsicles
Combine the blueberries and sugar with a little water in a saucepan and cook over medium heat for about 5 minutes, until the berries burst and the sugar dissolves. Set aside to cool.
Whisk together the Greek yogurt, lemon zest, lemon juice, honey and remainder of the water in a bowl.
Alternately layer the Greek yogurt with the cooled blueberry compote in your popsicle molds, leaving about 1/4″ of space at the top of the mold as the popsicles expand and they freeze.
Insert the popsicle sticks and secure them according to your manufacturers instructions.
Freeze for 4 hours or overnight.
That's it. It's really quick and easy and you'll be amazed at how tasty these fruity blueberry popsicles are. Making homemade fruit and yogurt popsicles is a fun cooking project with the kids too! They can mix the ingredients and older kids can help fill the ice pop molds.
Tools for making popsicles:
As a kid, I remember filling ice cube trays with orange juice, laying a piece of plastic wrap over the top and sticking toothpicks into the center of each one before freezing them to make "homemade ice pops".
That was fine for my 8 year old self, but at this stage of the game, I'm going to say, "no".
Does it matter which popsicle molds I use?
If you have a set of popsicle molds, you'll definitely want to use them. I bought some years ago from Ikea for about $3 and they work fine. Whatever you have is probably perfectly acceptable and you don't have to spend a ton of money on the latest and greatest.
That said, I have to admit, I love the convenience and professional workability of my new silicone popsicle molds.
This set actually comes with both wooden popsicle sticks as well as reusable ones… I think for blog purposes (and photographs) I'll be investing in more wooden ones.
What I love about this set, aside from the price tag (affordable), is that they're made with food grade silicone, which makes them super pliable and easy to fill as well as remove the frozen ice pops.
Cleanup is easy (they're dishwasher safe).
They even come with a silicone funnel to help you fill the individual molds and little popsicle sleeves for storage. For me, it's those little extra details that make it stand out.
Not to mention, they make awesome popsicles.
Here's my Amazon Affiliate link so you can get your own popsicle mold set:
Swaps and Variations:
The best part about this yogurt swirl popsicle recipe, is that the flavor combinations are endless. Just about any fruit you have on hand, can easily be swirled into tasty fruit and yogurt ice pops. Here's a few to try:
Use fresh chopped peaches or apricots instead of blueberries.
Try pitted cherries, chopped mulberries or blackberries.
For fall, skip the lemon and use chopped apples. Replace the water with apple cider. Add 1/2 teaspoon of apple pie spice to the fruit before cooking.
Try this with persimmons and add cinnamon when cooking the fruit for a wintry treat.
Use red seedless grapes, halved and cooked. Replace water with grape juice or apple juice.
How to swirl ice pops
To get a good swirl in your blueberry yogurt popsicles, start by layering the yogurt mixture with the blueberry compote. Just alternate one spoonful of each until the popsicles molds are filled.
Use a long skewer or cake tester to make up and down and swirly side to side motions within in each popsicle mold.
Don't over-do it or stir. Keep it to about 4-5 motions, then go on to the next.
FAQs
How long will blueberry swirl yogurt popsicles last in the freezer?
If they're well wrapped, you can keep the yogurt ice pops for two weeks or more.
Can I reuse wooden popsicle sticks?
No, they're meant for a one-time use. Though if you're handy, you could probably find another way to repurpose them… maybe use them as markers for your herb garden by writing the name of the plant on the stick and putting it in the soil, or make a birdhouse out of them.
What if I have more popsicle filling than I have popsicle molds?
This actually happened to me, and I thought I'd be clever and make an extra couple of popsicles using a wide mouth plastic cup leftover from our last cocktail party. It made the most unwieldy to eat popsicle. I DON'T ADVISE IT.

Instead, cover and refrigerate the yogurt and blueberry compote separately. After removing the first batch of popsicles, make another 1-2 (or however many you can with the leftovers).
So, it's the moment of truth. You've patiently waited 4 hours to eat your blueberry popsicles, but they're trapped in popsicle mold. How do you get them out without breaking them? Here's a few options:
How to get popsicles out of the mold
If you're patient: Take the popsicles out of the freezer and let them sit at room temperature for 5-10 minutes. This should defrost the very outer layer of the ice pops and they'll slide right out.
If you're impatient: Put the stopper in your kitchen sink and fill it with hot tap water (enough so that it reaches about ¾ up the popsicle mold. Let the mold rest in the hot water for 10-20 seconds, and test to see if the ice pops release. If they do, great. If not, give them another 10-20 seconds in the hot water.
Do NOT use knives or other jury-rigged instruments to dislodge the popsicles — you're gonna put an eye out, kid!
How to store ice pops
To prevent your blueberry popsicles from getting freezer burn, I recommend wrapping them, preferably in freezer bags.
Transfer the swirled ice pops to the plastic sleeves that come with the popsicle molds, then put them in a large gallon-sized freezer bag to store so they're all in one place.
If you don't have the plastic sleeves, you can wrap them in plastic wrap, or for easier removal, cut small pieces of parchment paper (they don't stick) and wrap the blueberry yogurt popsicles individually. Then transfer to the freezer storage bags.
How do the blueberry yogurt popsicles taste?
What I liked about the flavor was they were both fruity and creamy at the same time. Greek yogurt gives them a tangy vibe and the added lemon zest enhances that.
These yogurt popsicles aren't overly sweet which I really like. However, if you prefer a little extra sugary-ness, you could increase the honey by 1-2 tablespoons in the yogurt mixture.
Conversely, if your blueberries are more tart than sweet, you may want to add 1-2 tablespoons more sugar in the compote portion.
Keep in mind that cold mutes the sweetness. To get the best flavor from your ice pops, I recommend letting them sit at room temperature for 5-10 minutes before enjoying, to give them a chance to defrost and release more of their natural sweet flavors.
More fruity popsicles and frozen desserts: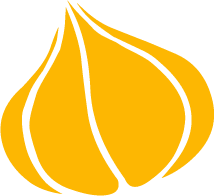 Tried this recipe? Leave a rating and review.
Your comments and shares are invaluable to me and the thousands of readers who use this site daily. If you've made the recipe, leave a star rating and review. We want to hear how you liked it.
We'd love it if you shared the recipe with your friends on social media!
Blueberry Yogurt Popsicles
These summery popsicles are creamy, tart and lightly sweet with loads of chewy whole blueberries and a hint of lemon. Make Blueberry Yogurt popsicles for a fruity frozen summer dessert.
SPECIAL EQUIPMENT:
1 popsicle mold

with popsicle sticks

1 chopstick
INGREDIENTS:
2

cups

blueberries

7

tablespoons

water

divided

¼

cup + 2 tablespoons

sugar

2

cups

Greek Yogurt

¼

cup

honey

1

lemon

zested and juiced
DIRECTIONS:
In a small saucepan, combine the blueberries, 5 tablespoons of water, and the sugar. Heat over medium heat for 3-5 minutes until the berries burst and the sugar is dissolved. Mixture will be saucy.

Set the blueberries aside to cool to room temperature.

In a medium bowl combine the Yogurt, honey, lemon zest, lemon juice and remaining 2 tablespoons of water. Mix well to combine.

Alternate spooning layers of yogurt mixture with blueberry mixture into the popsicle molds. Use the chopstick to swirl the mixture inside each of the popsicle molds.

Insert the popsicle sticks (according to manufacturers instructions) and freeze for 4 to 8 hours until solid.

To remove the popsicles from the mold. Fill a vessel (larger than the popsicle molds with warm water. Rest the popsicle mold into the water so it comes about ½ way up the mold. Let it sit in the water for 10-20 seconds, then remove the mold from the water and slip the popsicles out of their encasement.

To save the popsicles for later, wrap each one individually in cellophane bags or wrapped in parchment paper and return to the freezer.
NUTRITION:
Calories:
104
kcal
|
Carbohydrates:
23
g
|
Protein:
4
g
|
Fat:
0.3
g
|
Saturated Fat:
0.1
g
|
Polyunsaturated Fat:
0.1
g
|
Monounsaturated Fat:
0.03
g
|
Trans Fat:
0.002
g
|
Cholesterol:
2
mg
|
Sodium:
16
mg
|
Potassium:
99
mg
|
Fiber:
1
g
|
Sugar:
20
g
|
Vitamin A:
20
IU
|
Vitamin C:
9
mg
|
Calcium:
50
mg
|
Iron:
0.2
mg
Pin It For Later!