Watermelon popsicles are the ultimate refreshing snack and they only take minutes to make. All you need are two ingredients, a blender and your favorite popsicle mold. This watermelon popsicle recipe is refined sugar free, so it's a guilt free snack.
Chill with watermelon popsicles
Watermelon is a natural refresher. It should be. This crimson fleshed melon is 92% water, making it a natural summertime favorite.
As a kid, we'd plunge a whole watermelon into a bucket of ice water to chill for an hour, then cut it into pie shaped wedges and happily munch while seeing how far we could spit the seeds (remember when watermelon had seeds?).
But this summer melon isn't just for snacking. It also works in a variety of recipes. I use it in watermelon cucumber salad, patriotic salads, quenching watermelon water and watermelon margaritas. So why not watermelon popsicles, right?
You'll love this recipe because you'll only need two ingredients and about 10 minutes of prep.
What you'll need for watermelon popsicles
How to make watermelon popsicles recipe:
Chop watermelon into chunks.
Zest and juice the limes. (Be careful not to get any of the bitter white pith when zesting).
Combine watermelon, lime juice and zest into a blender.
Blend until smooth.
Pour the mixture into a popsicle mold and set the popsicle sticks into the mold according to the manufacturers instructions.
Freeze until solid.
To strain or not to strain pureed watermelon
You'll notice that the watermelon puree has a bit of texture to it… it's not completely thin and watery. In fact, it almost has the appearance of shifting sand as it settles in the blender. See photo above, right.
It's not something I want in a drink, so for that, I strain the puree to remove the pulp.
However, in a watermelon popsicle, it's ok. The bits are so small, you'll never notice them.
Shameless plug: Look at my new popsicle molds! Got them on Amazon for around $20 (affiliate link).
Are watermelon popsicles healthy?
Absolutely! There's no guilt with these watermelon ice pops, because it's pure fruit. Just sweet, juicy watermelon and tangy lime. Only 11 carbs and 40 calories per pop; a nutritional bargain, I'd say!
I love these silicone molds for freezing ice pops and removing them from the mold is easy, if you know how.
Tips for removing watermelon popsicles from the mold
Straight from the freezer, removing an ice pop from its mold can be a frustrating experience.
However, it's easy to loosen the popsicles from their silicone prison with a little bit of warm water.
Put the stopper in your sink drain and fill it with hot tap water. (You can also use a high rimmed baking pan). Rest the popsicle mold and in the water for about 10-20 seconds to slightly defrost the surface of popsicles. This should make it easy to slide out the watermelon ice pops.
FAQs
How can I make watermelon popsicles less icy?
Adding sugar can lessen the ice crystals that will naturally be present in the ice pops. Add a little simple syrup or corn syrup (1-2 tablespoons)to the mixture after pureeing the fruit. Taste and adjust the flavors before adding any more.
Can I use other melons for this ice pop recipe?
Yes! Try it with honeydew, cantaloupe Crenshaw, or other sweet melons.
More fruity frozen desserts you'll love: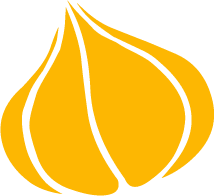 Tried this recipe? Leave a rating and review.
Your comments and shares are invaluable to me and the thousands of readers who use this site daily. If you've made the recipe, leave a star rating and review. We want to hear how you liked it.
We'd love it if you shared the recipe with your friends on social media!
Watermelon Popsicles
These fruity, light watermelon popsicles have only 2 ingredients! Watermelon and lime! These juicy, refreshing treats are guilt free treats that are perfect for hot days.
SPECIAL EQUIPMENT:
popsicle mold

popsicle sticks

Funnel

blender or food processor
INGREDIENTS:
8

cups

fresh watermelon chunks

rinds discarded

2

limes
DIRECTIONS:
Zest the limes with a microplane grater. You'll need about 1 tablespoon of fresh lime zest.

Cut the limes into halves and juice them.

Transfer the watermelon to a blender or food processor and a add the lime zest and juice. Puree the watermelon chunks until smooth. You may need to scrape down sides, or use the tamper.

Taste for seasonings. If you want more sweetness, add 1-2 tablespoons of honey, agave or simple syrup and blend again. If it needs more lime juice, add at 1 tablespoon at a time.

Fill the popsicles molds with the blended watermelon and insert the popsicle sticks. Freeze for 4 hours or until solid.
NUTRITION:
Calories:
41
kcal
|
Carbohydrates:
11
g
|
Protein:
1
g
|
Fat:
0.2
g
|
Saturated Fat:
0.02
g
|
Polyunsaturated Fat:
0.1
g
|
Monounsaturated Fat:
0.05
g
|
Sodium:
1
mg
|
Potassium:
150
mg
|
Fiber:
1
g
|
Sugar:
8
g
|
Vitamin A:
699
IU
|
Vitamin C:
14
mg
|
Calcium:
13
mg
|
Iron:
0.4
mg
Pin It For Later!