How To Make Roasted Bell Peppers
Want to know how to make roasted red peppers at home in your oven? It's really easy to do and you can make roasted bell peppers ahead of time to use whenever you need them. Follow these simple step by step instructions.
What are roasted bell peppers?
The difference between fresh bell peppers and a roasted bell peppers are obvious.
Fresh peppers are snappy and crunchy while roasted bell peppers are soft and tender.
Fresh peppers are juicy and bright while the roasted variety are concentrated and sweet.
Using roasted vs. fresh in recipes yield very different results. There's a place for each, but when a recipe calls for roasted bell peppers, specifically, there's no substitute.
Why you should roast your own bell peppers at home:
When a recipe calls for roasted bell peppers, do you fork out $2.50 for a small jar of them?
There's a better (and cheaper) way. I'll show you how to make roasted bell peppers at home for a fraction of the cost and it's SO MUCH EASIER than you think.
Paying good money for something you can do yourself (quickly and easily) is a pet peeve of mine. Especially when it comes to kitchen staples.
I wrote about it in this post for simple syrup, which requires two ingredients. For these roasted bell peppers — you only need ONE.
Not to mention that roasting bell peppers is ridiculously easy to do. You can make as much or as little as you want at a time and they can be cooked in advance. So you'll always have sweet roasted bell peppers at the ready.
Ingredients for Roasting Bell Peppers
Assorted Sweet Bell Peppers (you can do as few or as many as you like)
I recommend using only the yellow, orange or red bell peppers, not the green. Green peppers have a strong taste that's not sweet and shouldn't be swapped in place of roasted sweet peppers. I usually buy sweet peppers in bulk, 6 at a time from Costco.
What temperature to roast bell peppers?
I like to roast peppers at 400°F. This will allow the peppers to soften, and mellow, while charring the skins. It usually takes 30-40 minutes in the oven at this temperature, however, 400° is not a hard and fast rule. You can do it at 375° for a little longer, or 450° for about 25 minutes.
It's more important to look for the main visual cues:
A charred puffed skin that pulls away from the flesh of the pepper.
How to roast bell peppers the easy way:
Preheat the oven.
Place the bell peppers on a rimmed baking sheet. (To save on cleanup, you can line the baking sheet with foil or parchment paper.)
Roast the peppers for 30-40 minutes or until the skin is charred and puffed up like a balloon and pulls away from the flesh. (Note: sometimes the skin will split, and leak. That's ok. The peppers are still roasting and doing their thing.)
Once roasted, transfer the fruit to a large bowl and cover with plastic wrap to seal.
Let the peppers rest for about 20 minutes, until they're cool enough to handle.
Peel the skin away from the peppers. Break the peppers in half and remove the stem and seeds. Discard.
The roasted red peppers are ready for your favorite recipes. To store them for later, place in a storage container and refrigerate until you need them.
Once the sweet red bell peppers are roasted and the flesh is tender, you could, theoretically, peel the skins right off of them. Except they are 400°F when removed from the oven. Consequently, that would burn the tips of your fingers and you'd write a nasty-gram to me saying, "why didn't you warn me not to touch the hot peppers?"
Obviously, you don't want to be handling 400° produce with your bare hands, so this next step gives them a chance to cool while also loosening the skins.
Steaming the skins of the roasted bell peppers
Use a pair of tongs to transfer the hot peppers to a large bowl (or a brown paper bag).
Cover the bowl tightly with plastic wrap. If using a bag, roll up the edge to seal the bag.
Let the peppers cool for 20 minutes or so.
Once the peppers are cooled, the roasted red peppers will practically shrug out of their skins.
Peeling the bell peppers:
To peel the peppers, just hold a loose piece of the skin and give it a tug. The papery skins, lift from the flesh, easy peasy. See photo below.
Deseeding roasted red peppers:
You don't even need a knife to remove the stems and seeds from the roasted peppers.
Just split the pepper in half with you hands.
Pull away the stem and scoop out the seeds.
I like to do this on a cutting board that has a well around the rim to catch the juices, because once split, the roasted sweet peppers have a lot of juice and will leak considerably.
FAQ's
How long will roasted red peppers last in the refrigerator?
You can keep them in a covered in an airtight container for a week or more.
Is there a way to prolong their shelf life further?
Yes. Drain the peppers well and transfer to a jar with a screw on lid. Fill with a neutral oil or light olive oil, just to cover the top of the peppers. Seal the jar and refrigerate. They'll keep for up to 2-3 weeks.
Can I freeze roasted red peppers?
Yes. To do this, I recommend lining a pan with parchment paper and arranging the peeled and deseeded peppers on the parchment so they don't touch. Freeze the peppers until they're solid, then transfer to a zip top bag, so you can reach in and pull out just what you need, when you need it.
Recipes that use roasted bell peppers: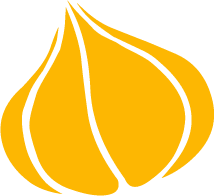 Tried this recipe? Leave a rating and review.
Your comments and shares are invaluable to me and the thousands of readers who use this site daily. If you've made the recipe, leave a star rating and review. We want to hear how you liked it.
We'd love it if you shared the recipe with your friends on social media!
How To Make Roasted Bell Peppers
Buying jars of roasted bell peppers is expensive. It's easy to make them yourself at home for pennies and use these sweet roasted peppers in lots of recipes.
INGREDIENTS:
3

Red, Yellow or Orange Bell Peppers
DIRECTIONS:
TO MAKE ROASTED BELL PEPPERS:
Preheat the oven to 400° F.

Place the peppers on a rimmed baking sheet (you can line the pan with foil or parchment paper to make clean up easier). Roast the bell peppers for 30-40 minutes or until the skin is blistered with dark char spots and puffed away from the flesh.

Transfer the hot peppers to a bowl and cover with plastic wrap to hold in the steam. (you can also stick them in a brown paper bag with the opening rolled up tightly to seal in the steam.)

Let the roasted bell peppers cool for 20 minutes, then remove the plastic (or take them out of the bag) and peel the skin away from the peppers. It will come off very easily.

Remove the stems and split the peppers open to remove the seeds.

Transfer the roasted red peppers to a food storage container and refrigerate until ready to use. Will last in the fridge for 5-7 days.
NUTRITION:
Calories:
15
kcal
|
Carbohydrates:
4
g
|
Protein:
1
g
|
Fat:
0.2
g
|
Saturated Fat:
0.03
g
|
Polyunsaturated Fat:
0.1
g
|
Monounsaturated Fat:
0.003
g
|
Sodium:
2
mg
|
Potassium:
126
mg
|
Fiber:
1
g
|
Sugar:
2
g
|
Vitamin A:
1863
IU
|
Vitamin C:
76
mg
|
Calcium:
4
mg
|
Iron:
0.3
mg
Pin It For Later!