Red White and Blue Fruit Salad with Dressing
Looking for a fruit salad recipe that's custom made for Memorial Day and 4th of July? This red white and blue fruit salad is one of a kind. Use whatever fruits you like and toss with a mango lime fruit salad dressing. It's refreshing, light and delicious.
I'm usually not a "themed food" kinda gal, but I like the idea of "color themed" recipes for a special occasion. You can't get much more obvious than red white and blue foods for Memorial Day and 4th of July.
I like this recipe because you can use whatever red white and blue fruit is available and it really doesn't involve much more than cutting fruit and assembling the easy 3-ingredient fruit salad dressing.
I did go the extra mile and broke out my mini food cutters (specifically, the star shape) to give it a star-spangled vibe.
Ingredients for red white and blue fruit salad and dressing
Red Fruits – see options below
White Fruits – see my recommendations
Blue Fruits – blackberries blueberries or both
Lime Juice
Poppyseeds
The beauty of this red white and blue fruit salad is that you can choose your favorite fruits and you don't have to stick to the same script as me. Since I live in South Florida, we have a lot of tropical fruits at the ready and that's what I used, but I've got fruit ideas for each color group to inspire you.
Red fruit ideas
Since it's summer, I went with some of the obvious red fruit choices — watermelon and strawberries. I was going to get raspberries too, but they didn't look that good at the market, so I skipped them.
Watermelon – Frankly, I feel like watermelon is a must. They're easy to cut into shapes and add a juicy lightness to the fruit salad.
Strawberries – only use strawberries that are at their peak, and therefore, red all the way through the fruit. Aside from being sweeter, they'll also give the proper hue to the red white and blue fruit salad.
Raspberries – always a crowd pleaser.
Dragon Fruit (some dragon fruit (a.k.a. pitaya) is reddish pink on the inside)
Cherries – Be sure to remove the pits and stems from the cherries before adding to the salad.
Blood Orange – supreme the fruit before adding it to the bowl, no one wants to eat the pith and membranes.
Pomegranate – the seeds of this fruit will sparkle in your salad.
Red Grapefruit – again, be sure to supreme the fruit first.
Cranberries – they're bright red (but a little tart for a fruit salad) – use sparingly.
White fruit ideas
You might be stymied by white fruit ideas, but there's actually more than you might think. Bananas are an obvious choice, but if you use them, I'd advise serving the fruit salad immediately after making it so that the bananas don't get mushy or brown (though the mango lime fruit salad dressing should prevent some discoloration).
Dragon Fruit – are pure white with tiny black seeds and I think they're really beautiful)
White Peaches – I actually bought white peaches for this recipe, but they still weren't ripe when I assembled it, so I ended up leaving them out. If you're planning on making a red white and blue fruit salad and you're iffy on ripeness, buy the questionable fruit in advance and give it a chance to ripen.
Rambutan – these hairy Asian fruits have a texture and flavor similar to a lychee or grape. The skin is easy to remove by scoring the outer layer with a sharp knife and peeling it back.
Peeled Apples – these don't scream summer, but they are white.
Peeled Pears – more of a fall fruit, but they have a white flesh.
Pineberry – this is the whitish looking strawberry you may have seen in the markets.
Guava – with a white fleshed interior, these guavas make an excellent representation and have a distinctive sweet flavor. Note: there are pink fleshed guavas too, so make sure you know which you're getting.
Coconut – add a handful of flaked coconut (sweetened or unsweetened) to add a chewy component.
Bananas – only recommended if you're serving the red white and blue fruit salad soon after assembling.
Blue fruit ideas
Believe it or not, the blue fruits are a bit more limited, depending on where you live, but you can always rely on the mainstay, blueberries and blackberries.
Blueberries – available everywhere, this is an obvious choice.
Maine Blueberries – these tiny, sweet fruit are better to me than their larger cousins, but tougher to find.
Blackberries – another readily available choice for the red white and blue fruit salad.
Concord Grapes – (halved and seeded) these grapes, known for juices and jellies, these grapes are native to the Northeast and a challenge to find elsewhere.
Elderberry – they're blue, for sure, but I don't recommend them for this fruit salad. The stems, seeds and leaves contain a toxic substance, which can cause intestinal discomfort — and that's not what we're going for.
How to make red white and blue fruit salad
This salad doesn't require any special prep, just combine the red white and blue fruit with the salad dressing and serve.
Cut larger fruit into bite-sized pieces (or shapes) and transfer to a mixing bowl.
Add fresh berries.
In a small bowl, combine the mango syrup, lime juice and poppyseeds. Whisk to combine.
Dress the fruit salad with the mango lime dressing and toss gently.
How to make star-shaped fruit
I have small shaped food cutters that make bite-sized pieces. I've had them for years, but I found these cutters (affiliate link) which have several smaller sizes and would be perfect for this patriotic fruit salad.
To make the star shapes, slice large fruit (watermelon, peaches, apples, pears, dragonfruit) into 1/2″ slices. Press the star-shaped cutter straight down to get the desired shape.
Continue cutting the fruit until you've gotten as many star pieces as possible. Scraps are for the chef to enjoy.
Pro Tips
Cut the fruit into relatively equal sizes. This will make it easier to eat and give the red white and blue salad a cohesive look.
If you're making the fruit salad earlier in the day, don't add the fruit salad dressing until you're ready to serve, to keep the fruit fresher tastier.
Variations
Use the honey, lime and ginger dressing from this fruit salad recipe.
If you're not going for red white and blue in your salad, use other fruits like pineapple, mango, grapes, melons, oranges, peaches, and more.
Spoon the salad over pound cake or layer between sweet biscuits with extra fruit salad dressing and top with whipped cream for a patriotic shortcake.
Skip the fruit salad dressing and use this as a fresh fruit salsa over chicken, pork or seafood.
More fruit salads and dressings you'll love: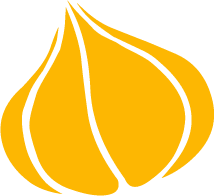 Tried this recipe? Leave a rating and review.
Your comments and shares are invaluable to me and the thousands of readers who use this site daily. If you've made the recipe, leave a star rating and review. We want to hear how you liked it.
We'd love it if you shared the recipe with your friends on social media!
Red White and Blue Fruit Salad
This patriotic inspired fruit salad is easy to make and makes a healthy dessert for summer holidays like the 4th of July. Use your favorite red white and blue colored fruits and toss in the sweet and tangy mango lime poppyseed dressing.
SPECIAL EQUIPMENT:
star shaped cutter

optional
INGREDIENTS:
2

cups

red fruit

2

cups

white fruit

2

cups

blue fruit

2

tablespoons

mango syrup

1 ½

tablespoons

lime juice

½

teaspoon

poppyseeds
DIRECTIONS:
Rinse any berries and pat dry with a paper towel, transfer to a mixing bowl.

For any larger pieces of fruit, like watermelon, slice into 1/4″ thick slices and use the cutter to make star-shaped pieces. If you don't have a star shaped cutter, cut the fruit into 1/2″ dice and add it to the bowl with berries.

In a small bowl, combine the mango syrup, lime juice and poppyseeds and stir to combine. Pour the dressing over the fruit salad and toss to combine. Serve.
RECIPE VIDEO:
NUTRITION:
Calories:
83
kcal
|
Carbohydrates:
18
g
|
Protein:
1
g
|
Fat:
1
g
|
Saturated Fat:
0.03
g
|
Polyunsaturated Fat:
0.1
g
|
Monounsaturated Fat:
0.04
g
|
Sodium:
39
mg
|
Potassium:
79
mg
|
Fiber:
2
g
|
Sugar:
14
g
|
Vitamin A:
238
IU
|
Vitamin C:
8
mg
|
Calcium:
9
mg
|
Iron:
1
mg
Pin it for later!