When the stores are over run with cara cara navel oranges, honeybells, grapefruit and tangerines, this winter citrus salad is a lifesaver. Tossed with sliced cucumbers and red onion and drizzled with sherry vinegar dressing, it makes a great side dish for weekend brunching or grilled chicken, pork and seafood. We love the extra crunch of toasted hazelnuts and fresh pops of mint, too.
Ok, I may have an advantage over you on this one. I live in South Florida. Florida citrus (arguably the best in the states) is abundant here and there's more varieties of oranges, grapefruits, tangerines, etc. than you're likely to see in other parts of the country. However, that doesn't mean you can't make a perfectly respectable citrus salad. By choosing two or three different fruits, you can make an eye-popping, sweet, floral and fruity side dish.
Types Of Citrus To Use In Winter Citrus Salad
Oranges
Cara Cara Navel Orange – a pink fleshed or red navel orange, they are sweet and juicy with no seeds
Blood Orange – they didn't have any available when I checked, but blood oranges have a mottled, deep red flesh and a bit more tartness than Cara Cara.
Valencia Orange – these are also known as juice oranges and are the most common variety used in commercial orange juice brands. They are tangy and sweet at the same time.
Navel Orange – Most navel oranges sold in the markets come from California. This is probably what you think of when you think of oranges — they are a pretty uniformed orange color with smooth skin and they're easy to peel. Their lack of seeds makes them popular in school lunches and soccer game half times.
Honeybell Orange – Honeybells are weird looking. They are rounded, except for a tell tale bell shape on one side and they are the sweetest, tangiest and most coveted of Florida citrus. If someone gifts you honeybells — they love you.
Grapefruits
Ruby Red Grapefruit – Ruby Reds have a gorgeous deep magenta hue, are sweeter than their white counterparts and have a balanced sweet and tangy flavor and aroma.
Pink Grapefruit – Slightly more tart than a ruby red, Florida pink grapefruit are what you'll commonly find in stores. They're heavy for their size, sweet and juicy. They are speckled with large seeds throughout, so you'll want to remove them if using in this salad.
White Grapefruit – White grapefruit are probably the most tart variety, but their pale yellow (almost white) color can adds a beautiful palette to this salad. It does have seeds.
Tangerines, Clementines, Mandarins
Smaller and squatter than oranges, with a peel that is loose from the flesh. These fruit are closely related and are often so interchangeable that you can buy Halos or Cuties at different times of the year — and actually will get different fruit, depending on which variety is in season.
A Citrus Side Dish
For this winter citrus salad, I like to mix up the fruit, using a little of everything. Some super sweet varieties, like the Cara Cara navel orange as well as the tangy to more sour citrus like grapefruit. You can stick to a traditional "all citrus" salad, but adding cucumber and thinly sliced red onion adds crunch and a bit of heat. Toasted hazelnuts and a balanced sherry vinegar dressing transforms this dish from "dessert-status" or "breakfast-fare" solidly into "side dish" territory.
The sherry vinegar dressing is softer and less sharp than a standard red wine vinaigrette. It gets a little sweetness from agave and the fresh mint is subtle, but adds a fresh pop of flavor. We like the way this dressing lightly naps the fruit and vegetables and ties everything together.
Ingredients For Sherry Vinegar Dressing
Sherry Wine Vinegar
Olive Oil
Dijon Mustard
Agave (can substitute honey or maple syrup)
Kosher Salt
Black Pepper
Fresh Mint
Assemble The Citrus Salad
Use a sharp paring or "birds beak" knife to cut the rind and pith away from fruit.
Cut the fruit crosswise into 1/4″ slices. (Use a variety of fruit, like red grapefruit, cara cara navel oranges and mandarins). (Can be done several hours in advance.)
Slice the cucumbers and onions.
Arrange the fruit and vegetables on a platter.
Whisk together the ingredients for the sherry vinegar dressing.
Drizzle the dressing over the winter citrus salad.
Sprinkle toasted, crushed hazelnuts over the salad and rip a few extra mint leaves to garnish the salad with. Serve immediately.
A Taste of Sunshine
Tell me this citrus salad isn't a gorgeous feast for the eyes.The pop of bright colors and tantalizing tang will rev up your appetite. I'm happy just looking at it — and even happier eating it. Try it yourself and see.
More Simple Salad Recipes:



Garlic & Zest is a participant in the Amazon Services LLC Associates Program an affiliate advertising program designed to provide a means for sites to earn advertising fees by advertising and linking to Amazon.com.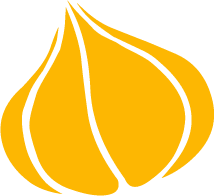 Tried this recipe? Leave a rating and review.
Your comments and shares are invaluable to me and the thousands of readers who use this site daily. If you've made the recipe, leave a star rating and review. We want to hear how you liked it.
We'd love it if you shared the recipe with your friends on social media!
Winter Citrus Salad with Sherry Vinegar Dressing
When citrus is at its peak, this sunny citrus salad makes a great side dish for weekend brunching. We like it with baked ham and and a vegetable quiche to round out the meal. Also good with grilled chicken, pork and seafood!
INGREDIENTS:
4-5

assorted oranges and citrus

¼

English cucumber

thinly sliced

¼

red onion

thinly sliced

few tablespoons

sherry vinaigrette

recipe given below

¼

cup

hazelnuts

fresh mint leaves

torn
FOR SHERRY VINEGAR DRESSING:
1

tablespoon

sherry wine vinegar

3

tablespoons

olive oil

1

teaspoon

dijon mustard

1

teaspoon

agave

(can also use honey or maple syrup)

¼

teaspoon

kosher salt

a few grinds

black pepper

1

tablespoon

chopped fresh mint
DIRECTIONS:
Preheat the oven to 325°
Place the hazelnuts on a baking sheet and toast for 8-10 minutes or until fragrant and toasted. Remove from oven to cool.
MAKE THE SHERRY VINEGAR DRESSING:
In a small bowl, combine the sherry wine vinegar, dijon mustard, agave, salt and pepper. Whisk to combine. Continue whisking and drizzle in the olive oil until the dressing is emulsified. Stir in the fresh mint and set aside.
MAKE THE WINTER CITRUS SALAD:
Use a very sharp paring knife to remove the skin and pith from the citrus, by cutting off the top and bottom of each orange so that the orange sits flat on a cutting board. Run the blade down the side of the orange, following the natural curve of the fruit to remove the peel and pith. Continue until you have removed all of the skin and you have a whole orange intact.

Slice the oranges crosswise in 1/4″ slices. Arrange them on a platter.

Thinly slice the red onion and cucumber and arrange them with the sliced citrus on the platter.

Drizzle a few tablespoons of the dressing over the salad (you don't have to use it all). Sprinkle with toasted hazelnuts and mint leaves. Serve.
NOTES:
NOTE: Components of this salad can be made ahead of time. (Arrange the salad on a platter, cover and refrigerate. Make the dressing, cover and refrigerate. Toast and crush the hazelnuts and place them in an airtight container until ready to serve.
Just before serving, dress the salad with the dressing, add the hazelnuts and mint. Serve.
NUTRITION:
Calories:
217
kcal
|
Carbohydrates:
20
g
|
Protein:
3
g
|
Fat:
15
g
|
Saturated Fat:
2
g
|
Sodium:
161
mg
|
Potassium:
326
mg
|
Fiber:
4
g
|
Sugar:
15
g
|
Vitamin A:
370
IU
|
Vitamin C:
71.6
mg
|
Calcium:
67
mg
|
Iron:
0.7
mg
Pin "Winter Citrus Salad with Hazelnuts and Sherry Vinegar Dressing" For Later!