Easy Mango Dessert (Mango Chillers)
On a hot summer day, there's nothing this icy mango snack to cool you off. This recipe makes a fresh mango fruit slushy,(it's like a healthy version of soft serve ice cream). Use fresh fruit for the mango puree and make this easy mango dessert in minutes.
Inspiration behind mango chillers
Have you ever been poolside at one of those swank hotels usually reserved for celeb-utants and their hoard when a member of the hospitality staff appears with complimentary snacks or services? Like offering to clean your sunglasses, or spritz your face with Evian mist — or offering a bite-sized tidbit to refresh your palate?
These mango chillers are inspired by one of those experiences. Not that I rub elbows (or any other parts with Kim-K or the like), but I've been to a few resorts where their random-acts-of-kindness have made me feel like I was more than just a middle-aged food-blogger from Boca. They've also given me a few ideas. Like these mango chillers! And let me say that on a scorching day – these are a hit!
What you'll need for mango slushy recipe
Ripe Mangoes
Lime Juice
Honey
Ice
That's all you need for this healthy snack. Frankly, the simplicity of these mango slushies is what makes them so appealing to me. Limited ingredients and 5 minutes of active time. Perfect for a hot summer day's refreshment.
The proper equipment for mango slushies.
I recommend a very heavy duty blender. I have a VitaMix and it will puree concrete (slight exaggeration). NutriBullet and Ninja are also good for this. If you've got a less industrial blender, I'd recommend adding ice to a zip top freezer bag and using the flat side of a meat mallet or rolling pin to whack the ice into much smaller chunks, making it easier for your blender to accomplish the same task.
How to make mango chillers:
Hold the mango upright and slice down through the skin on either side of the seed that's like an oblong disc in the middle of the fruit.
Score the fruit in a diamond pattern and turn it inside out, so the diamond pattern sticks out.
Cut the fruit off the skin and add to a blender.
Trim the pit of any excess mango that you can and add it to the blender. Do the same with the other mango.
Add honey and lime juice.
Add the ice last. (Note: you don't want to add the ice first, because the blades need something to cut through in the beginning (the fruit) and if you put the ice in first, the blades will jam.)
Run the blender starting at a medium speed and working up to a high speed. If it gets stuck, stop and use a spatula to rearrange the fruit and ice. (If you have a tamper, use that). Continue until the ice is completely pulverized.
The idea is to keep working at it until the icy puree is the consistency of a slurpee. Actually, no. It's better than a slurpee because these mango chillers get a soft, silky texture that you don't find in those 7-11 specials.
These healthy treats get their sweetness and tang from the fruit, so make sure you're using the ripest, most perfumed mangoes you can get. One more thing — while I love a Mango Chiller as is, if you're entertaining grownups — add in a few glugs of rum for an icy, boozy, mango treat. It's like a a tropical Frosé (without the rosé) and it doesn't suck!
Mango chillers only take five minutes (if that) to make and they're a great "snack" for the kids and grown-ups alike. Just grab a spoon and chill!
Incidentally, I've pictured these chillers in regular glasses, but if I'm honest, I put them in those insulated Tervis tumblers — that way, they stay icy and frozen long enough to enjoy them before they melt away.
More easy snacks you might like: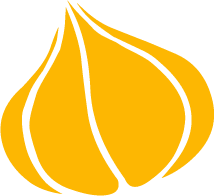 Tried this recipe? Leave a rating and review.
Your comments and shares are invaluable to me and the thousands of readers who use this site daily. If you've made the recipe, leave a star rating and review. We want to hear how you liked it.
We'd love it if you shared the recipe with your friends on social media!
Mango Chillers
On a hot, sticky day, there's nothing better than a simple mango chiller to cool you off! it's like a slushie, but instead of dyes and sugar, it's all fruit. The mango creates a silky smooth summer indulgence. Make it for the kids without alcohol, or for the adults… Rum It UP!
INGREDIENTS:
Kid Version
2

large

ripe mangoes

chilled

½

lime

juiced

1

tablespoon

honey

2

cups

ice
Adult Version
2

ounces

dark rum

We like Mount Gay or Myer's for this
Special Equipment
a heavy duty blender such as a VitaMix or NutriBullet
DIRECTIONS:
Peel and pit the mangoes and transfer the flesh to the blender along with the lime juice, honey and rum(if using). Secure the lid and puree.

Add the ice. Secure the lid on the blender and start at a slow speed, gradually increasing until the fruit and ice are pureed into a smooth consistency.

If the blender freezes up, or doesn't seem to be making progress, tamp down on the ice or turn off the blender and stir the mixture, then resume blending.

Serve immediately, preferably in an insulated glass to prevent it from melting too quickly.
RECIPE VIDEO:
NOTES:
Recipe can be doubled – depending on the size of your blender.
NUTRITION:
Calories:
135
kcal
|
Carbohydrates:
35
g
|
Protein:
1
g
|
Sodium:
3
mg
|
Potassium:
277
mg
|
Fiber:
3
g
|
Sugar:
31
g
|
Vitamin A:
1785
IU
|
Vitamin C:
64.9
mg
|
Calcium:
24
mg
|
Iron:
0.4
mg
Don't Forget To "Pin It" For Later!