When you want a light, refreshing, frozen dessert, this tropical pineapple mango sorbet is the best. It's a simple mango sorbet recipe that uses fresh fruit for an icy summertime dessert that everyone will enjoy. You only need 4 ingredients, a blender and your ice cream maker.
Why we love pineapple mango sorbet
In South Florida, summer means mango season. Just about everyone here has a mango tree in their backyard — and if you don't have one, then it's a pretty good bet your neighbor does. When the fruit comes in, you're literally inundated with it and you have to find ways to use it.
Consequently, I've added mangoes to everything from chutneys and salsas, smoothies and salad dressings, chicken salads to tropical rice and of course sweets like this mango lime cake, icy mango chillers and luscious coconut mango ice cream.
My grandfather's tree produces copious amounts of Julie mangoes which are very sweet and juicy with a tangy finish. Every June I'm blessed with an abundance of his tropical fruit. This tangy sweet mango sorbet is another way to use up the bounty and everyone loves it.
The other part of this mango sorbet recipe is pineapple. Although pineapples aren't traditionally farmed here in South Florida (most are grown in Costa Rica), they actually grow well in this climate.
The combination of ultra sweet tangy mango with juicy tropical pineapple is a real winner. Because the fruit is so sweet, you don't need a lot of extra sugar for this recipe. Adding just a bit of fresh lime juice rounds out the tropical flavors.
Ingredients for mango sorbet recipe
Mangos
Pineapple
Lime Juice
Corn Syrup
You'll need about 3 large mangoes and about 1/3 of a whole pineapple for this mango sorbet recipe.
How to make pineapple mango sorbet
Slice the mangoes vertically along either side of the pit and scoop the flesh into a blender or food processor.
Cut away the skin and slice the pineapple into chunks and add to the blender.
Add corn syrup and fresh squeezed lime juice and blend on high speed to puree.
Transfer the puree to a mesh strainer and press the puree through the sieve (this removes the stringy parts of the mango, that you don't want in the sorbet).
Chill the puree for several hours until quite cold.
Process in your ice cream maker according to the manufacturer's instructions.
Transfer to a container and freeze for 2 hours.
Straining fruit purée
Mangoes can be stringy and depending on which type you're using (there are literally hundreds of different mango varietals), so I recommend straining the pineapple and mango puree before freezing it.
It's not absolutely required and if you want to skip that step, you can. It just makes for a smoother mango sorbet.
The secret to making mango sorbet
The secret is a little bit of corn syrup. I know, I know… corn syrup…
I know it's taboo, but there's a reason I used it.
Corn syrup has a viscosity that prevents the sorbet from tasting icy. It's smoother and less granular. Isn't that what you want in tropical pineapple mango sorbet?
Why you'll love this pineapple mango sorbet
It's got only 4 ingredients.
It's naturally dairy free.
Mango sorbet is vegan.
It's easy to make.
Tropical pineapple and mango sorbet will cool you off on a steaming summer day.
Kids love this recipe.
Do I need an ice cream maker for this mango sorbet?
I recommend using an ice cream maker for this sorbet recipe. The ice cream maker adds air to the pineapple mango puree as it churns, which gives the sorbet a more scoop-able texture.
You don't need a fancy $300 ice cream maker to assemble this mango sorbet recipe. I have a Cuisinart model that works like a champ and only costs around $65.
The key with this type of ice cream maker is to make sure the freezer cylinder has been chilled for 24 hours before starting to make the sorbet. If it hasn't been frozen beforehand, the puree won't freeze.
Sorbet serving notes:
Pineapple mango sorbet can absolutely be eaten straight from the ice cream maker — it will be the consistency of soft serve, which is a delight.
Freeze the sorbet for 2 hours and it will be firm, but perfectly scoop able right from the freezer.
If the sorbet has been in the freezer for longer than a few hours, I recommend letting it sit on the counter for 15-20 minutes to soften up a little before scooping.
FAQ's
Can I use frozen fruit for the pineapple and mango sorbet?
It's always going to be most flavorful when you use fresh (in season) fruit, but you can use frozen fruit for the sorbet recipe.
Can I substitute other fruit?
Yes. Try using bananas in place of the pineapple for an even creamier texture and rich flavor. You can also use passion fruit pulp or soursop. Experimenting can be fun!
How long will the mango sorbet last?
It will last for a month in the freezer, just be sure to keep the sorbet in a well sealed container so the flavors of the freezer don't permeate into the fruity dessert.
More icy summer desserts and sorbet recipes:
Ice Creams You Might Like: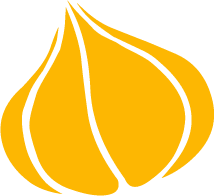 Tried this recipe? Leave a rating and review.
Your comments and shares are invaluable to me and the thousands of readers who use this site daily. If you've made the recipe, leave a star rating and review. We want to hear how you liked it.
We'd love it if you shared the recipe with your friends on social media!
Mango Pineapple Sorbet
This easy, vegan, gluten free, dairy free dessert made with whole tropical fruit is ready to savor after 20 minutes in the ice cream maker.
INGREDIENTS:
3

mangoes

ripe,- about 2 cups of pulp

2

cups

pineapple chunks

½

cup

corn syrup

¼

cup

lime juice

freshly squeezed
DIRECTIONS:
Scoop the mango and pineapple into a blender. Add the corn syrup and lime juice and blend until smooth, about 30 seconds. Pour the mixture through a strainer set over a bowl and use the back of a spoon to press the liquid through the strainer. Discard any solids. Cover the fruit puree with plastic wrap and refrigerate until very cold, several hours or overnight.

Follow the directions according to the ice cream maker's instructions and churn/freeze the sorbet until it's the consistency of soft serve — about 15-20 minutes. Transfer to a container and freeze for two hours or until set.
NOTES:
Can be served straight from the ice cream maker — as a soft-serve.
If frozen overnight, let the sorbet sit on the counter for 15-20 minutes before scooping – to soften up a bit.
NUTRITION:
Calories:
245
kcal
|
Carbohydrates:
64
g
|
Protein:
1
g
|
Sodium:
20
mg
|
Potassium:
384
mg
|
Fiber:
3
g
|
Sugar:
60
g
|
Vitamin A:
985
IU
|
Vitamin C:
50.8
mg
|
Calcium:
43
mg
|
Iron:
0.7
mg
Pin "Pineapple Mango Sorbet" For Later!