Curried Mango Salad Dressing
Step out of the ordinary "ranch" and "Italian" salad dressing routine with this amazing Curried Mango Dressing. It's velvety smooth with a tangy, sweet flavor that goes great on salads and also makes a delicious mango sauce for chicken, pork and seafood. Best of all, this easy homemade salad dressing is ready in about 5 minutes.
This recipe has been updated since its original publication in 2015.
In South Florida, summertime is mango season and we're always looking for ways to use this ubiquitous tropical fruit. You're gonna love this kicky, tropical dressing on all your summer salads, but this luscious mango sauce is also great drizzled over steamed vegetables or as a finishing sauce for your favorite proteins.
Ingredients For Curried Mango Salad Dressing
Mango
Garlic
Lime Juice
Ginger
Dijon Mustard
Curry Powder
Honey
Olive Oil
Kosher Salt
Best Mangoes For Mango Sauce
There are literally HUNDREDS if not thousands of different types of mangoes. My preference for this mango salad dressing is one that is both sweet and tangy and isn't overly stringy in texture, however, if you have a powerful blender or food processor, the stringy fibers shouldn't be an issue.
Tommy Atkins – widely available commercially, this mildly sweet mango variety is available in both early and late season (March-July; September and October).
Keitt – Late season Mango (August-September) that can weight up to 4-5 pounds. This is a tangy, sweet fruit that works well in this dressing.
Kent – Mid Season fruit (June-August) Kent mango is about 1 pound with a sweet, fruity, tropical nose and slight tangy finish.
Haden – an early season fruit (March through May) with firm flesh and rich aromatic overtones.
Honey – Early season fruit (March through June) with smooth firm flesh and no fibers. The honey mango is sweet and creamy, you might want to add a little more lime juice to the dressing if you're using this varietal.
Palmer – Late season fruit (August through October) mildly sweet, smooth with limited fibers.
When the fruit and seasonings have been pureed to a smooth, velvety texture, drizzle in the olive oil with the blender running until you the mango dressing is completely emulsified. The texture of the fruit when pureed makes the mango dressing creamy and lush. It's so good, I could eat it with a spoon.
Just to be sure I wasn't being overly cocky, I shared a jar of this curried mango salad dressing with my next door neighbor, Francoise, asking for her opinion. 5 minutes later, she texted me a picture of her lunch — leftover chicken and vegetables, with mango sauce drizzled over it and the simple exclamation, "Amazing!"
What To Serve Curried Mango Sauce With:
Use it as a dipping sauce with crudités, on all your summer salads and over your favorite grilled proteins.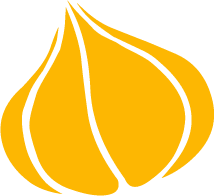 Tried this recipe? Leave a rating and review.
Your comments and shares are invaluable to me and the thousands of readers who use this site daily. If you've made the recipe, leave a star rating and review. We want to hear how you liked it.
We'd love it if you shared the recipe with your friends on social media!
Curried Mango Dressing
Dress your summer salads with this creamy, tangy homemade dressing! Delicious on grilled chicken too!
SPECIAL EQUIPMENT:
high powered blender

I used a VitaMix
INGREDIENTS:
1

cup

roughly chopped mango

peeled and pitted

2

cloves

garlic

3

tablespoons

lime juice

1

tablespoon

dijon mustard

½

cup

extra virgin olive oil

1

teaspoon

grated ginger

1

tablespoon

honey

1

teaspoons

curry powder

I used 1 teaspoon sweet curry and 1/2 teaspoon hot curry

¼

teaspoon

kosher salt
DIRECTIONS:
Add the garlic, mango and lime juice to the blender. Puree until garlic and mango are smooth. Add the dijon mustard, ginger, honey, curry powder and salt. Blend until smooth.

With the blender running on medium speed, slowly drizzle in the olive oil. After the olive oil has been combined, blend on high for another 10 seconds. Taste for seasoning and adjust as necessary.

Use this Curried Mango Sauce as a salad dressing or as a sauce for grilled chicken, pork or seafood or drizzled over steamed or fresh vegetables.
NUTRITION:
Calories:
72
kcal
|
Carbohydrates:
3
g
|
Protein:
1
g
|
Fat:
7
g
|
Saturated Fat:
1
g
|
Sodium:
47
mg
|
Potassium:
21
mg
|
Fiber:
1
g
|
Sugar:
3
g
|
Vitamin A:
112
IU
|
Vitamin C:
5
mg
|
Calcium:
2
mg
|
Iron:
1
mg
Pin "Curried Mango Salad Dressing" For Later!