The problem with those ready made shrimp cocktails that you find in the deli section at the supermarket are two-fold, first, the shrimp. Small, bland, watery — weirdly translucent — they look like a plasticized mold of the real thing. Second – that cocktail sauce. Too sweet, little heat — decidedly un-inspired. For the life of me, I don't understand people that buy or even worse — serve — that stuff when the real deal is SO MUCH BETTER and so RIDICULOUSLY EASY to make. Grilled Shrimp Cocktail is packed with flavor from the first bite.
The quality of the shrimp make a difference — and fresh is always preferred. Try to get the largest shrimp available, preferably U-15 to U-20. If you can only get frozen, make sure to thaw them completely before moving on to the rest of the recipe. Dry the shrimp well with paper towels so the marinade will cling to the shrimp better.
How to peel and devein shrimp
If you've got fresh, peel and devein them (method shown above), leaving the last segment and the tail still attached.
Grab the legs (and head, if attached) and pull off the shell right up to the last segment and tail. Leave those intact.
Run a sharp paring knife down the back of the shrimp, about 1/8 to 1/4″ deep.
Remove the dark vein and discard.
Marinade for grilled shrimp cocktail
Garlic
Lemon or Lime Zest
Olive Oil
Red Pepper Flakes
Black Pepper
Only 15-20 minutes in this easy marinade will add a ton of finger-licking flavor to the shrimp.
While the seafood rests in the garlicky marinade, make the cocktail sauce. Never made cocktail sauce before? It's ready in approximately 2 minutes and it's WAY better than the jarred stuff in the store.
Homemade cocktail sauce ingredients
Ketchup
Horseradish
Worcestershire Sauce
Lemon Juice
Hot Sauce (to taste)
Just mix the ingredients in a bowl and taste for seasonings.
The nice thing about making your own is that you can adjust this sauce to your tastes. If you want your sinuses to clear, add more horseradish. If you want more heat, up the hot sauce. More tang? Add lemon. Play with it, until you get it the way you like. Chill the cocktail sauce until you're ready to eat.
Best way to grill shrimp? Kebab them.
I find it easiest to grill shrimp when they're skewered or kebabed. Why? If they're not secure, the shrimp can literally fall through the cracks. The skewers makes it faster and easier to flip multiple shrimp at once and prevents over cooking. I like to use metal skewers to save the hassle of soaking them first, but if you're using wooden skewers, be sure to submerge them in water for at least 45 minutes to an hour, so they don't burn on the grill.
Preheat the grill to a medium high heat (about 400-450°) and add the shrimp skewers. Shrimp are an immediate gratification seafood. Just a few minutes on the fire and they're perfectly plump, pink and juicy. I usually start with 2-3 minutes on the first side, before flipping and letting them cook for 1-2 more minutes.
So admit it, this looks a hell of a lot better than those flaccid, rubbery trays of shrimp from the grocery store, doesn't it? Trust me, these grilled shrimp taste better too. Especially with that homemade cocktail sauce.
Bathed in garlic, spice and citrus, this grilled shrimp cocktail is way beyond ordinary. In fact, I could snack on this dish all afternoon! The cocktail sauce is tingly, sweet and spicy — with enough horseradish to make the hairs in your nose stand up — at least that's the way I like it. Adjust to your tastes as necessary.
Grilled shrimp cocktail is delicious hot from the grill but it can also be served chilled — so, if you're having company, you can make it in advance.
For passable hors d'oeuvres, add a tablespoon or two of the sauce to very small glasses – or even shot glasses and perch a shrimp on the corner. Aren't they fun? For more seafood appetizers, try these Fancy Baked Sea Scallops, my Florida Style Smoked Whitefish Dip or these awesome Conch Fritters.
More easy shrimp recipes you might like: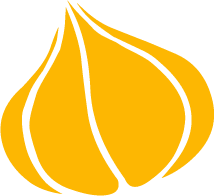 Tried this recipe? Leave a rating and review.
Your comments and shares are invaluable to me and the thousands of readers who use this site daily. If you've made the recipe, leave a star rating and review. We want to hear how you liked it.
We'd love it if you shared the recipe with your friends on social media!
Grilled Shrimp Cocktail
No more watery, rubbery shrimp cocktail from the deli section. Fresh grilled shrimp and fast and easy cocktail sauce are ready in minutes!
INGREDIENTS:
1

pound

large shrimp

peeled and deveined

1

clove

garlic

minced

⅛

teaspoon

crushed red pepper flakes

2

tablespoons

olive oil

1

lime

zested

¼

teaspoon

freshly ground pepper
For cocktail sauce
⅔

cup

ketchup

2

tablespoon

prepared horseradish

2

teaspoon

lemon juice

2

teaspoon

worcestershire sauce

a few drops of your favorite hot sauce

optional

Special equipment: 10″ metal or wooden skewers
DIRECTIONS:
Place shrimp in a medium bowl. Add garlic, red pepper flakes, olive oil, lime zest and pepper. Toss to coat completely and set for 15-20 minutes to marinate.

Meanwhile prepare cocktail sauce. In a small bowl combine ketchup, horseradish, lemon juice, worcestershire sauce and hot sauce (if desired). Stir to combine. Adjust seasoning to taste.

Heat grill to medium high heat — about 400 degrees. Skewer the shrimp through the head end first then through the tail section. Having two entry points will hold the shrimp steady on the skewer. Grill the shrimp for 2-3 minutes per side, or until pink and firm.

Serve shrimp alongside cocktail sauce.
NOTES:
If using wooden skewers, be sure to soak them in water for an hour before threading the shrimp onto them. This will prevent the skewers from catching fire on the grill.
NUTRITION:
Calories:
207
kcal
|
Carbohydrates:
8
g
|
Protein:
23
g
|
Fat:
8
g
|
Saturated Fat:
1
g
|
Cholesterol:
285
mg
|
Sodium:
1094
mg
|
Potassium:
192
mg
|
Sugar:
5
g
|
Vitamin A:
120
IU
|
Vitamin C:
12
mg
|
Calcium:
173
mg
|
Iron:
2.7
mg
Don't Forget To "Pin It" For Later!