Have more mangoes than you know what to do with? How about a mango ice cream recipe using your ice cream maker? This coconut mango ice cream is creamy, fruity perfection. A tropical ice cream that transports you to a sun-soaked beach.
I'm going to warn you right now, I'm going through a homemade ice cream phase. I made this sweet peach nilla ice cream last week and as we speak, I have another ice cream custard chilling in the fridge… But if you like tropical flavors, this coconut mango ice cream is for you.
The sheer volume of mangoes that hits us at this time each year is the real impetus for this mango ice cream. Trees bulging with mangoes — some so large, that a single fruit can feed two people with leftovers (no joke). The mangoes are ripe and lush, giving this tropical ice cream its distinctive flavor. I also added chewy bits of sweetened coconut and nuggets of perfectly ripe mango to the blend, to take this fruity ice cream recipe to the next level.
Mango ice cream starts with fresh mangoes — and if you live in Florida, then you've got at least a dozen friends, neighbors or co-workers who are happy to share their yield. Puree the mango with lime juice in a blender to get an intense and authentic tropical flavor. Adding a little corn syrup to the mango puree prevents it from getting icy and adds to the for the best homemade ice cream… ever…
Beat together the egg yolks and sugar until light yellow and creamy, then add the cornstarch and beat again.
Bring the coconut milk, cream and milk to a simmer in a heavy pot and then in a slow steady stream, whisk the hot milk into the eggs. Make sure the milk isn't too hot, otherwise the eggs will scramble.
To ensure a silky consistency, place a strainer over a clean bowl and pour the custard mixture through to remove any egg solids. Swirl in some coconut extract for deeper tropical notes.
Add the mango puree to the custard and stir to combine and refrigerate it for several hours until very cold. Then — it's into your ice cream maker. Incidentally, I use $45 Cuisinart model ice cream maker. the cylinder has a permanent home in my freezer so I'm ready whenever the mood strikes.
Pour the custard into the ice cream machine and let it work its magic.
About halfway through the freezing process, stir in the mango chunks and coconut.
That's it. Transfer the ice cream to a freezer container and give it a few hours to firm up. If you don't have a bonafide ice cream container, use a loaf pan like this. I've actually been making so much ice cream that I decided to invest in a cool ice cream container that keeps the ice cream fresh and prevents it from taking on weird freezer odors. It's a bargain at $15.
A scoop of this luscious frozen treat is a welcome reprieve on a hot day. And while it's great on its own, I like to tuck in a few wedges of mango and sprinkle with extra toasted coconut… 'cause, why not?
Incidentally, this batch of coconut mango ice cream was gone within a day, but that's ok. I've got more mangoes.
More ice cream recipes you'll love: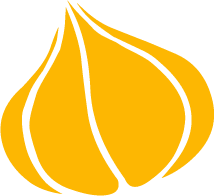 Tried this recipe? Leave a rating and review.
Your comments and shares are invaluable to me and the thousands of readers who use this site daily. If you've made the recipe, leave a star rating and review. We want to hear how you liked it.
We'd love it if you shared the recipe with your friends on social media!
Coconut Mango Ice Cream
A good way to put your mangoes to use! This tropical blend of coconut and mangoes is creamy and lush! Good luck stopping at one scoop!
INGREDIENTS:
4

ripe mangos

divided

2

tablespoons

lime juice

¼

cup

light corn syrup

¼

teaspoon

salt

¾

cup

sugar

2

large

egg yolks

1

tablespoon

cornstarch

½

cup

milk

½

cup

coconut milk

1

cup

heavy cream

½

teaspoon

coconut extract

½

cup

sweetened flaked coconut
DIRECTIONS:
Peel and seed 3 mangoes. Chop the mango and measure out about 2 cups of mango. Transfer the mango to a heavy duty blender or food processor and add the lime juice, corn syrup and salt. Blend or process until smooth. If the mango is particularly pulpy, pour the puree through a strainer to remove any fibrous pieces. You should have about 1 ¾ -2 cups of mango puree.

Add egg yolks to a medium mixing bowl. Beat sugar into the egg yolks until thick and pale yellow. Beat in the cornstarch and set aside.

Bring the milk, coconut milk and heavy cream to a simmer in a medium saucepan. Remove from heat and whisk the hot milk into the egg mixture in a slow, steady stream until well combined. Pour the milk mixture back into the saucepan. Heat over low heat stirring constantly with a wooden spoon or whisk until mixture thickens. Don't let it boil or the eggs will scramble. Remove the custard from the heat. Set a strainer over a large bowl and pour the custard through the strainer to remove any egg solids. Let the custard cool slightly. Stir in the coconut extract. Add the mango puree and stir to combine. Cover the custard with plastic wrap and refrigerate until very cold or overnight.

Stir the chilled custard before proceeding.

Preheat the oven to 300 degrees. Place the flaked coconut onto a baking sheet in a single layer. Bake for 6-10 minutes until coconut is lightly browned. Remove from oven and set aside.

Peel and seed the remaining mango and dice into 1/4″ cubes – you should have about 1 cup of fruit.

Freeze the ice cream according to your ice cream maker's manufacturer's instructions. When the ice cream is semi frozen, add the toasted coconut and mango chunks to the ice cream and allow the machine to mix in the ingredients.

When finished the ice cream will be soft and ready to eat. For firmer ice cream, transfer to a freezer safe container and freeze at least two hours or overnight.
NUTRITION:
Calories:
267
kcal
|
Carbohydrates:
36
g
|
Protein:
2
g
|
Fat:
13
g
|
Saturated Fat:
9
g
|
Cholesterol:
70
mg
|
Sodium:
93
mg
|
Potassium:
188
mg
|
Fiber:
1
g
|
Sugar:
32
g
|
Vitamin A:
1135
IU
|
Vitamin C:
25.2
mg
|
Calcium:
44
mg
|
Iron:
0.6
mg
Pin It For Later!