There's nothing better than a tropical frozen daiquiri for a sweltering summer day, am-I-right? Well, this icy, lush mango daiquiri recipe is quick and easy, not to mention delicious! All you need are rum, mangoes, limes, simple syrup and ice for an outrageously slushy, brain-freeze inducing, frozen mango daiquiri. Cheers!
According to Wikipedia, Daiquiris became popular in the U.S. during the 1940s as we entered World War II. Wartime rationing made many food and drink staples harder to source, including popular libations like whiskey and vodka.
Rum, however, was plentiful throughout the Caribbean and Latin America and thanks to Franklin D. Roosevelt's Good Neighbor Policy, (established in 1933) the sun-soaked spirit was readily available stateside. Rum became a popular swap for other erstwhile "refined liquors".
Americans became fascinated with the island culture of the Caribbean and exotic rum based drinks. Cocktails like shaken and frozen daiquiris were all the rage.
Since then, the daiquiris' popularity has ebbed and flowed like an ocean tide, however, on a scorching afternoon, this rum-laced frozen mango daiquiri is a truly welcome respite.
Ingredients for frozen mango daiquiri recipe:
Rum (I prefer golden or dark rum, but white rum is traditional)
Fresh mangoes
Fresh lime juice
Ice
How to make a frozen mango daiquiri
Add the mango, fresh lime juice, simple syrup and rum to a blender.
Top with ice and blend until all of the ice is crushed and the mango daiquiri is smooth and slushy.
Garnish with a lime wheel, wedge of mango or mint leaves. Enjoy immediately.
Pro-Tip:
Be sure to add the ingredients in the order given and do not put the ice in the blender first. If the first thing the blades hit are ice, they can seize up and burn out the motor of your blender.
Where did the daiquiri originate?
There's a strong case to be made that British sailors in the late 1700s drank the original daiquiri – in the form of grog – a mixture of rum, lime juice, sugar and water. Intended to prevent scurvy, this drink was a daiquiri before it was called a daiquiri.
With limes and rum being so ubiquitous throughout the Caribbean, it's unlikely that this combo wasn't already a popular libation, but Jennings Cox wrote down the first recipe for a daiquiri in 1896. It happened, as many happy discoveries do… he ran out of gin at a cocktail party and substituted the plentiful Caribbean rum instead. It was a hit.
Fast forward to 1909 when Admiral Lucius W. Johnson, who had tried Cox's daiquiri while in Cuba, introduced the libation to the Army and Navy Club in Washington DC.
Since that point, daiquiris have gone through an evolution, both being served over a flute of shaved ice as well as shaken and strained into a coupe glass and finally, blended with ice to make the slushy, citrusy, frozen daiquiri we're used to today.
Of course there are many variations on the traditional frozen daiquiri, from the ever popular strawberry, to this more tropical mango daiquiri.
I think we should try them all. Who's with me?
Variations on a frozen daiquiri
If you want even more tropical flavor, add a half cup of chopped banana or pineapple before blending. Or include 1/3 cup of passion fruit or soursop pulp (found in the frozen foods isle) to the mango daiquiri before blending.
Add 1 1/2 ounces of Coco Lopez for a frozen daiquiri colada.
Add a rum floater to really get the party started. (Pour an extra shot of rum over the frozen mango daiquiri).
Garnish with a wedge of mango, slice of lime and a cocktail umbrella (if you're feeling fancy).
FAQs
Can I make a mango daiquiri, virgin or a mocktail?
Yes! Just skip the rum. The mango lime and ice will blend into a luscious chiller.
What is the alcohol content in a mango daiquiri?
80 Proof rum is 40% by volume (ABV).
Can I blend the daiquiri in advance?
No. These really need to be made when you want to drink them, as the ice will melt and water down the frozen daiquiris.
More delicious mango recipes:
Other frozen drinks you'll love: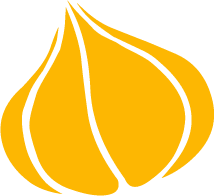 Tried this recipe? Leave a rating and review.
Your comments and shares are invaluable to me and the thousands of readers who use this site daily. If you've made the recipe, leave a star rating and review. We want to hear how you liked it.
We'd love it if you shared the recipe with your friends on social media!
Frozen Mango Daiquiri
Mangoes are the perfect fruit for slushy drinks like this mango daiquiri. Made with juicy mangoes, fresh lime juice, simple syrup and golden rum. Break out the blender on a sweltering day and cool off with this tropical drink.
SPECIAL EQUIPMENT:
Blender (something powerful like a VitaMix or NutriBullet)
INGREDIENTS:
FOR MANGO DAIQUIRI
1

cup

fresh mango chunks

½

ounce

simple syrup

(or more if your mangoes aren't that sweet)

1

ounce

fresh squeezed lime juice

2

ounces

golden or dark rum

like Mount Gay, Myers or Goslings

1

cup

ice cubes
FOR OPTIONAL GARNISH:
fresh mango slice

slice of lime

fresh mint leaves
DIRECTIONS:
Add the ingredients to the blender in the order listed above. Slowly turn the blender from low to high, stopping to scrape down the sides if necessary until the daiquiri is completely smooth.

Pour into a glass and garnish as you like. Serve immediately.
NUTRITION:
Calories:
275
kcal
|
Carbohydrates:
38
g
|
Protein:
1
g
|
Fat:
1
g
|
Saturated Fat:
1
g
|
Polyunsaturated Fat:
1
g
|
Monounsaturated Fat:
1
g
|
Sodium:
23
mg
|
Potassium:
320
mg
|
Fiber:
3
g
|
Sugar:
33
g
|
Vitamin A:
1799
IU
|
Vitamin C:
69
mg
|
Calcium:
31
mg
|
Iron:
1
mg
Pin it for later!